From our room at the Yacht Club I placed our mobile order through the MDE app on my phone. When it was ready I went downstairs and picked up my order from the table outside of the restaurant…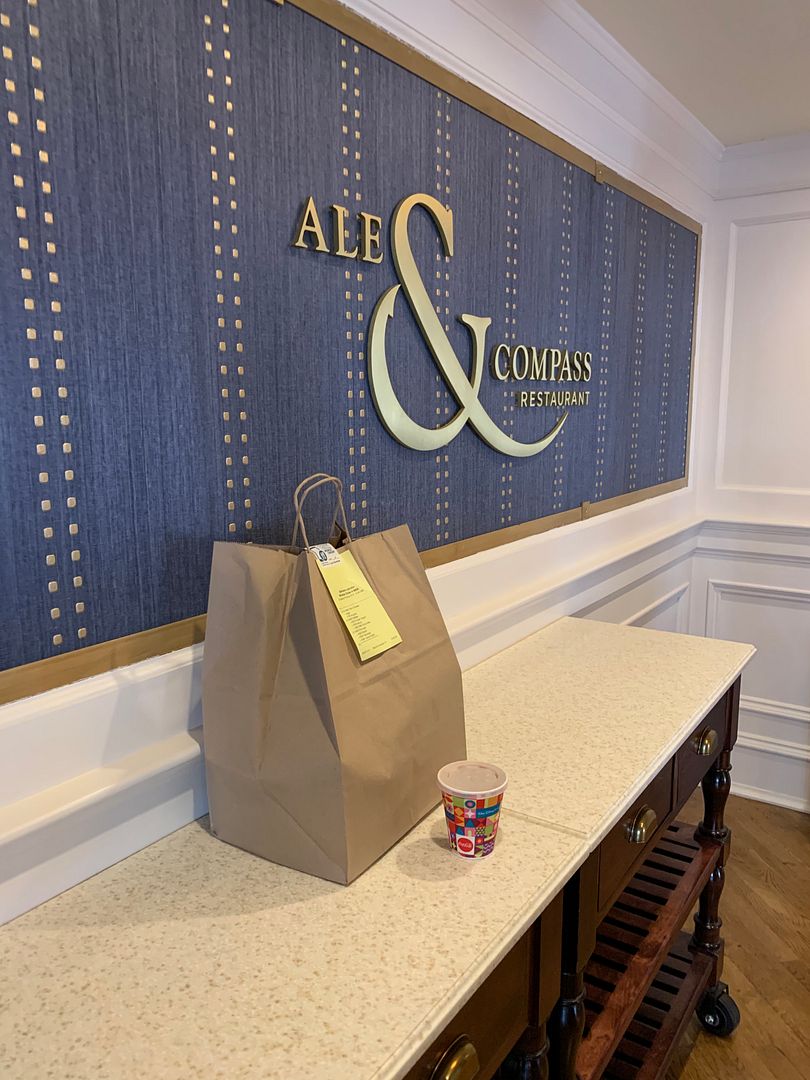 Here is the menu from which we made one of our choices…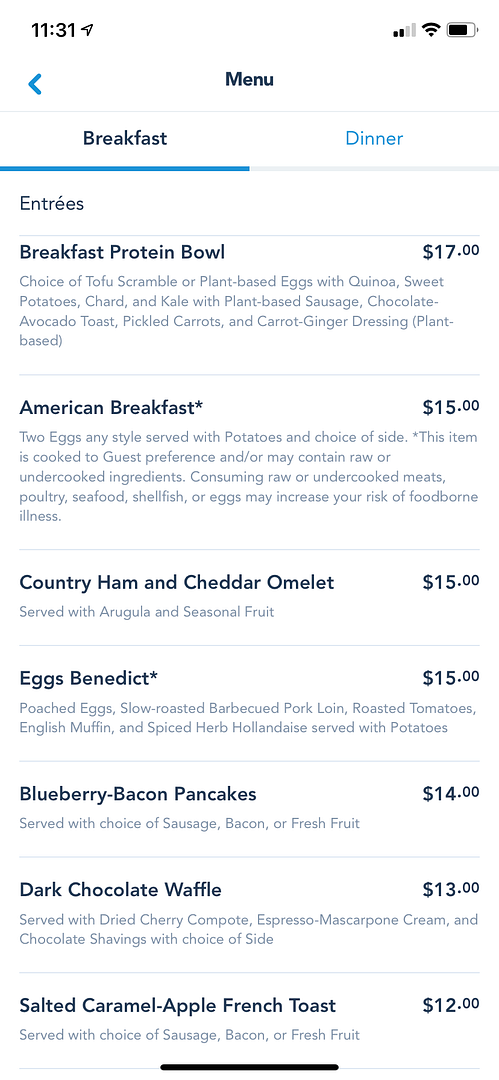 From this section of the menu we ordered the…
Country Ham and Cheddar Omelet served with seasonal fruit – $15.00
This was chocked-full of pieces of ham and cheddar cheese. It was very good, especially for take-out food.
Additionally we ordered a few things to share from the Kids menu…
First we ordered the…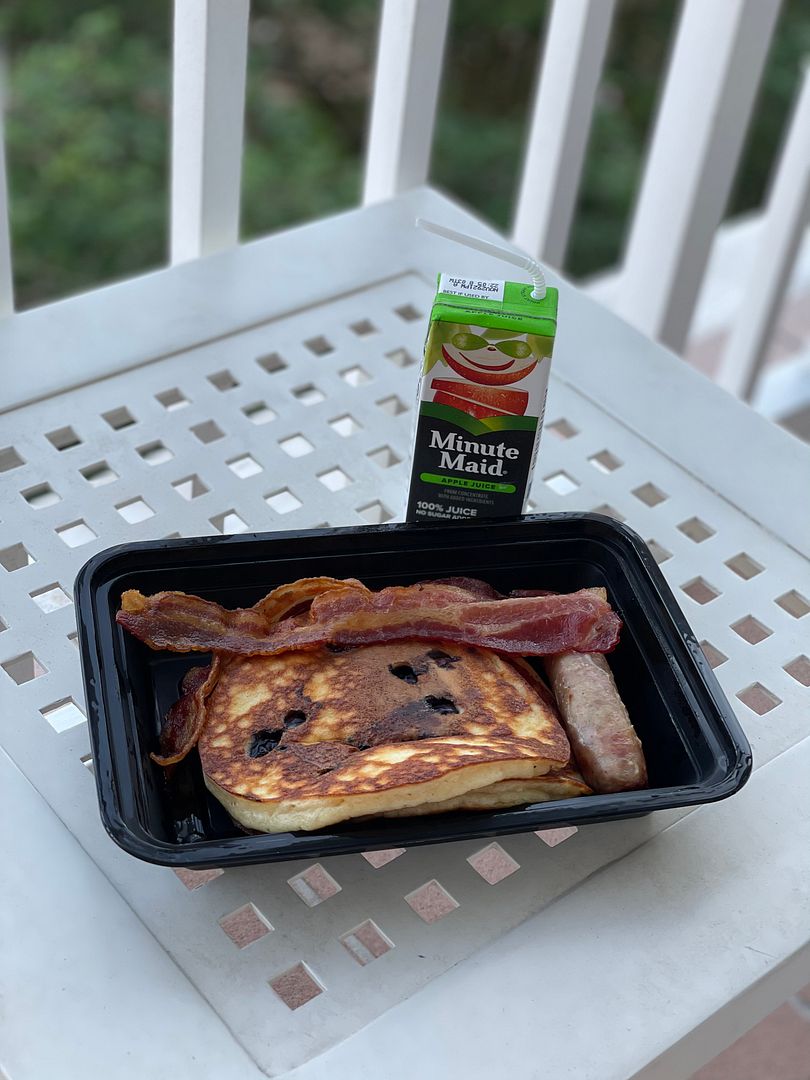 Kids Blueberry Pancakes with choice of two sides (we chose bacon and sausage) and small drink (we chose apple juice) – $7.00
And a closer look…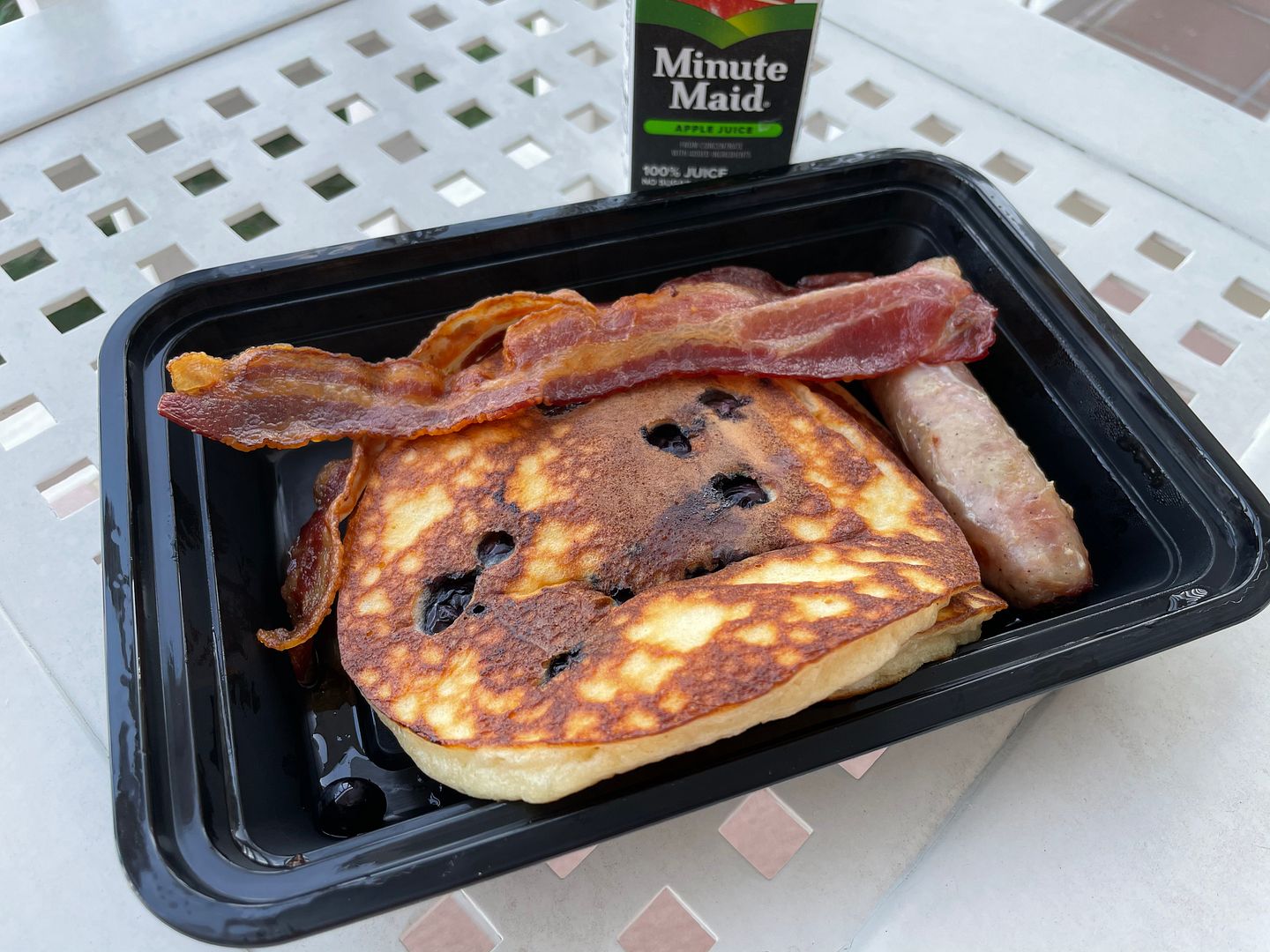 I had had the Adult version of these at the Ale & Compass during my breakfast there a few years ago. They included bacon in the pancakes in addition to blueberries and I thought the bacon (which was more like pork belly) made the pancakes taste kind of gross. But when you get the Kids version here they are sans the "bacon" and were really good. Plus two pancakes, bacon, sausage and a drink for $7.00 was a great deal.
And because I couldn't possibly go to Disney World and not have them at least once, we also ordered…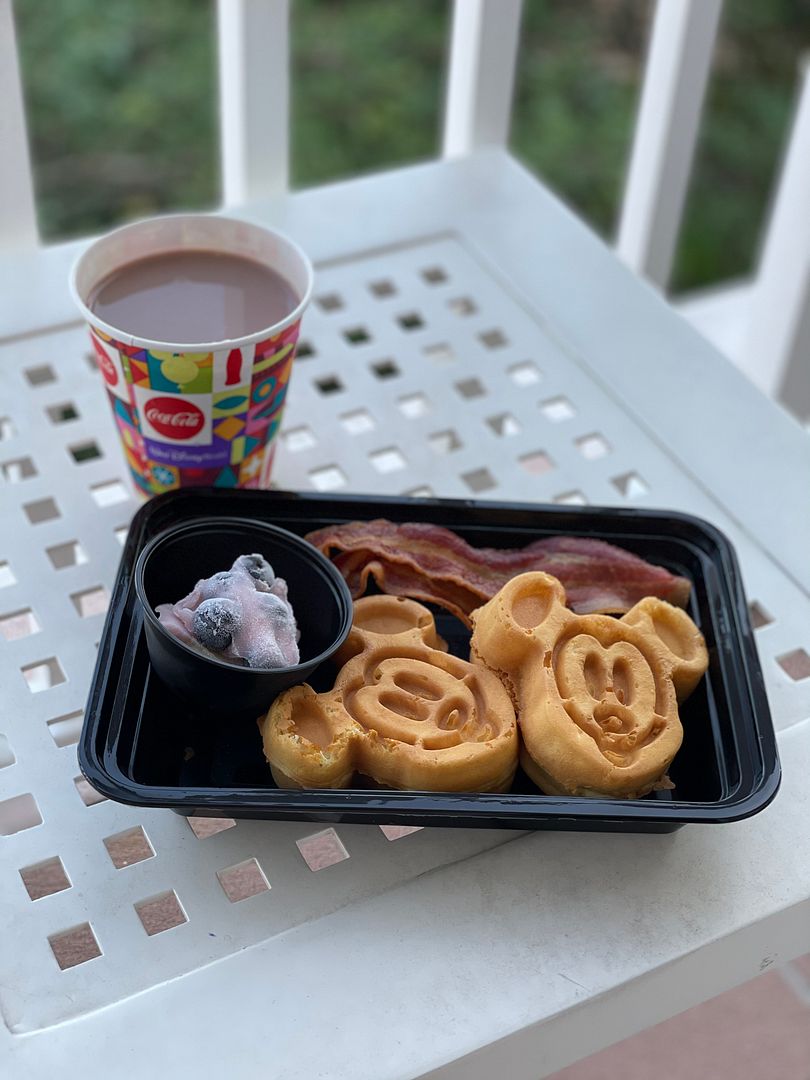 Mickey Waffles served with choice of bacon or sausage and blueberry yogurt and a small drink (we chose chocolate milk) – $8.00
And a closer look…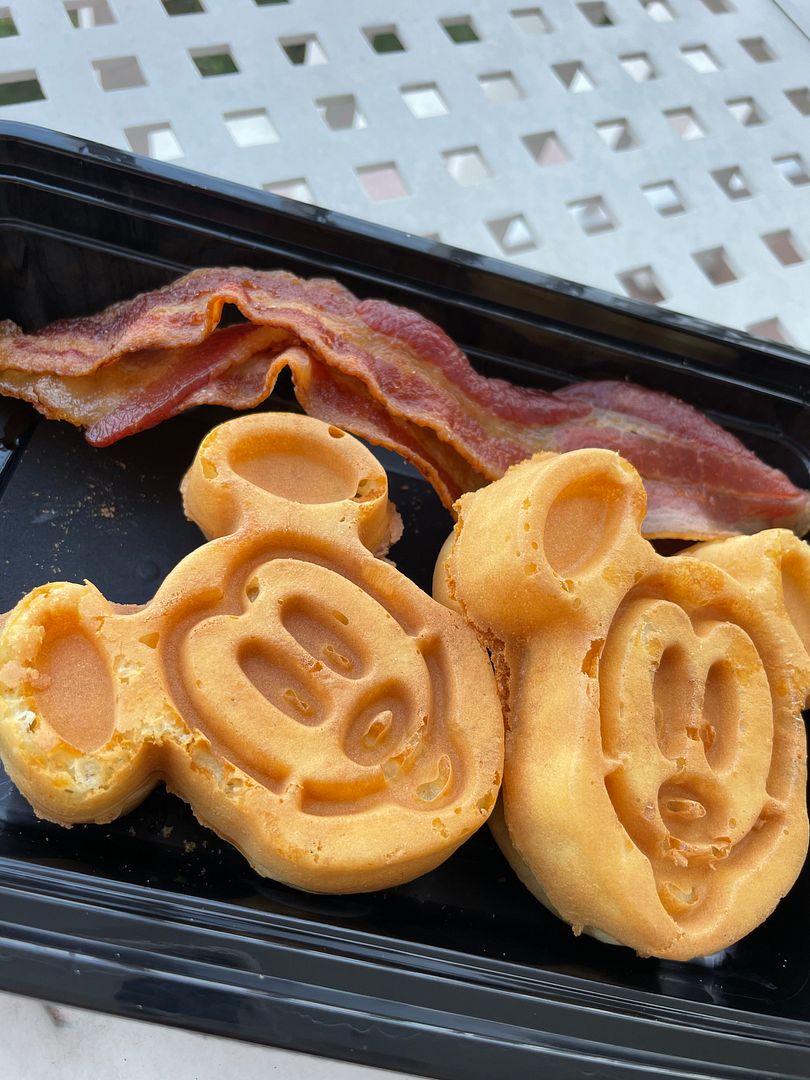 These too were good, as Mickey waffles usually are. And again this meal was a great value.
I was very happy with this breakfast…the last meal of our trip. I would give it a solid 4 rating. If you are staying at the Yacht Club. I would definitely recommend doing take out for breakfast from Ale & Compass rather than their quick service. For not much more money you get many more options and the food is better.