With the Beaches & Cream To Go window still closed at the time we were there, the only way I could get one of my favorite Disney World desserts was to dine at the restaurant. When checking for a lunch reservation on the MDE app earlier on this day, I saw an opening for 4:00. Though this was too late for lunch and we already had other plans for dinner, I thought 4:00 would be a perfect time to have dessert. So I booked it!
NOTE: The Beaches & Cream To Go window reopened around August 1st. However, the menu is much more limited than it was before the COVID shutdown. Here is a photo I found of the menu on the Allears website…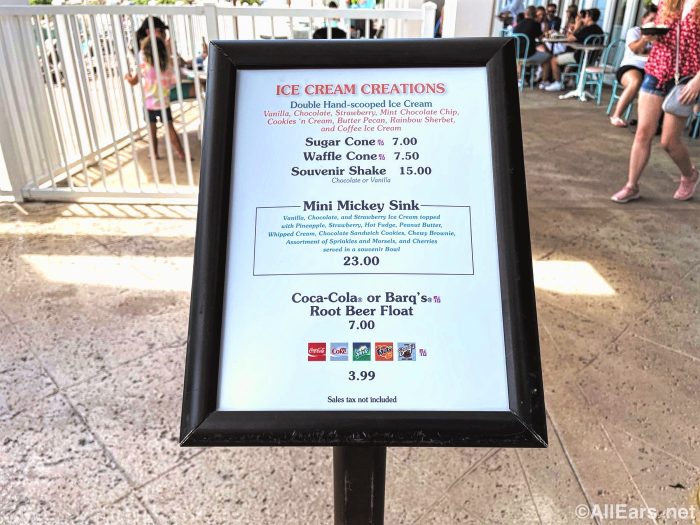 An additional note is that Disney now has another option again for ice cream lovers in the Epcot Resort area.  At the Boardwalk they replaced the permanently closed Ample Hills Creamery with Boardwalk Ice Cream.  There is a sundae on their menu called the Thundering Surf Peanut Butter & Chocolate Sundae for $7.49 that sounds like a smaller (2 scoop) version of  Beaches & Cream's No Way Jose Sundae. I might have to try it if I can't get to Beaches & Cream during my upcoming trip.  
Anyway, we had to wait about 20 minutes after checking in for our 4:00 reservation before we were seated.  Once inside I was surprised that we'd had to wait because there were many empty tables.  But perhaps they didn't have the staff to service all of them at this time of day.  . 
Here is the view from our table (in the back corner)…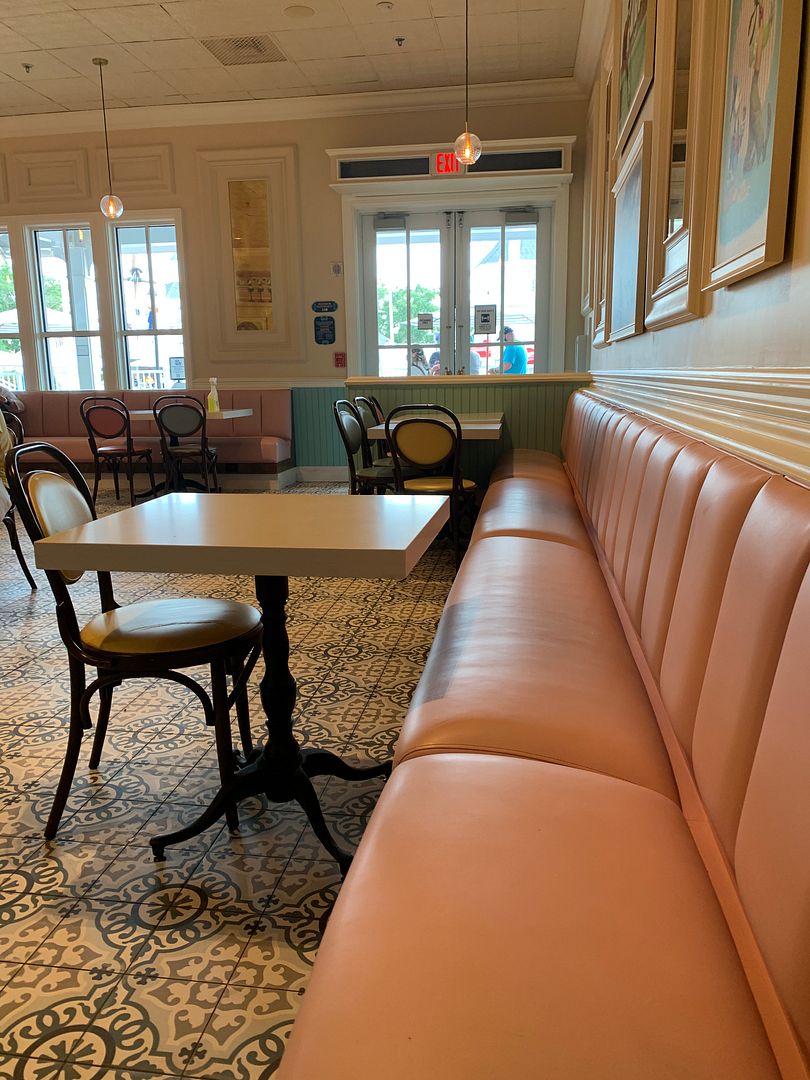 I let our server know as soon as she came to our table that we would only be having dessert. I felt a bit guilty about it but she seemed fine with it.
I started by ordering a Coke with Vanilla Syrup added for $4.29 plus $.50 for the vanilla…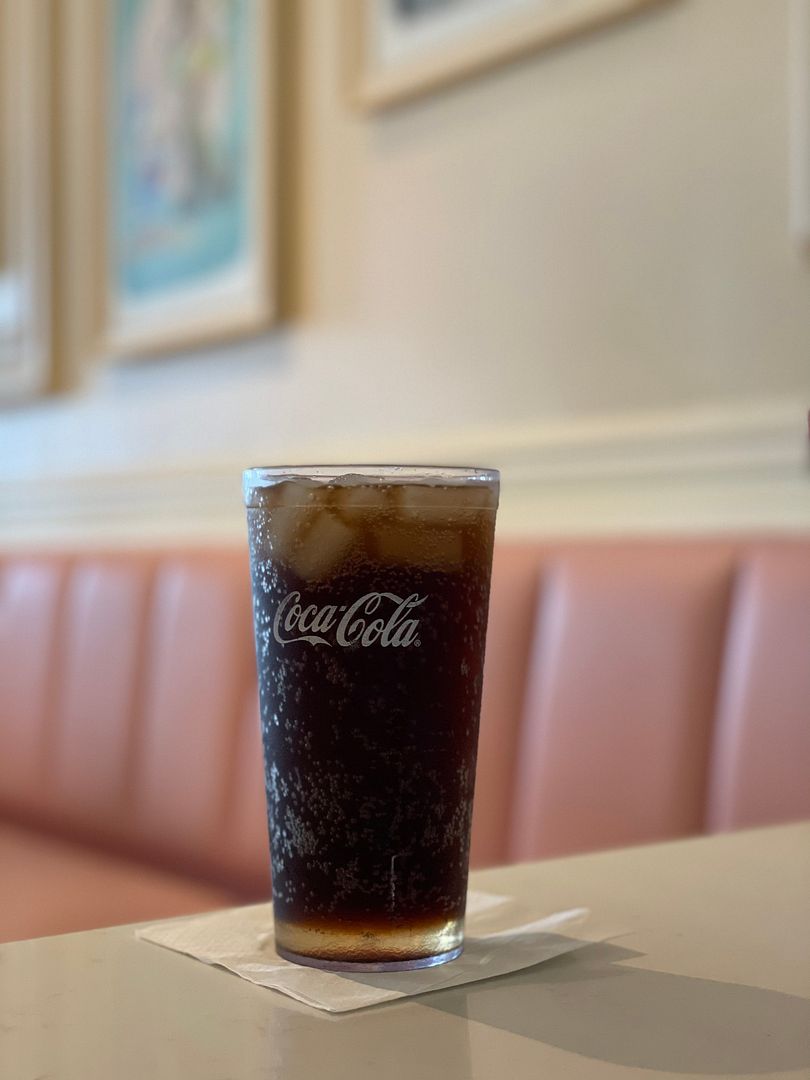 Beaches & Cream also seems to be generous with adding syrup so their Vanilla Cokes are usually very good.  This one was great!  
Then I of course got this beauty…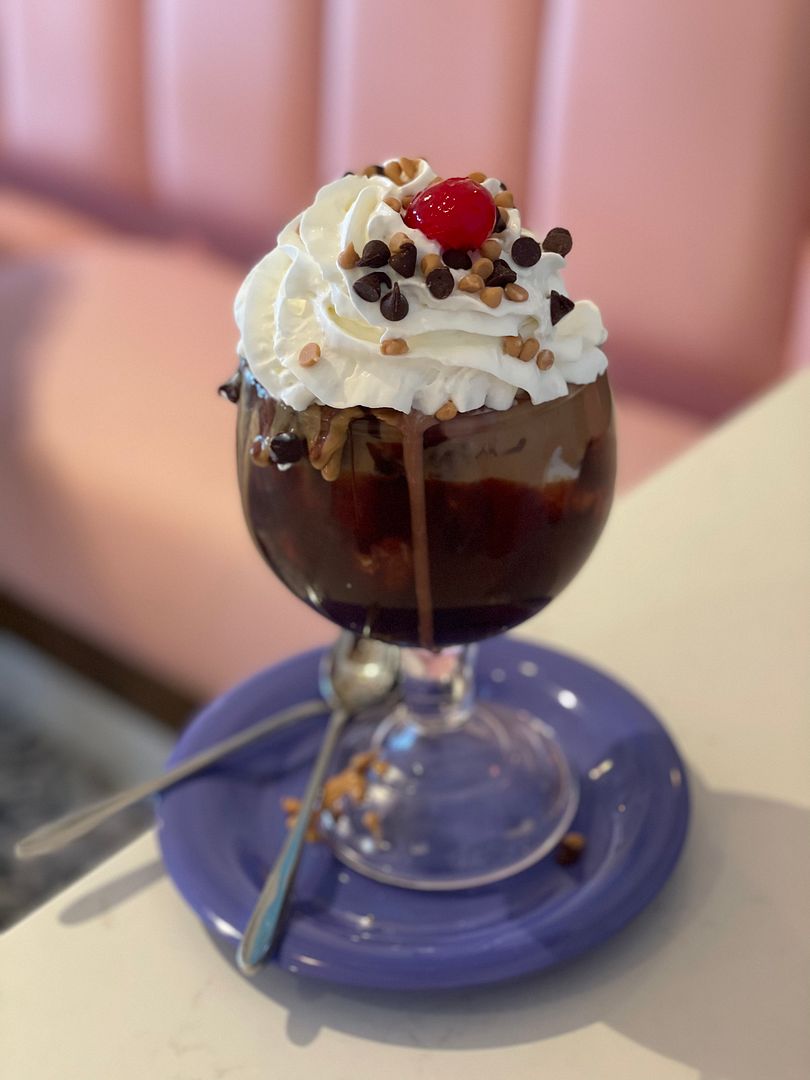 No Way José – A Peanut Butter and Hot Fudge delight featuring Chocolate and Vanilla Ice Cream, Peanut Butter and Chocolate Morsels, Whipped Cream, and a Cherry – $11.00
Now I usually request the smaller two scoop (instead of 4) version of this sundae, which looks like this…
But since this was the only food I was ordering, I decided to splurge and go for the full Jose.  So although I didn't come close to finishing it, I enjoyed every single bite I was able to eat.  There just aren't enough words to describe how good this sundae is.  If you like ice cream, as well as chocolate and peanut butter together, then this is the dessert for you.  Trust me on this!
In recent years Andrew developed a slight sensitivity to lactose.  He still enjoys dairy products but tries to cut back on them a bit.  
Which is what he did here when he chose the…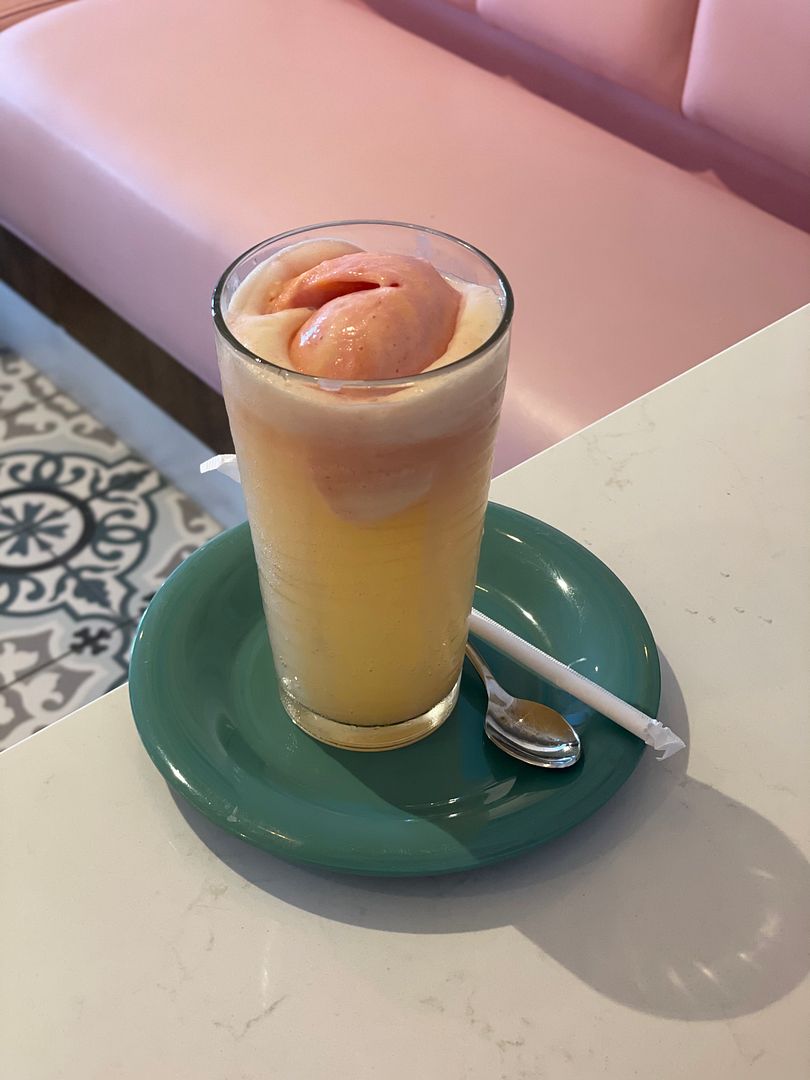 Tropical Sunrise Float – $12.75
This was one of their Hard Floats (aka alcoholic).  It was Ace Pineapple Hard Cider with Rainbow Sherbet.  It was a little more tart than he was expecting but he still liked it.
This was the second time I'd been in the new and much bigger version of Beaches & Cream.  It's nice that they are able to accommodate many more guests now, but it does seem to have lost a bit of its "Soda Shop" charm with the expansion.  It is nice to see the old juke box in the new place though…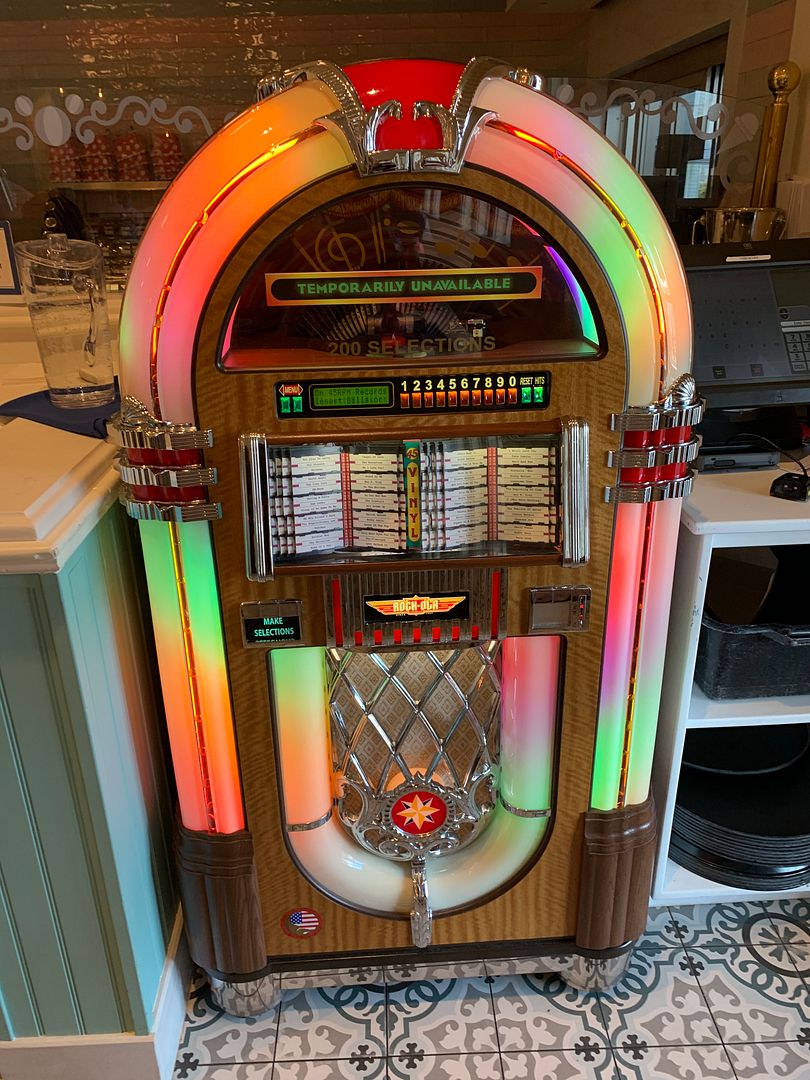 So overall I would rate this visit to Beaches & Cream a 4.  The No Way Jose and Vanilla Coke were as good as ever.  It was however, the longest we had to wait past our reservation time on this trip.  And then to find out that the place had many empty tables.  Yelp reviewers also give B & C a 4 rating, but on TripAdvisor it got an even better rating of 4 1/2.