If you've been following along you know that I had already had dinner at Beaches & Cream earlier in this trip.  It was during that dinner, when I was seated at the counter, that I learned something new regarding their To Go counter.
Despite the fact that my favorite B & C sundae, the No Way Jose, does not appear on the To Go menu posted outside of Beaches & Cream…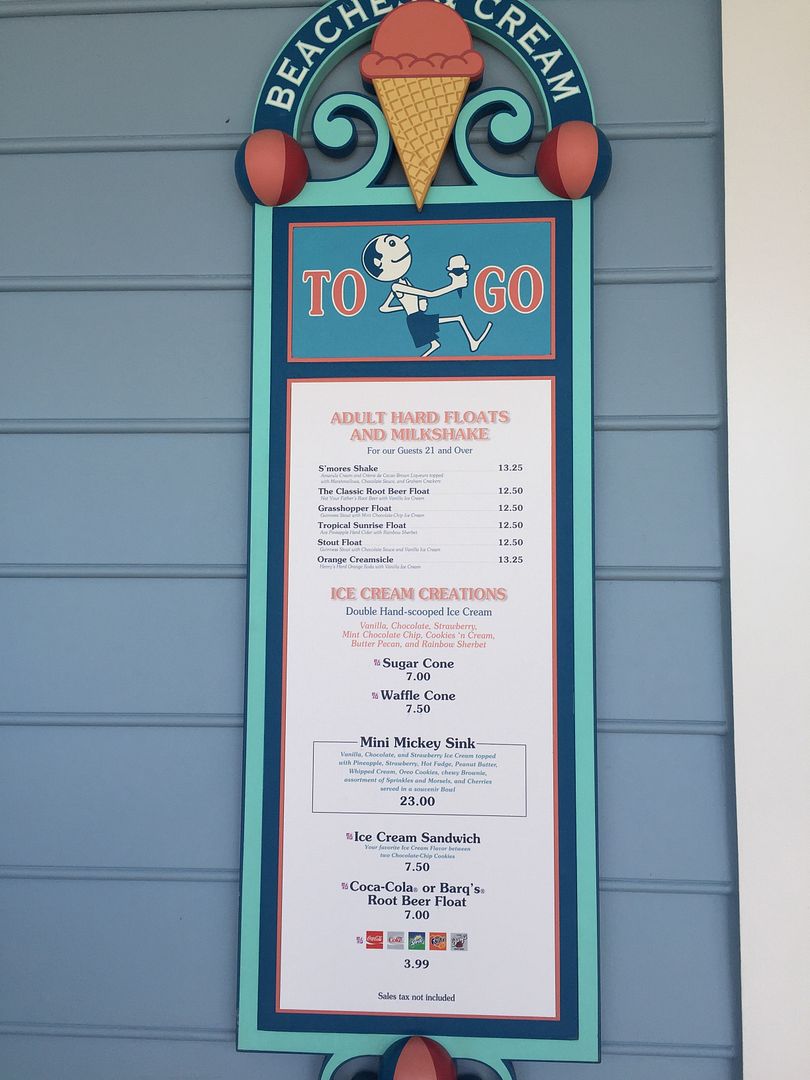 …it can still be ordered To Go.  While having my dinner at the counter that night I saw several No Way Jose sundaes being made for customers at the To Go counter. So although I was too full that night to order dessert, even the smaller two scoop version of the No Way Jose that I usually get, I knew that I could return sometime later in my trip and get my much-loved sundae from the To Go counter.
And this was that time!!!
So I ordered my No Way Jose sundae and watched with anticipation as they made it…
And then, Ladies & Gentlemen, may I introduce you to the To Go version of Beaches & Cream's No Way Jose Sundae…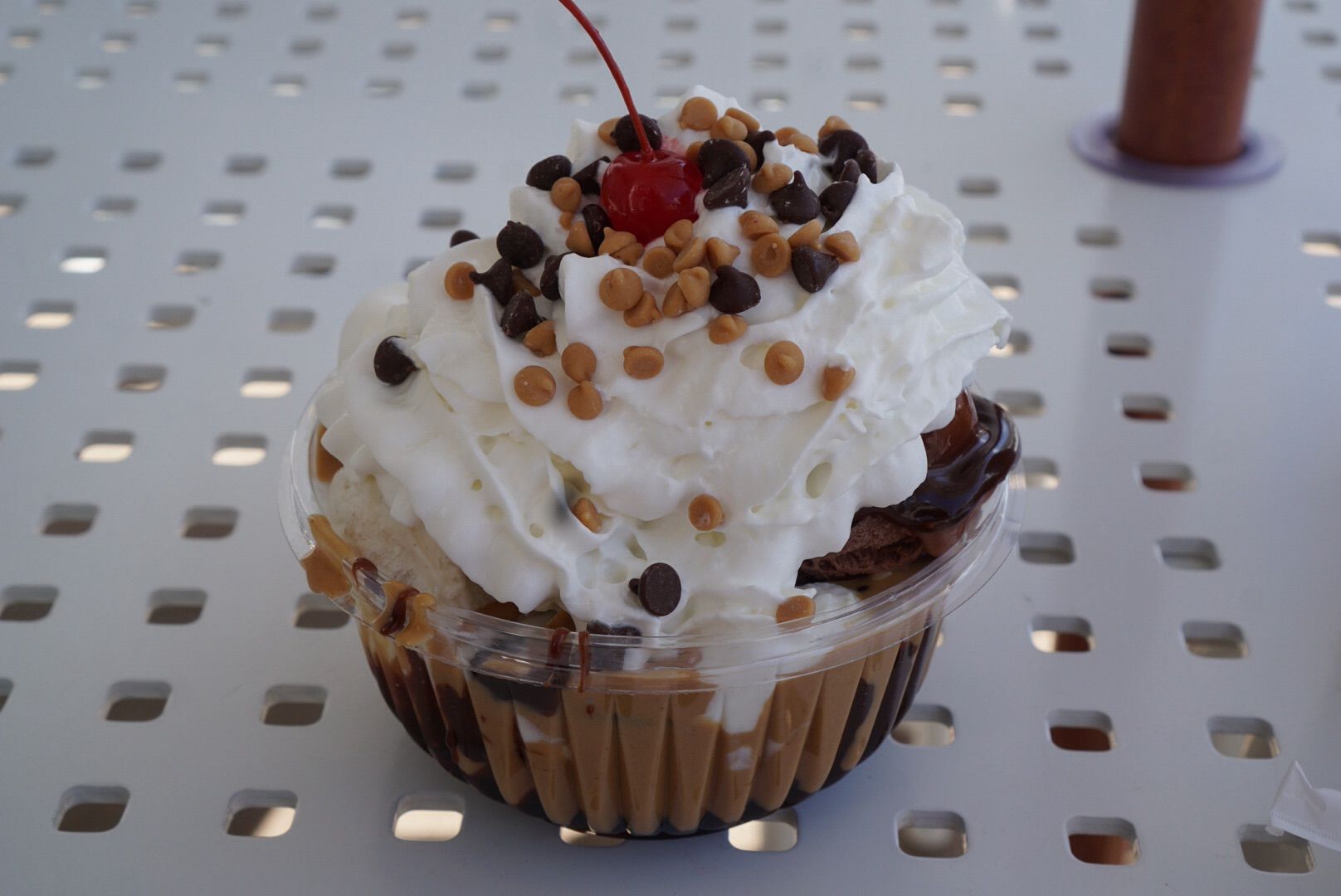 And a closer look…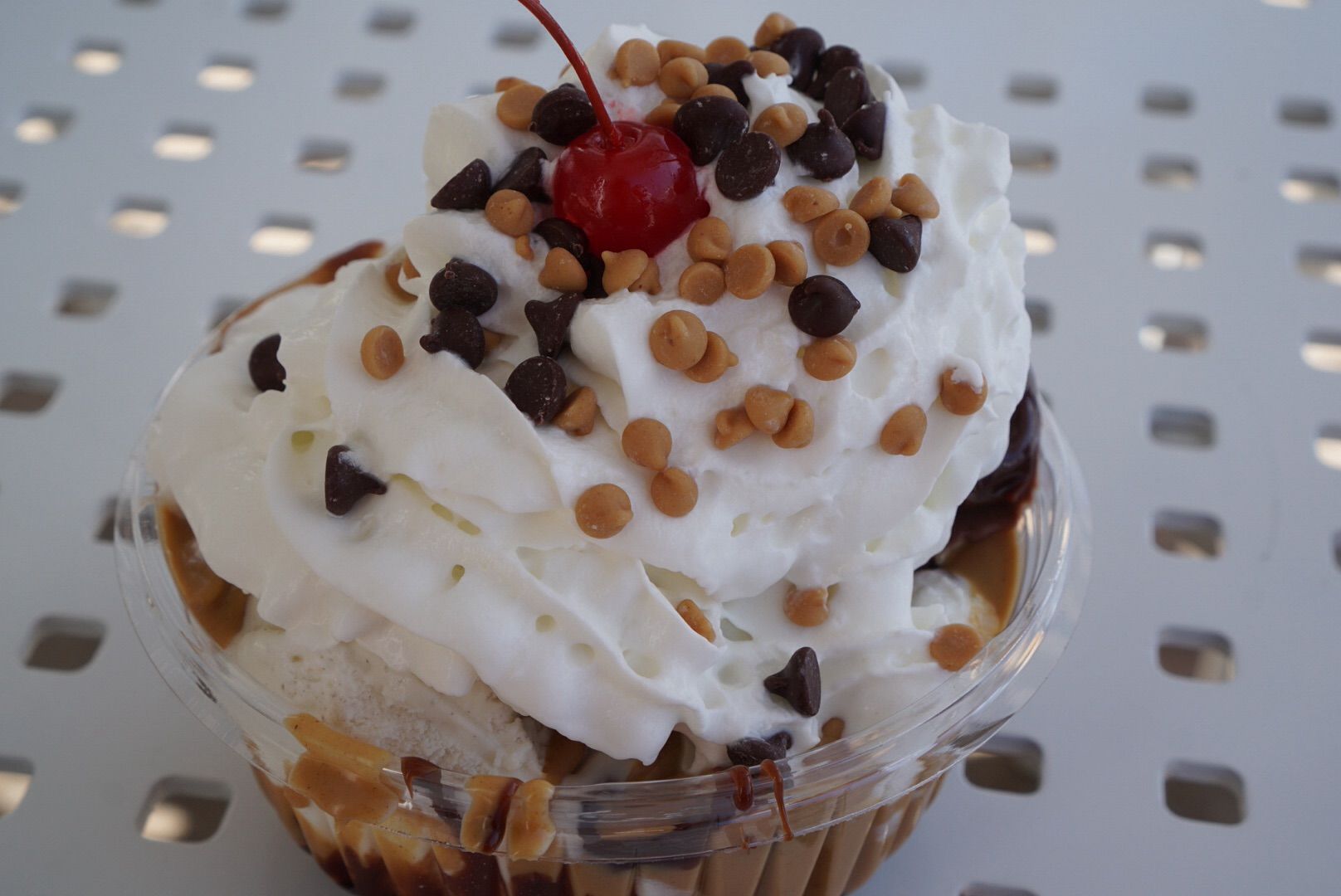 For those of you not familiar with this delicious ice cream sundae, it consists of four scoops of ice cream (two vanilla & two chocolate), topped with both peanut butter and hot fudge sauce, then a ton of whipped cream, both peanut butter and chocolate mini-morsels, and a maraschino cherry.   The cost of this To Go version was $11.00, which is the same price as listed on the restaurant's menu…
The one negative to getting it To Go is that I had to eat it outside in the hot Florida sun so the ice cream melted quickly.  But what I was able to eat before it melted was plenty, as that peanut butter and hot fudge sauce make this sundae so rich and filling…but SOOOO GOOOD!!!  Next time I'll try to remember to ask if they will make the smaller two scoop version at the To Go counter that they've made for me many times inside the restaurant.  Either that or I'll bring someone along with me to share!