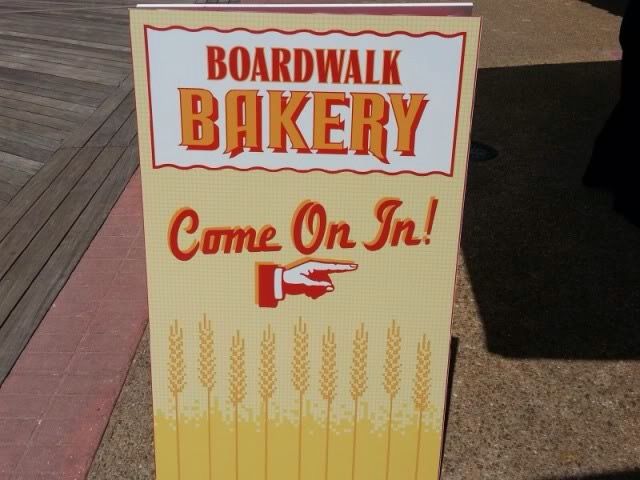 Let's go in, shall we?
Inside the display cases at the Boardwalk Bakery on this morning of October 29, 2018 were many of the usual breakfast items
Items such as Bagels, both plain and what they call an "Everything" bagel…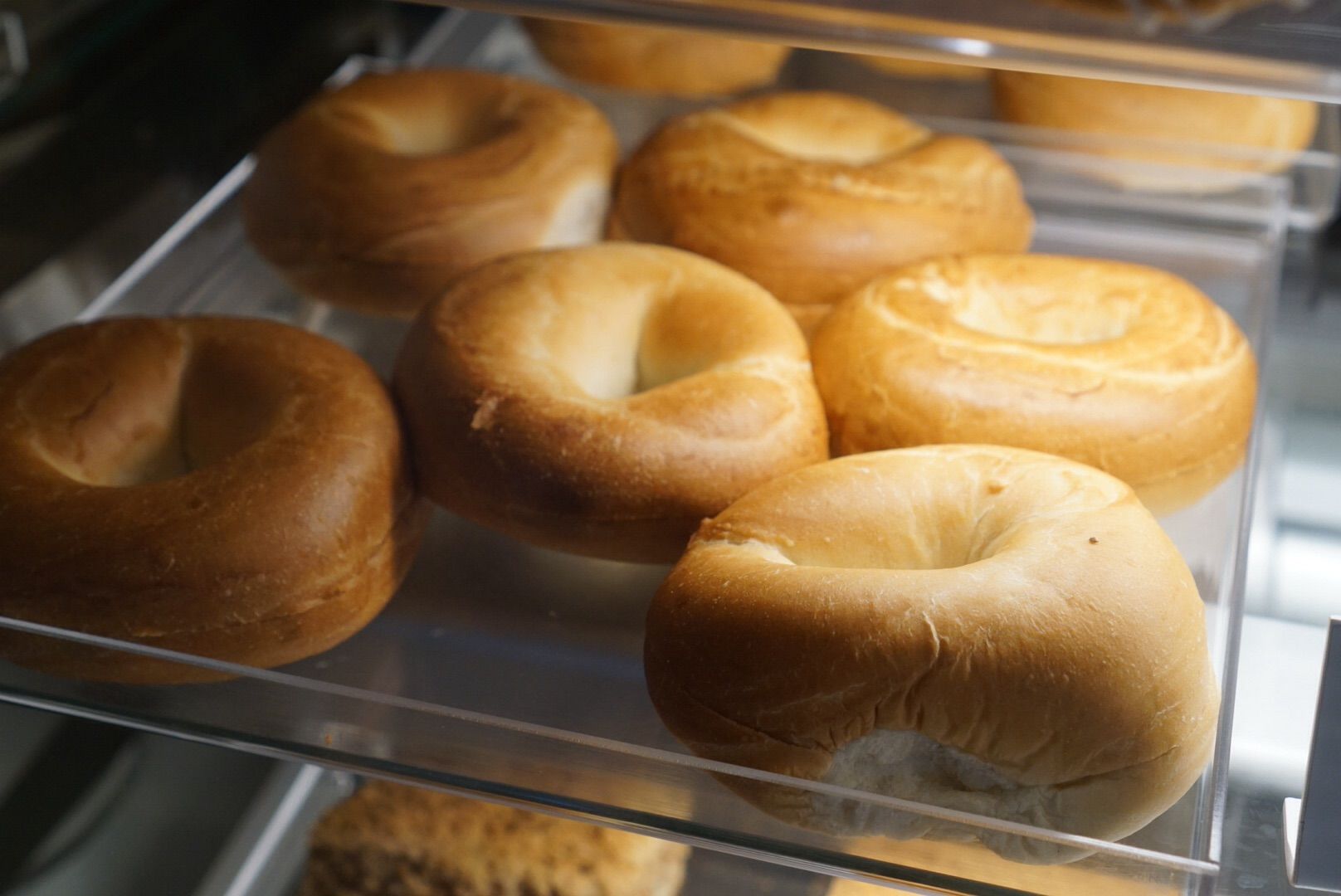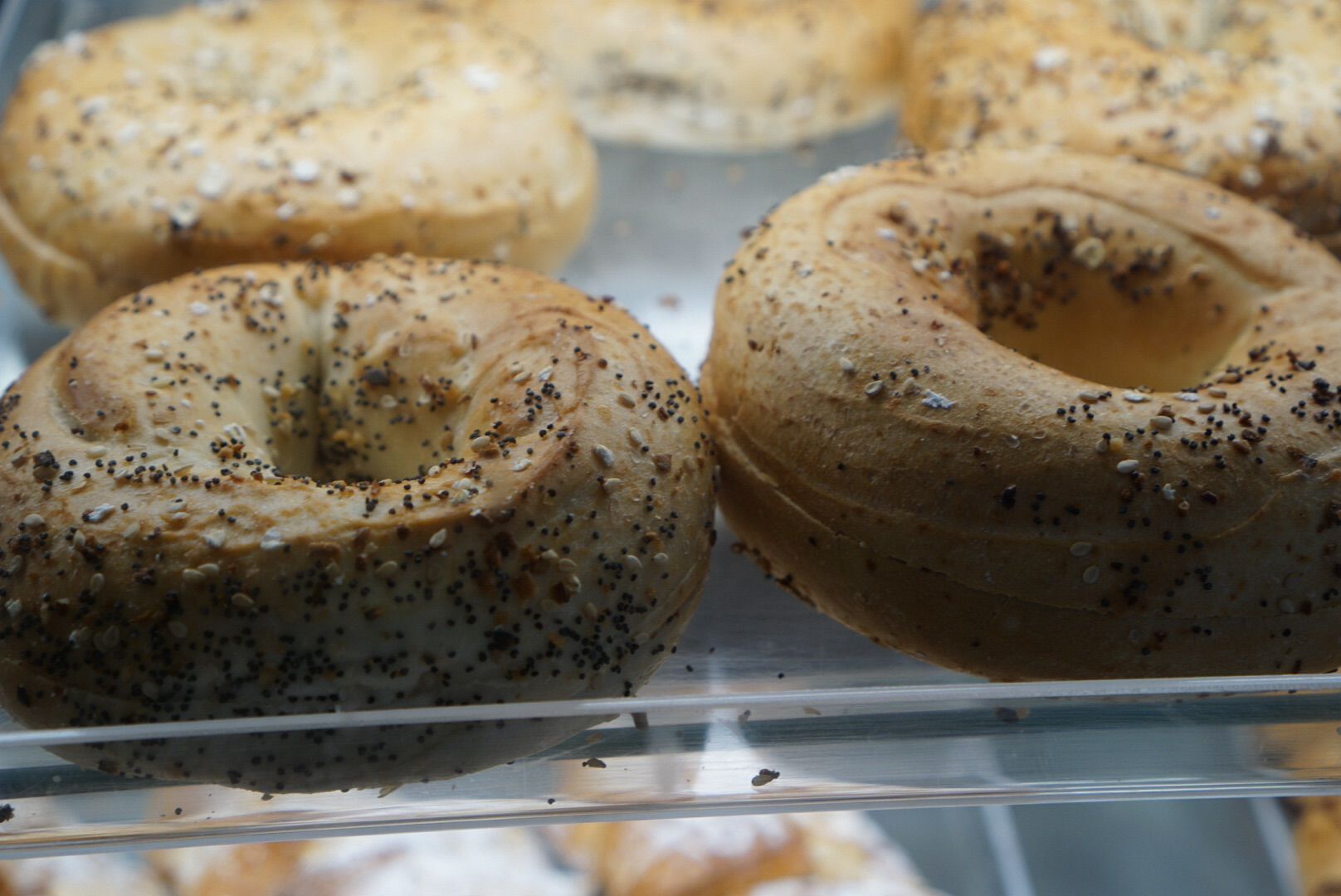 There were also Muffins, both blueberry and chocolate chip…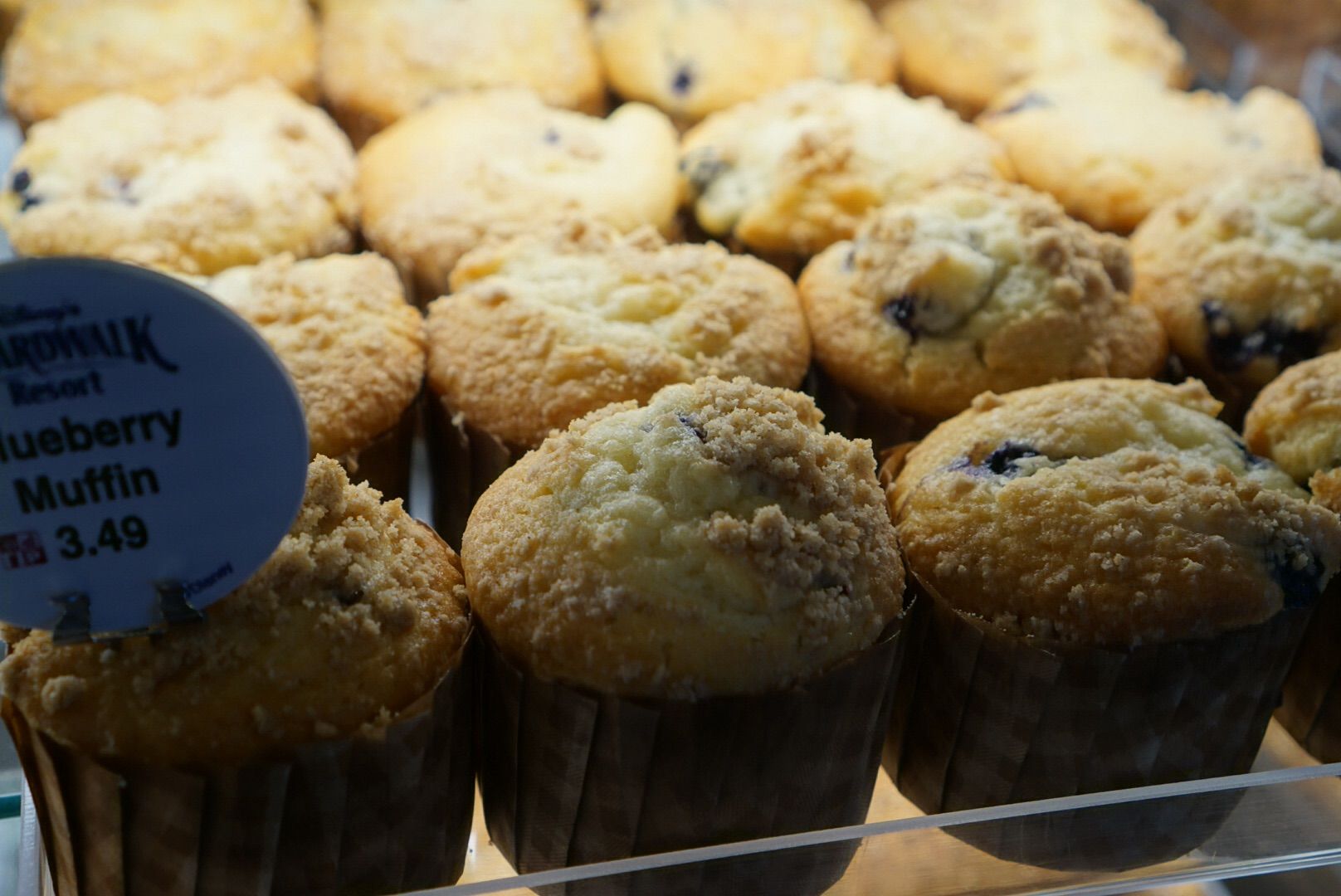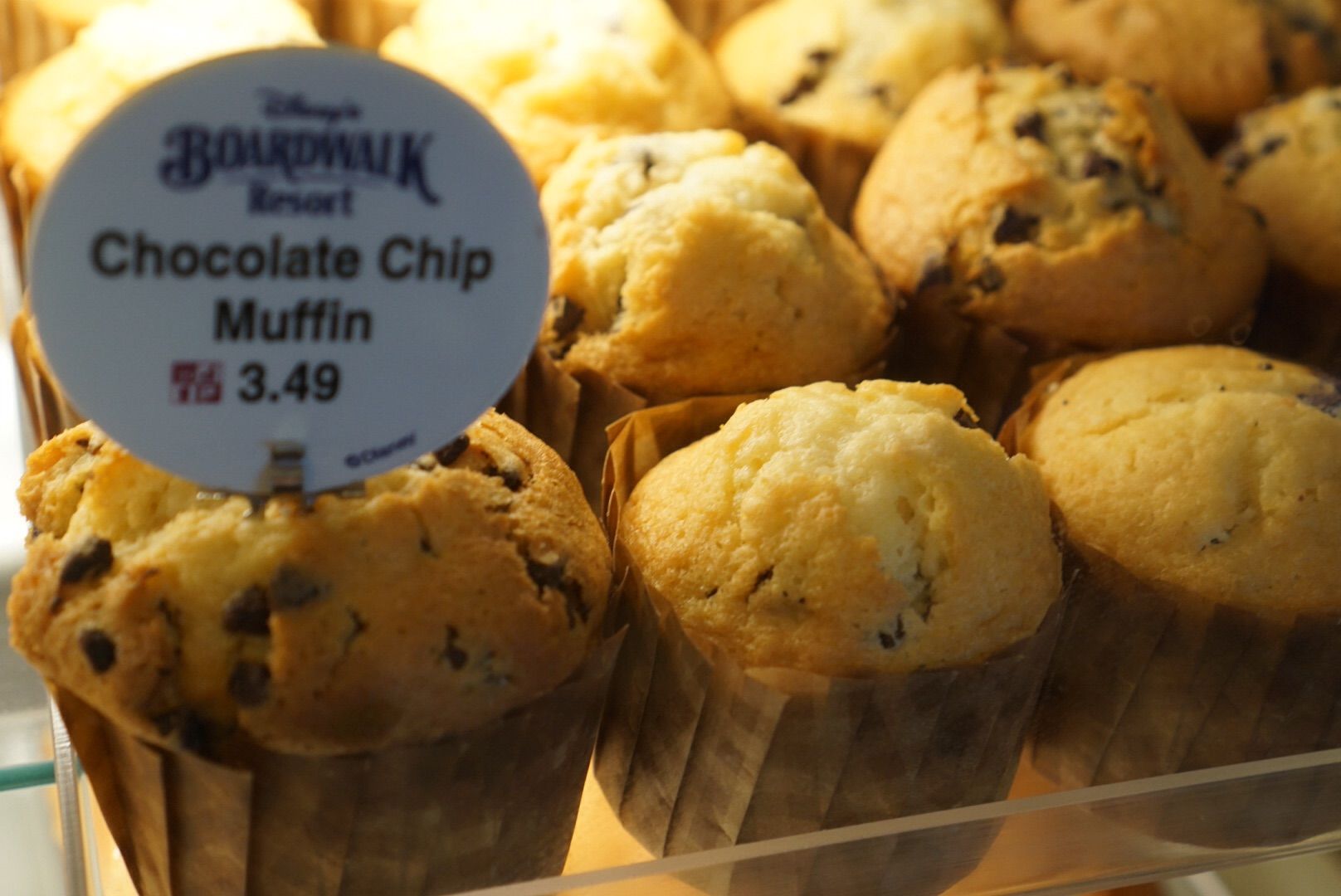 And there were Croissants, plain, multigrain, and chocolate…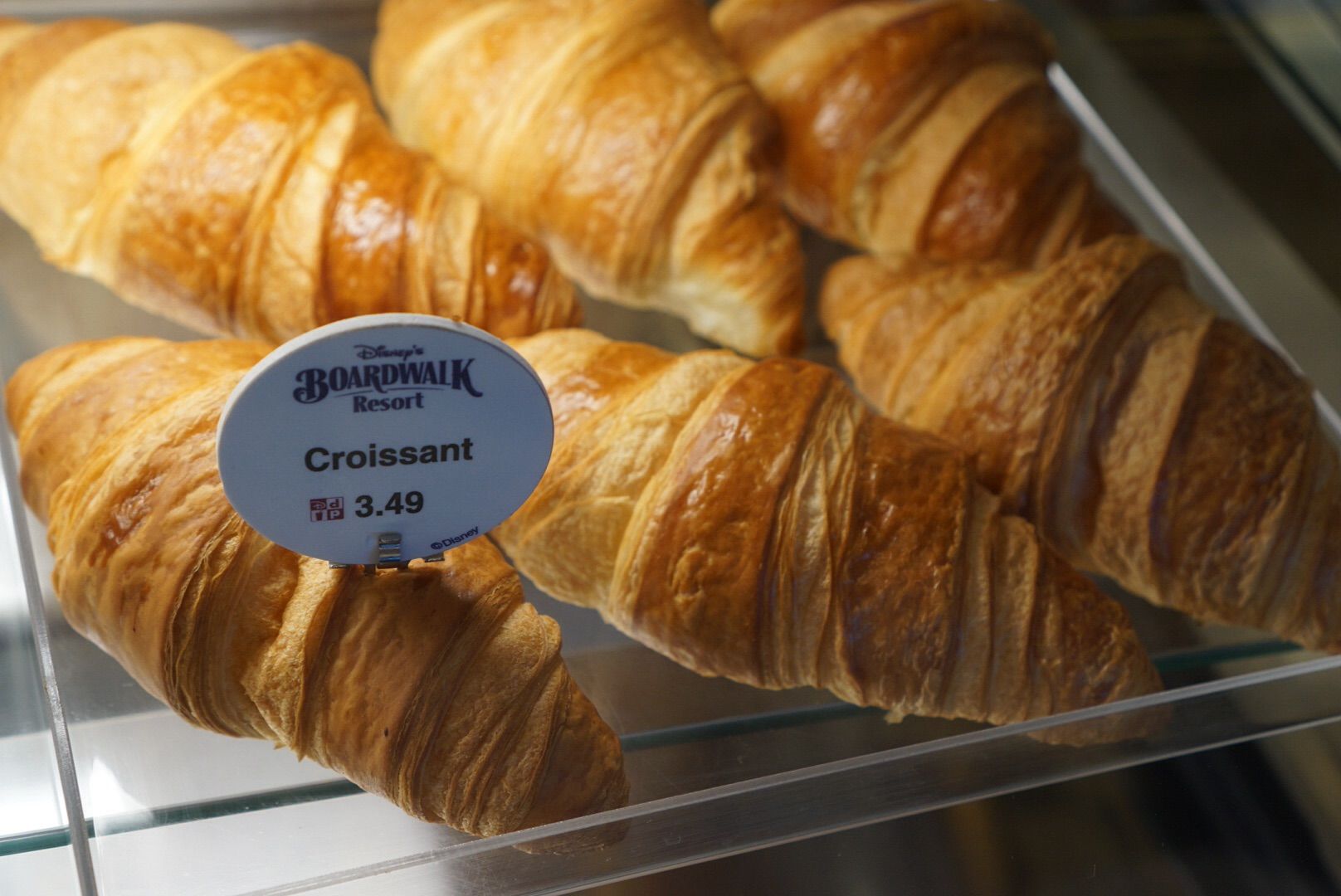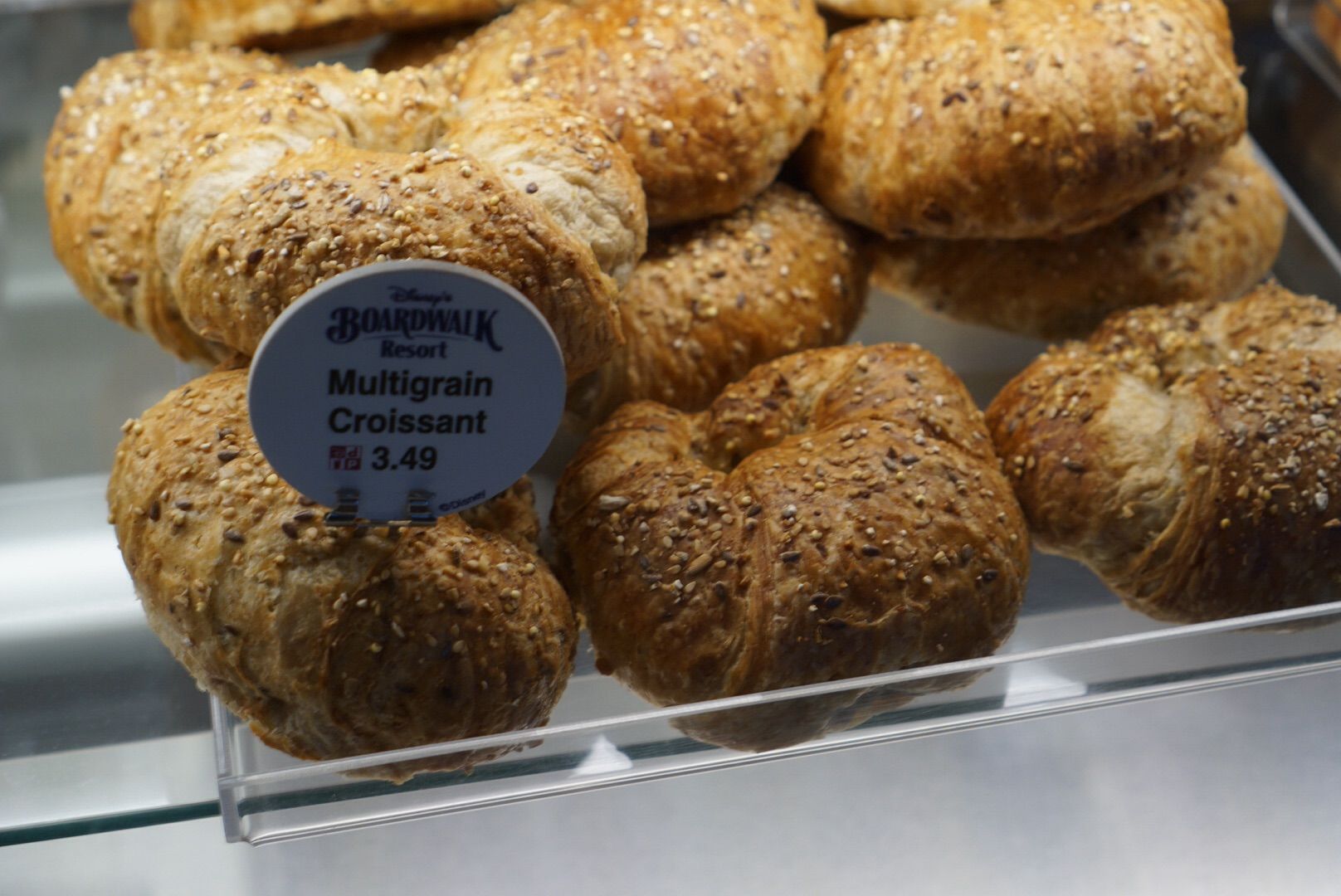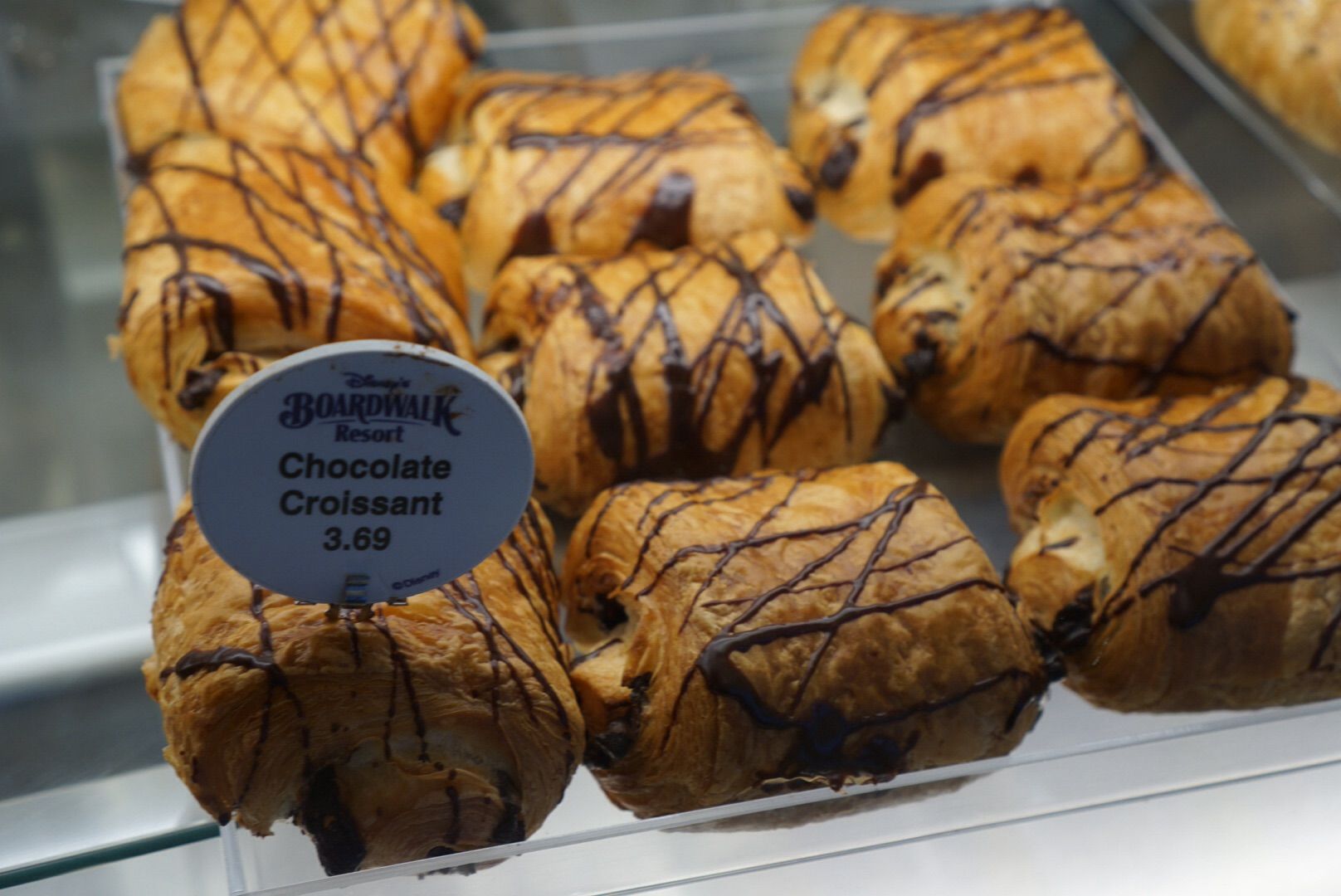 Plus Almond Croissants, which you don't often see at Disney World…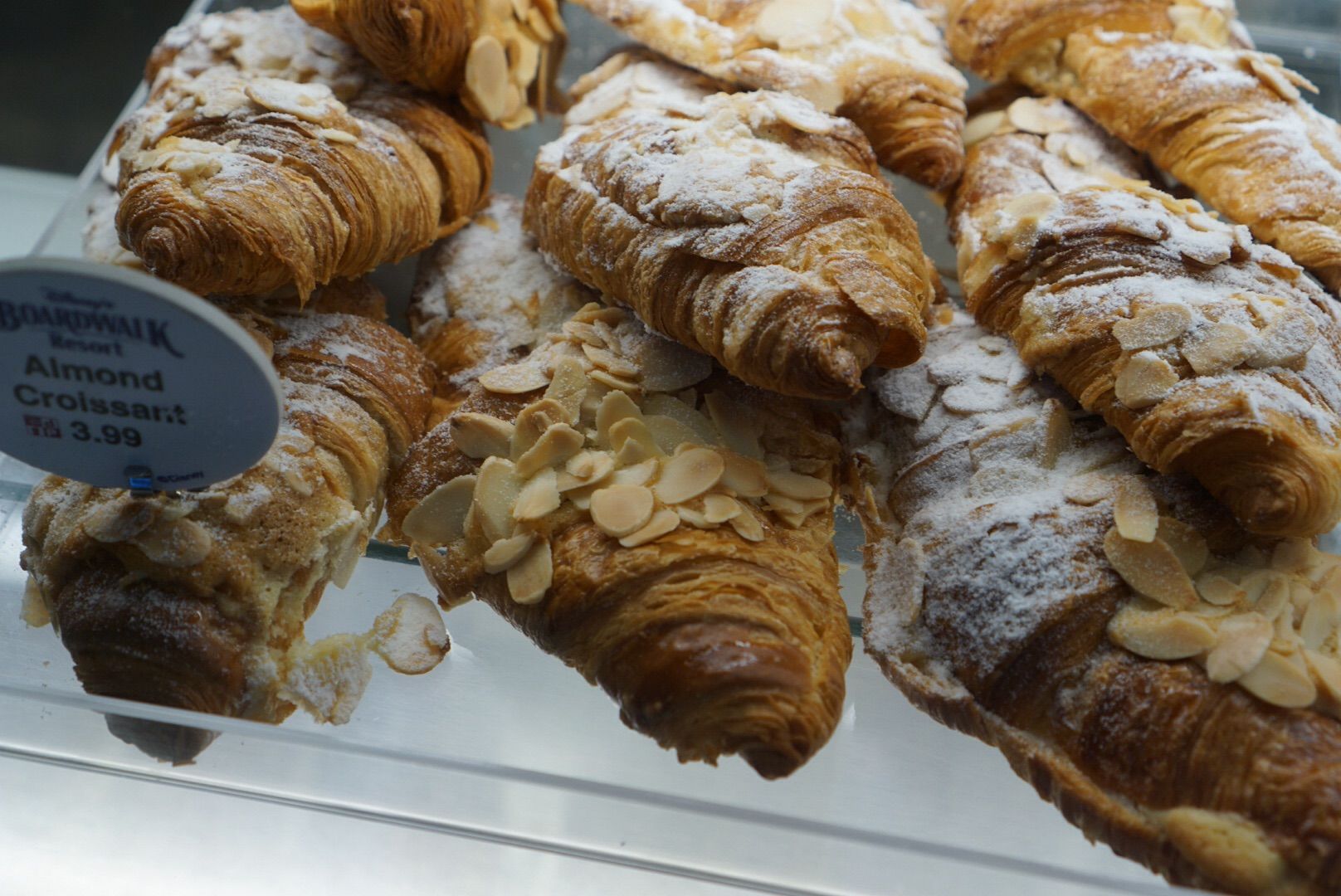 Then there were these Cheese Danish…
There might have been other kinds of danish, but if so I failed to photograph them.
Also in the display case were some more unusual items like Mixed Berry Scones…
Jersey Crumb Cake…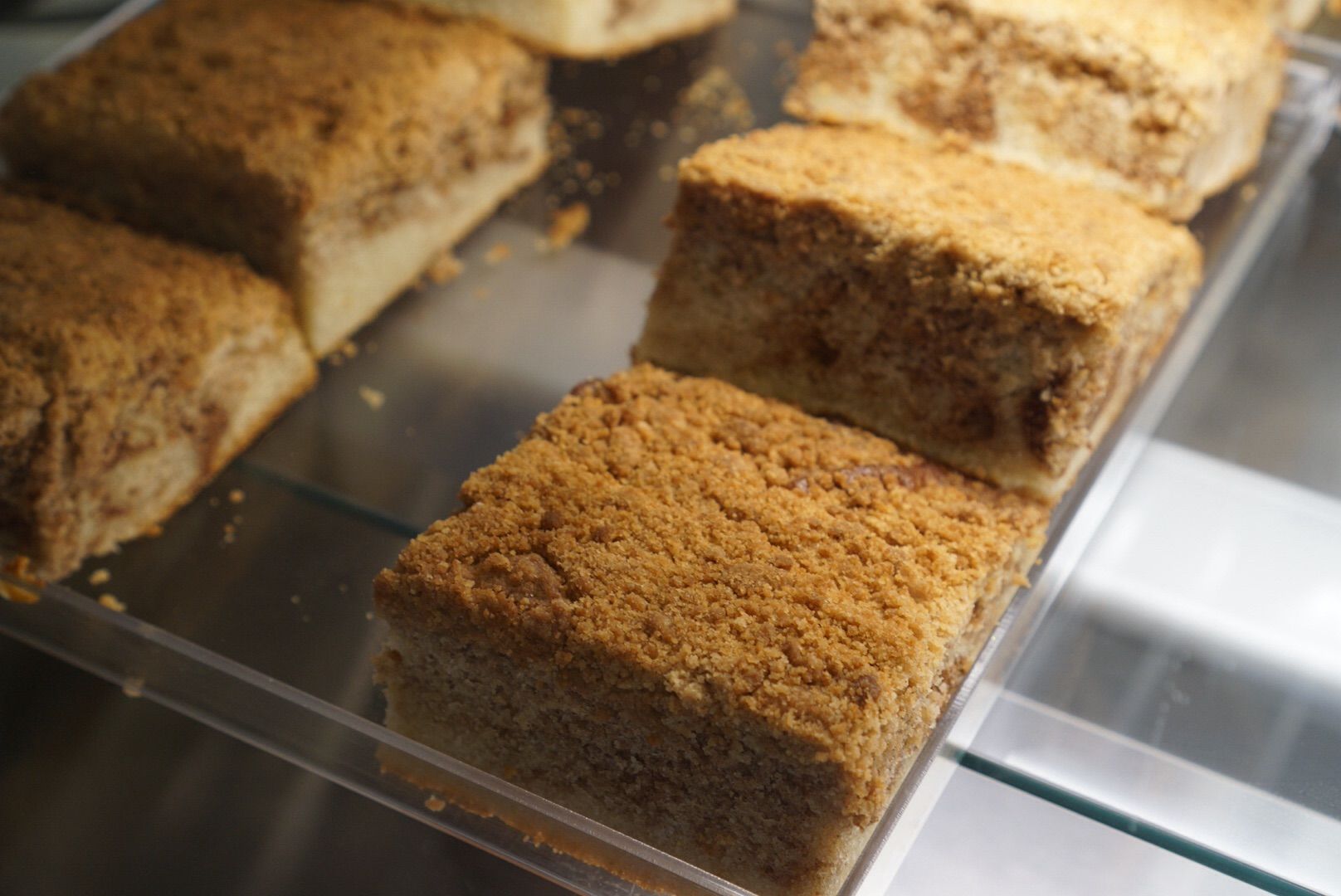 And Pumpkin Bread…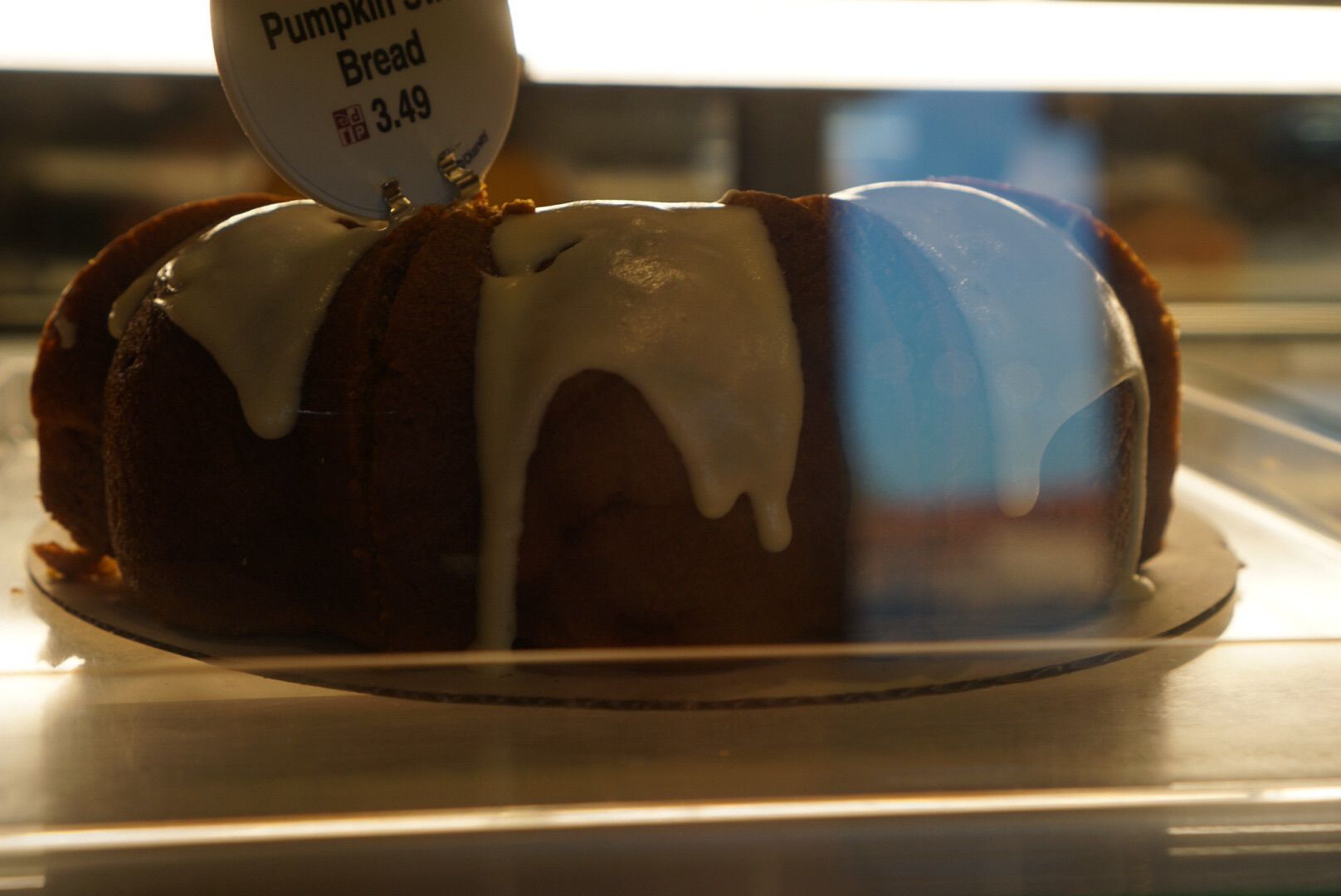 Then they had a couple of their lunch/dinner sandwiches on display.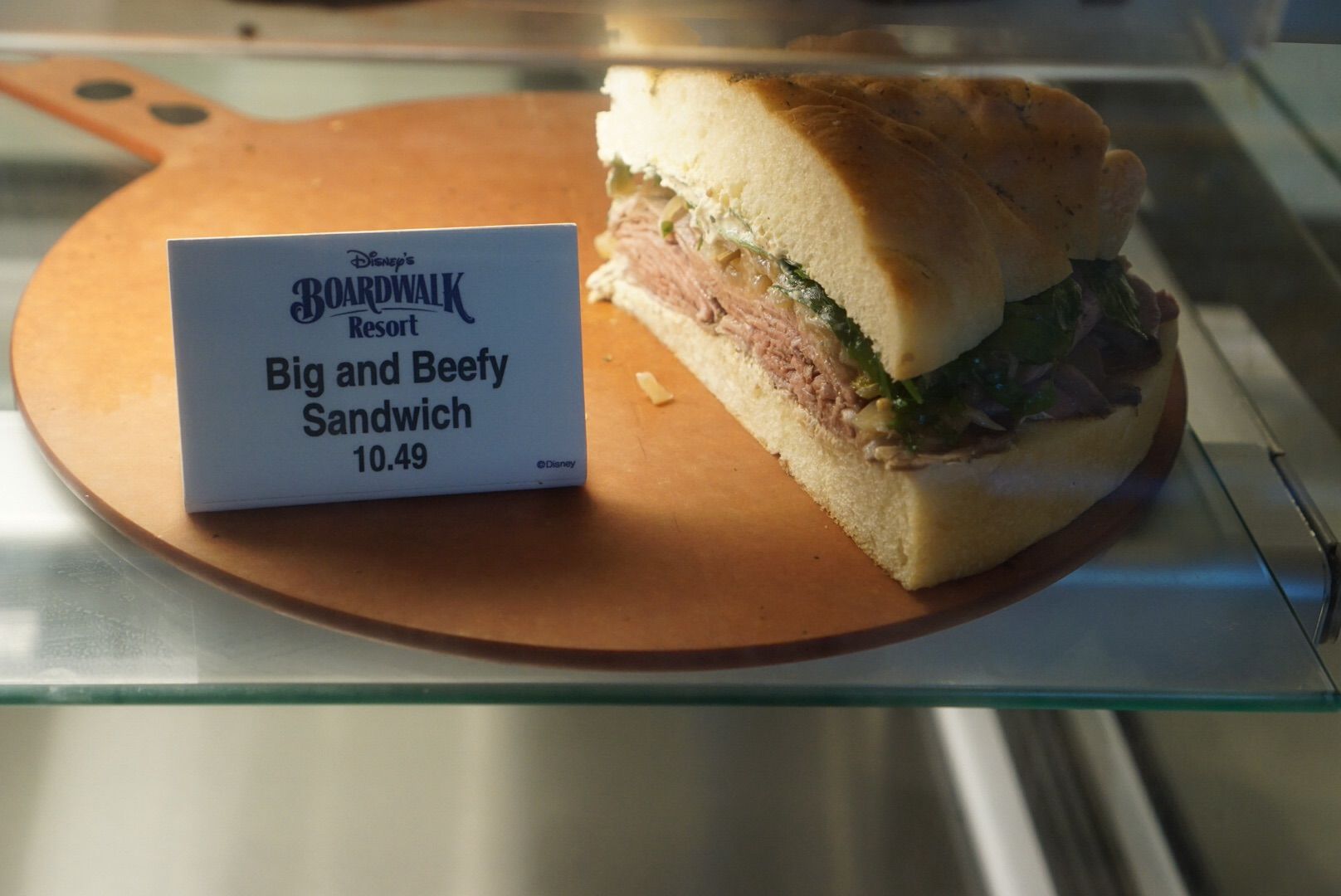 The Big and Beefy Sandwich with Focaccia Bread, Roast Beef, Caramelized Fennel and Onions and a Whole Grain Creamy Mustard Sauce, served with Chips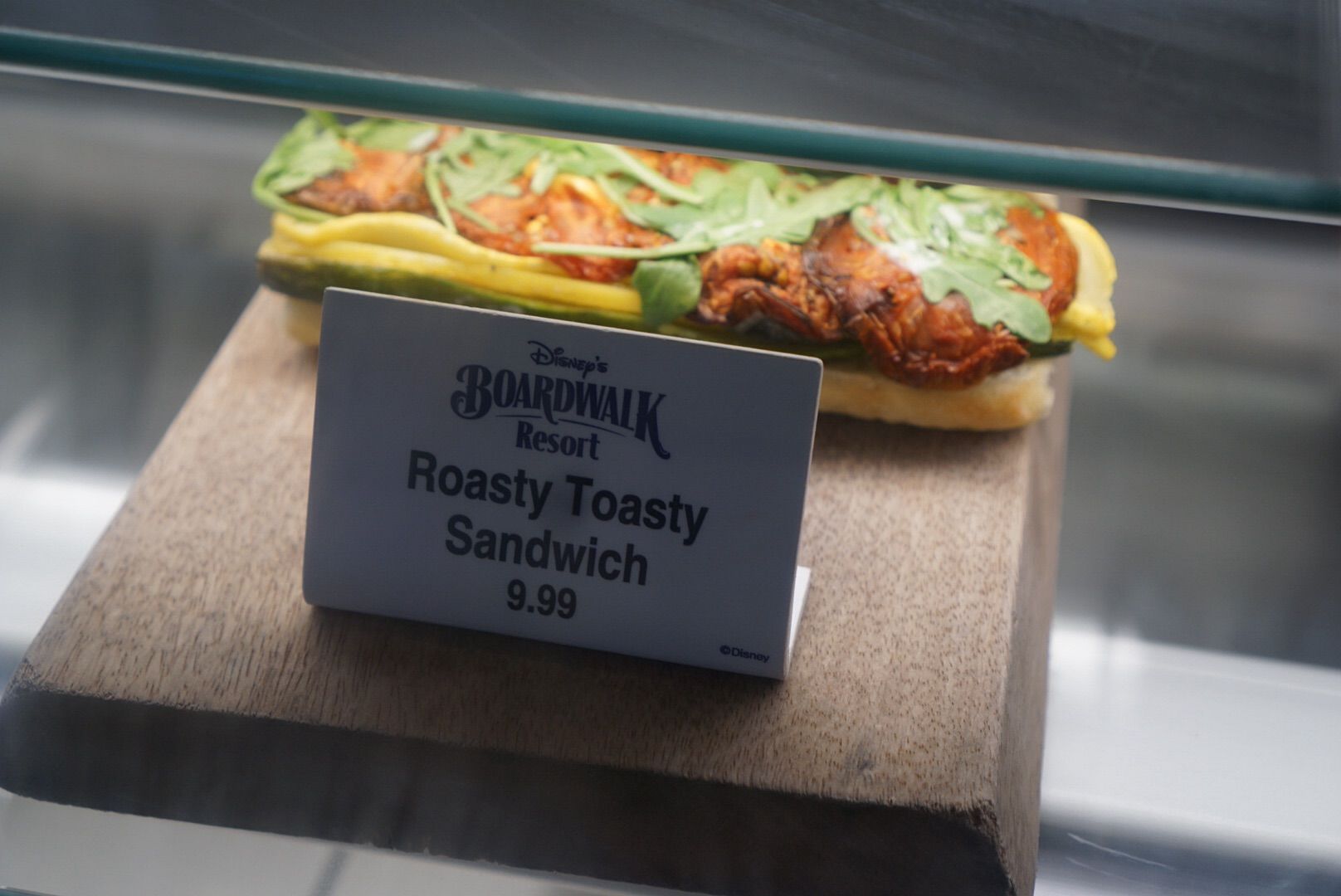 The Roasty Toasty Sandwich with Ciabatta Bread, Arugula, Portobello Mushroom, Red Onion, Zucchini and Sweet Red Pepper Mayonnaise, served with Chips
The Boardwalk Bakery is known for their cupcakes so I of course had to photograph the three they had on display that morning…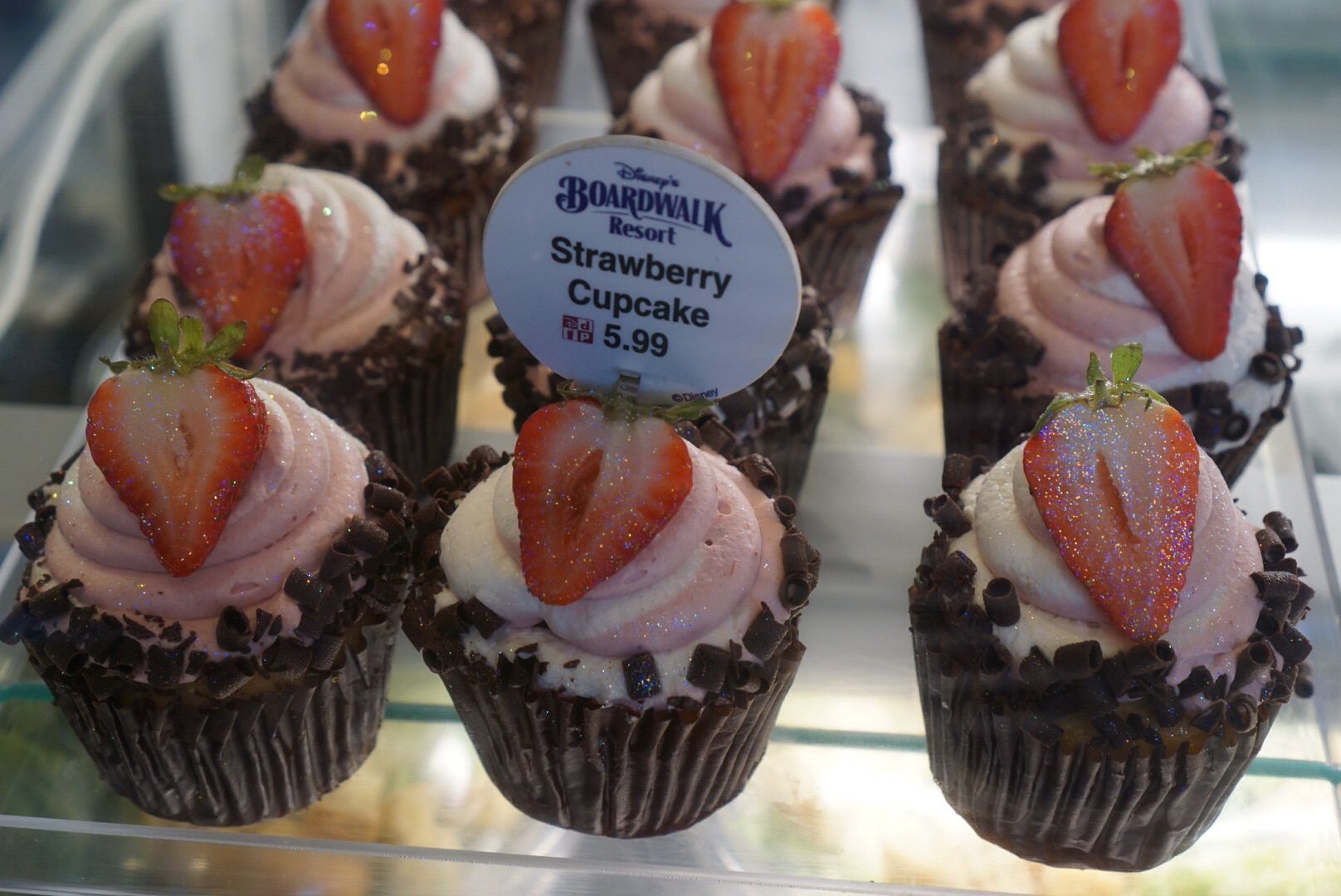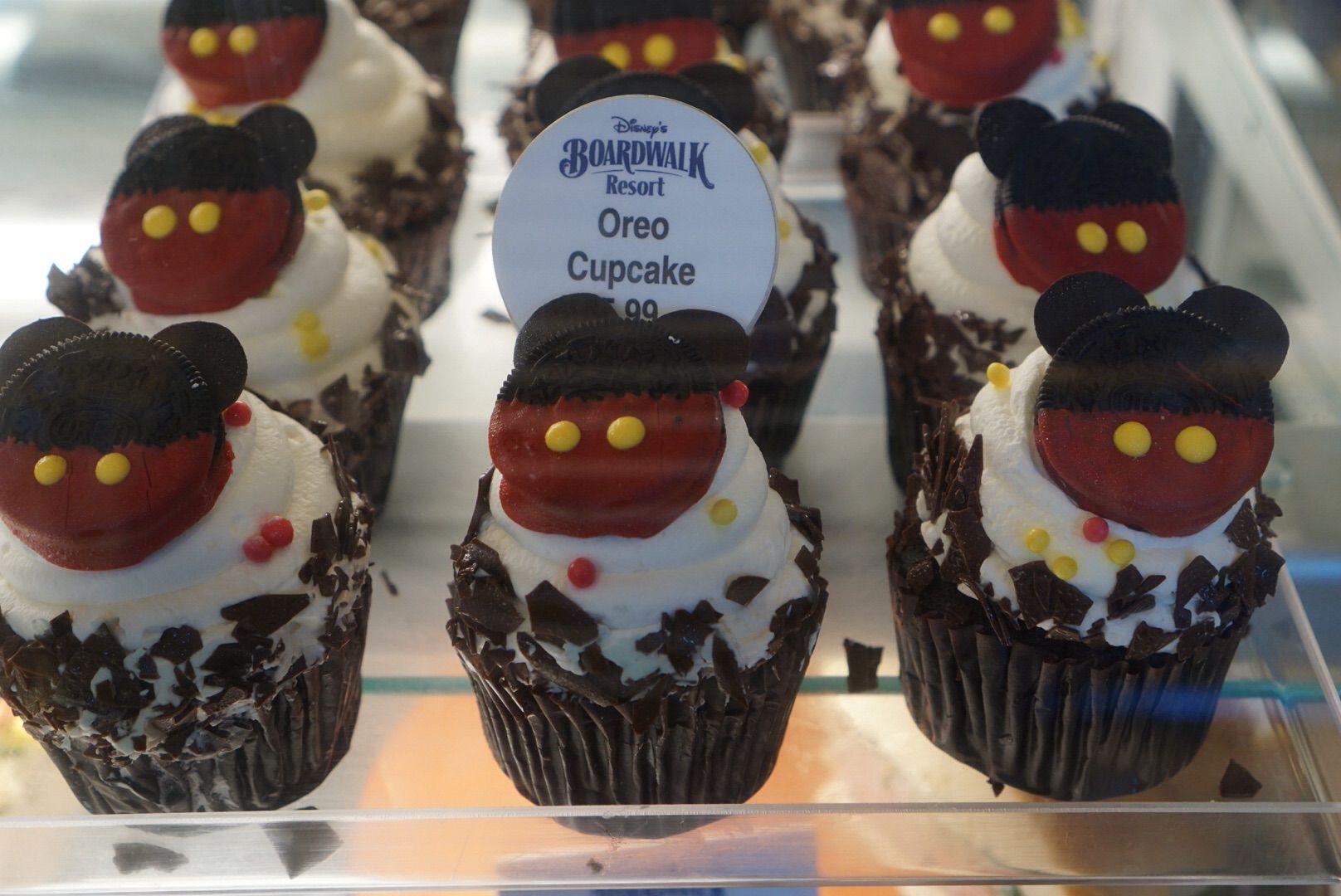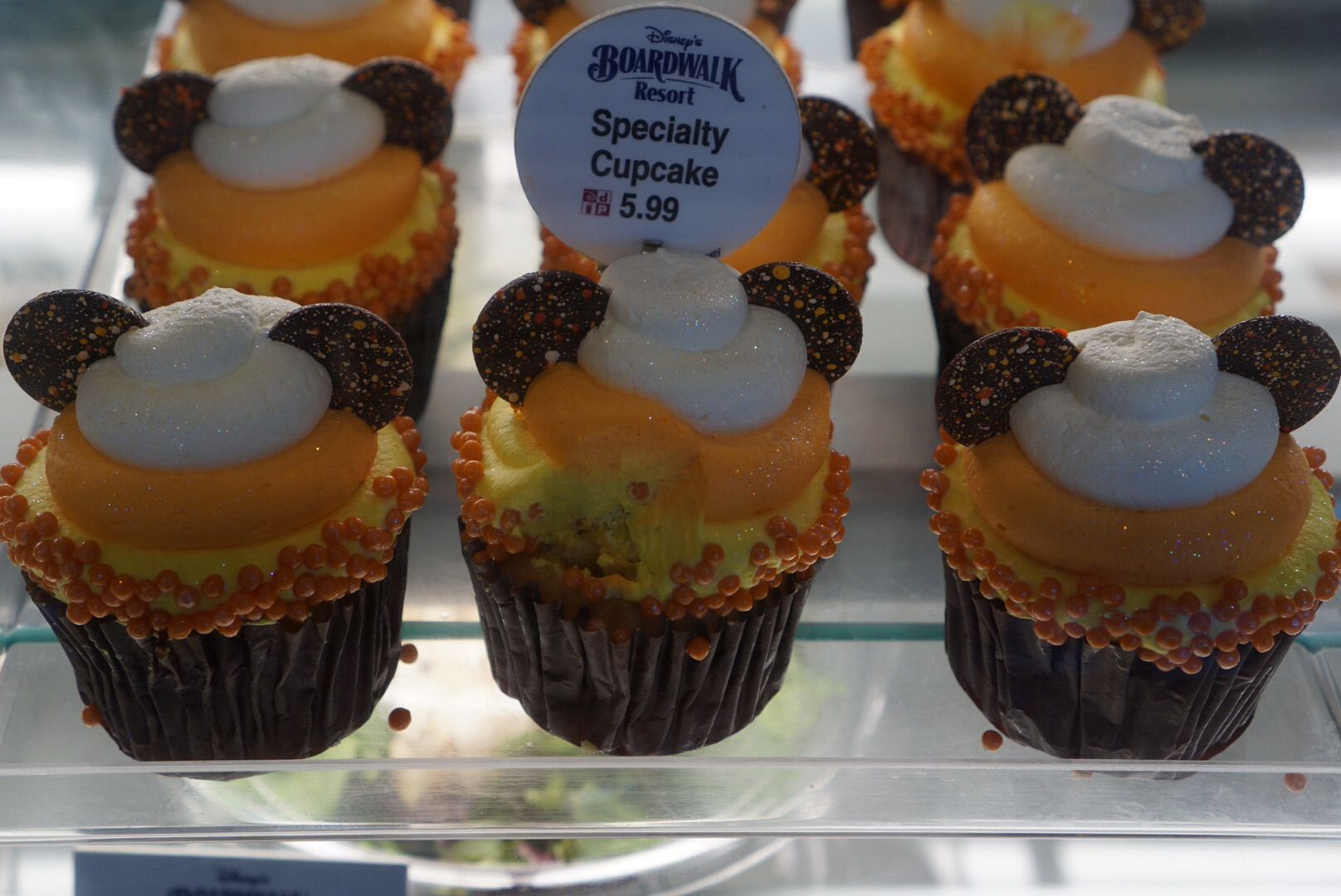 Their Specialty Cupcake at this time (available through Oct. 31) was a Candy Corn Cupcake, which was a vanilla cupcake with orange marshmallow filling, whipped cream frosting, chocolate Mickey ears, and orange crispy pearls.
There were only a few other desserts on display, as this was early in the morning.  Later in the day the display case is usually full of desserts.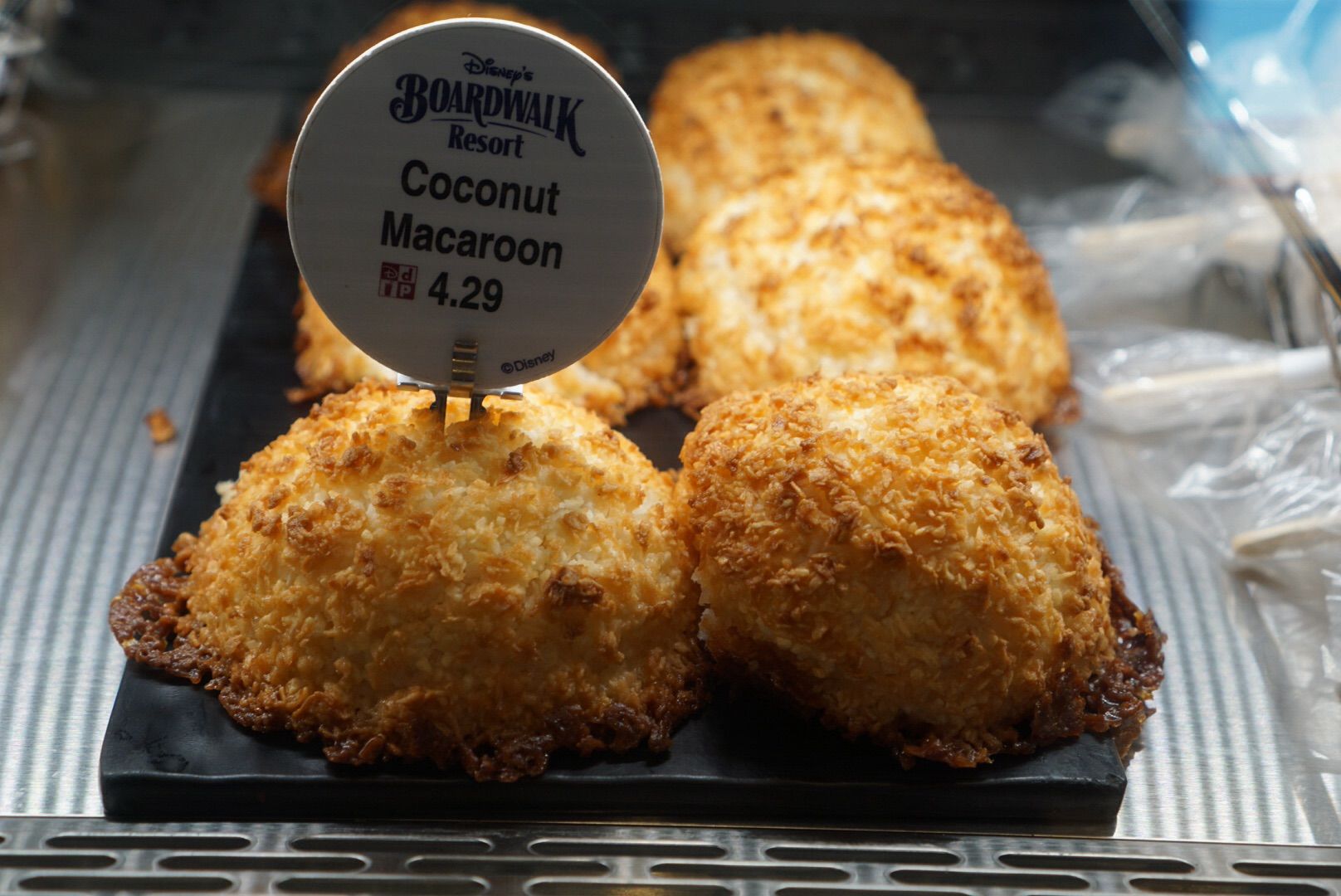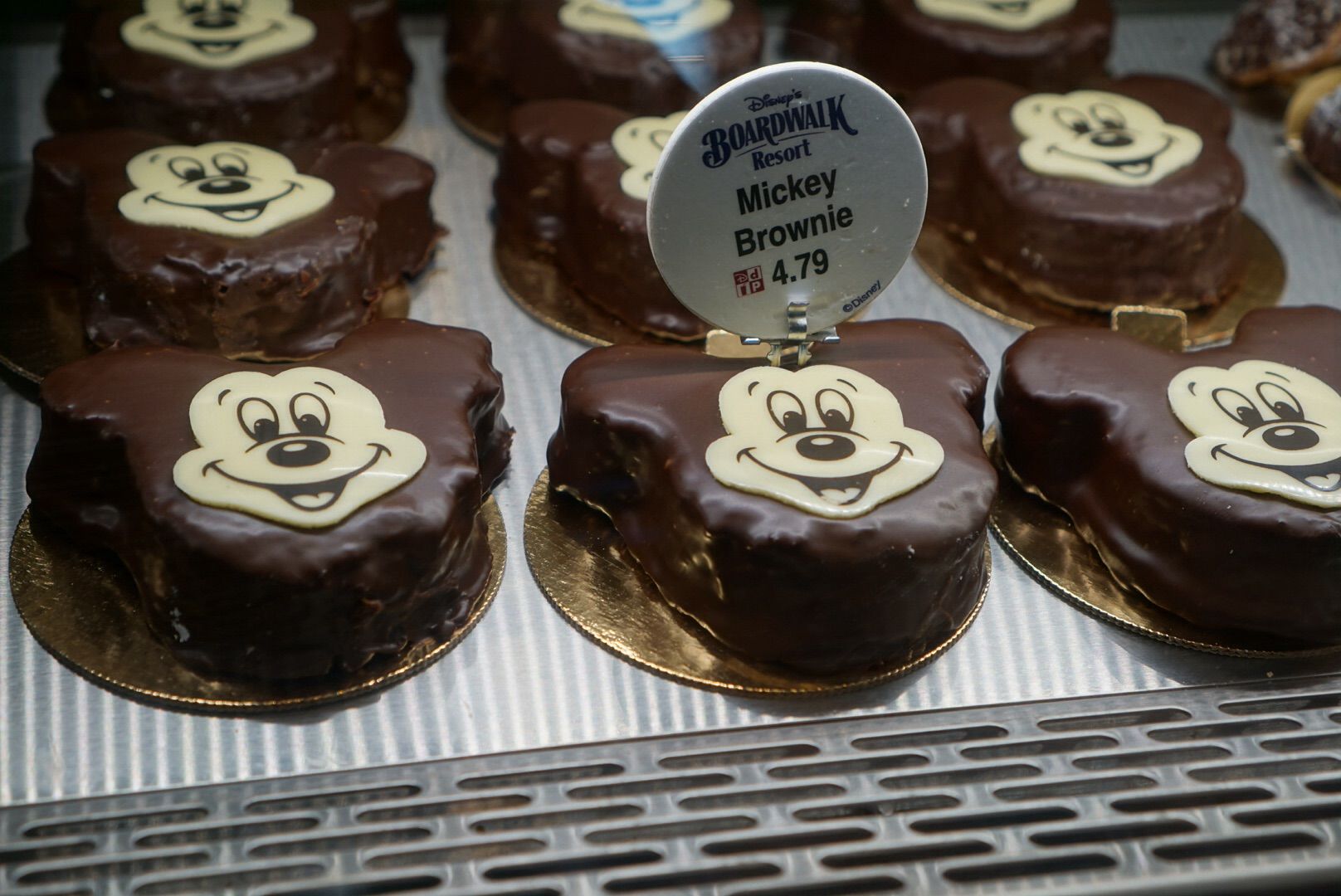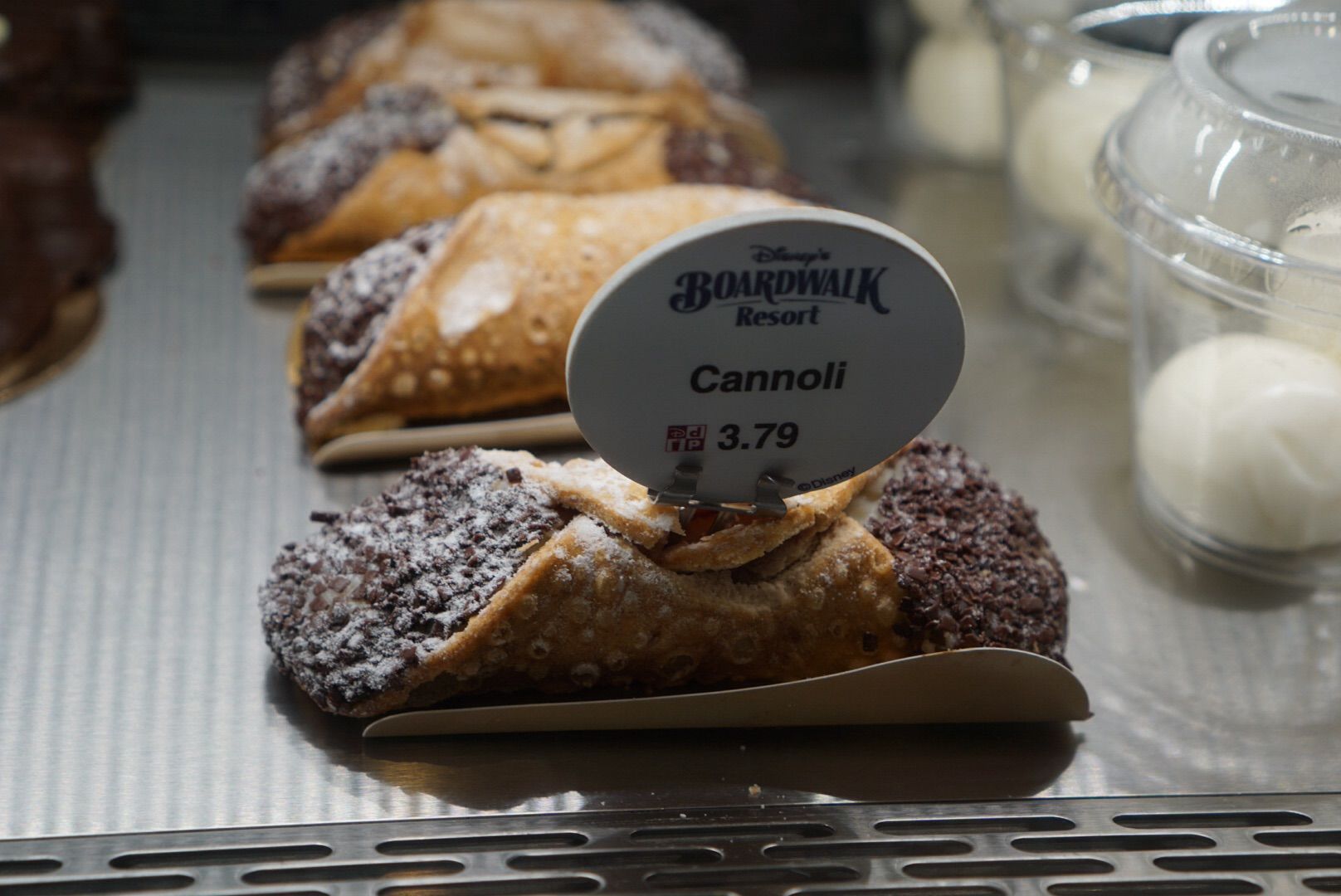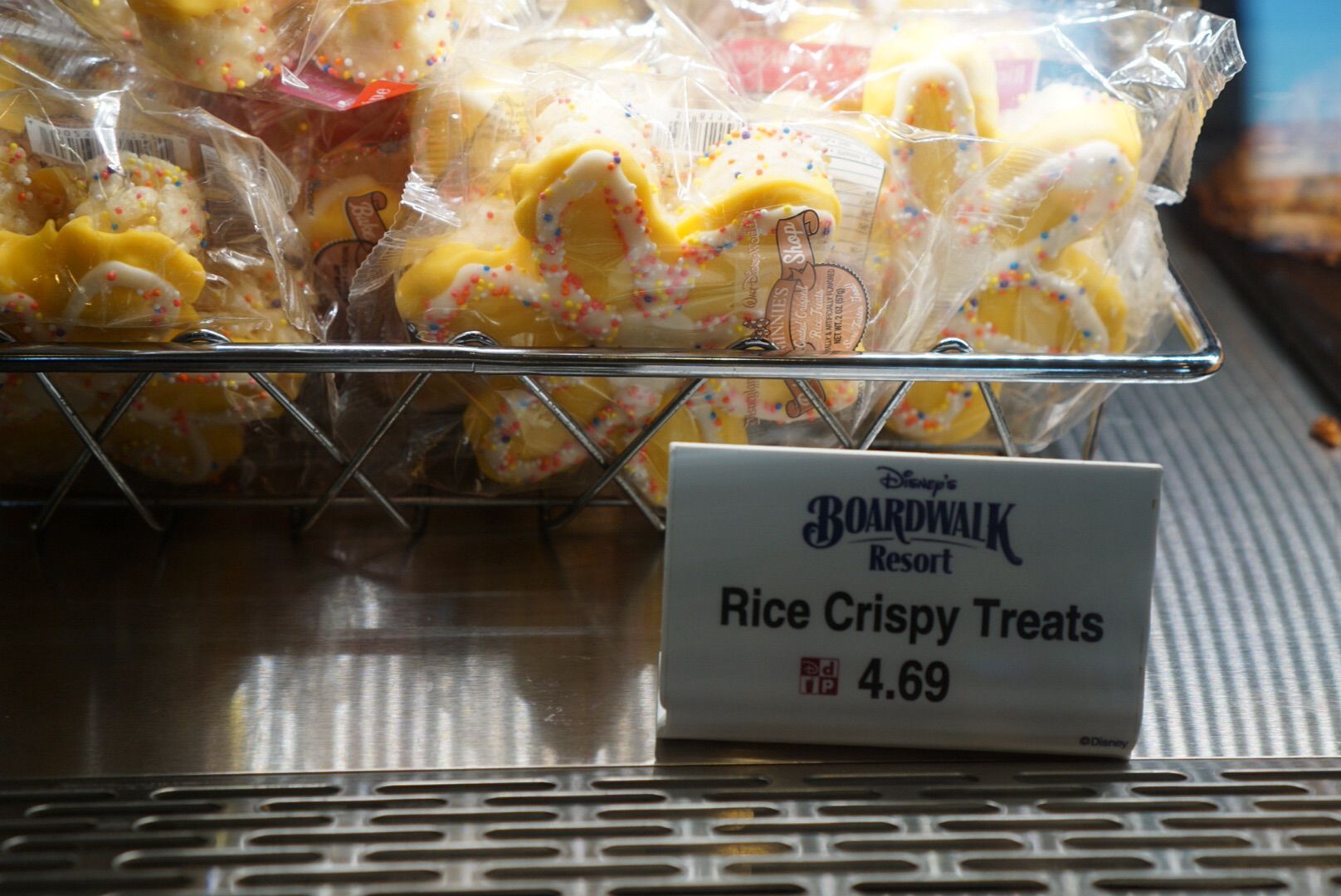 They also had some larger dome cakes on display (which looked similar to the ones that are sold at Amorette's Patisserie in Disney Springs.  I'm sure these are not mousse and jelly-filled like the ones at Amorette's, but they are also much less expensive.  The character cakes at Amorette's are currently priced at $59 compared to $35 here.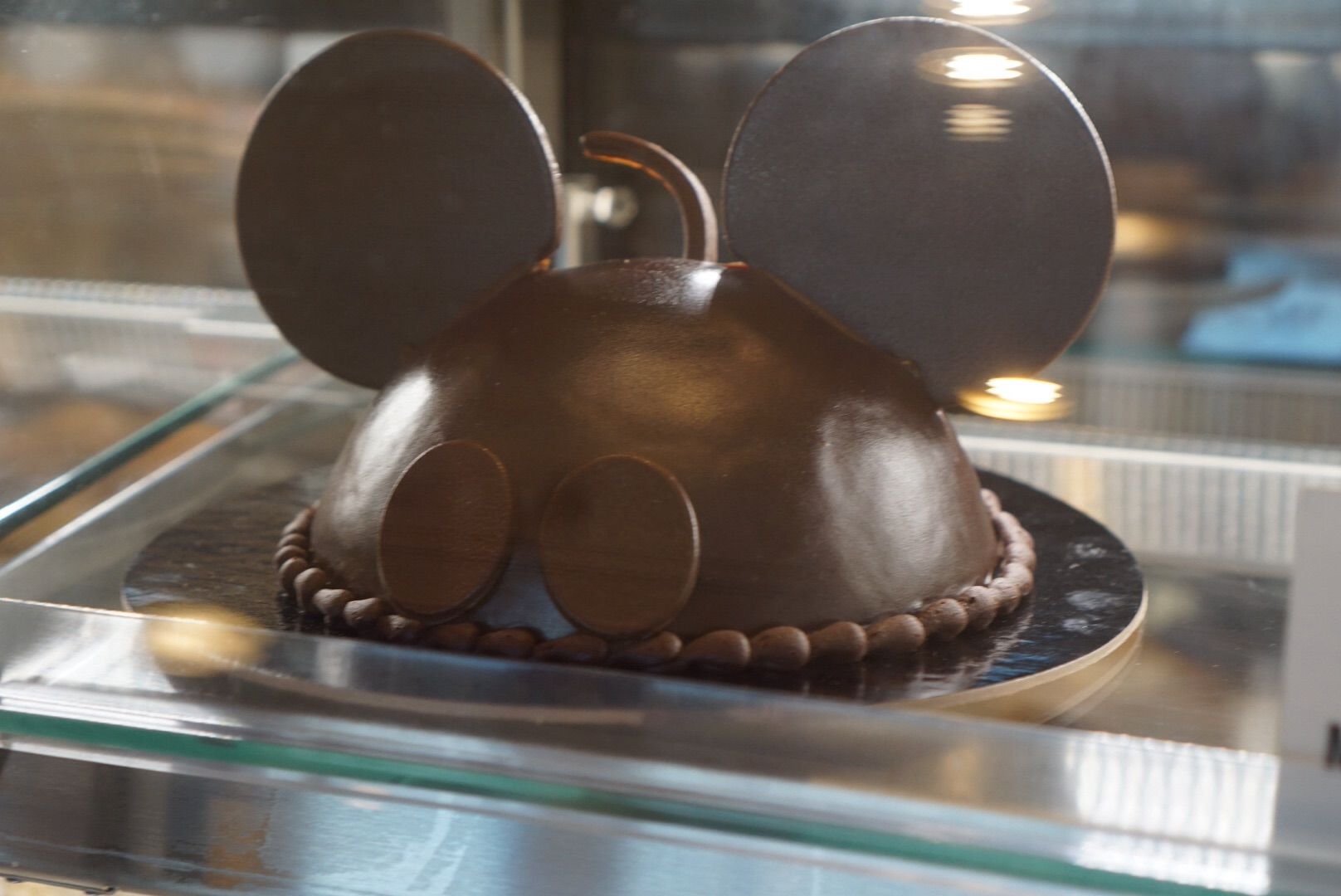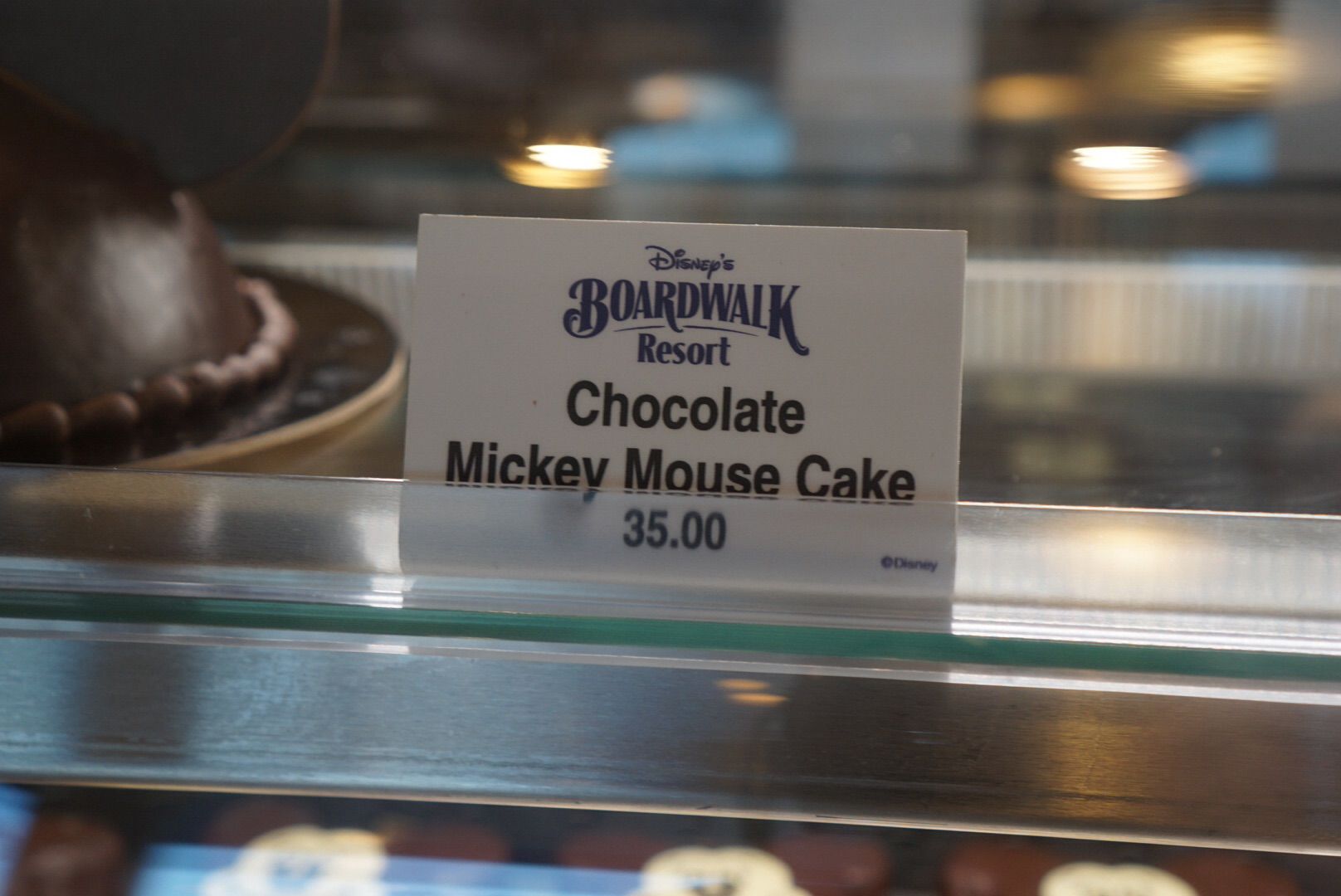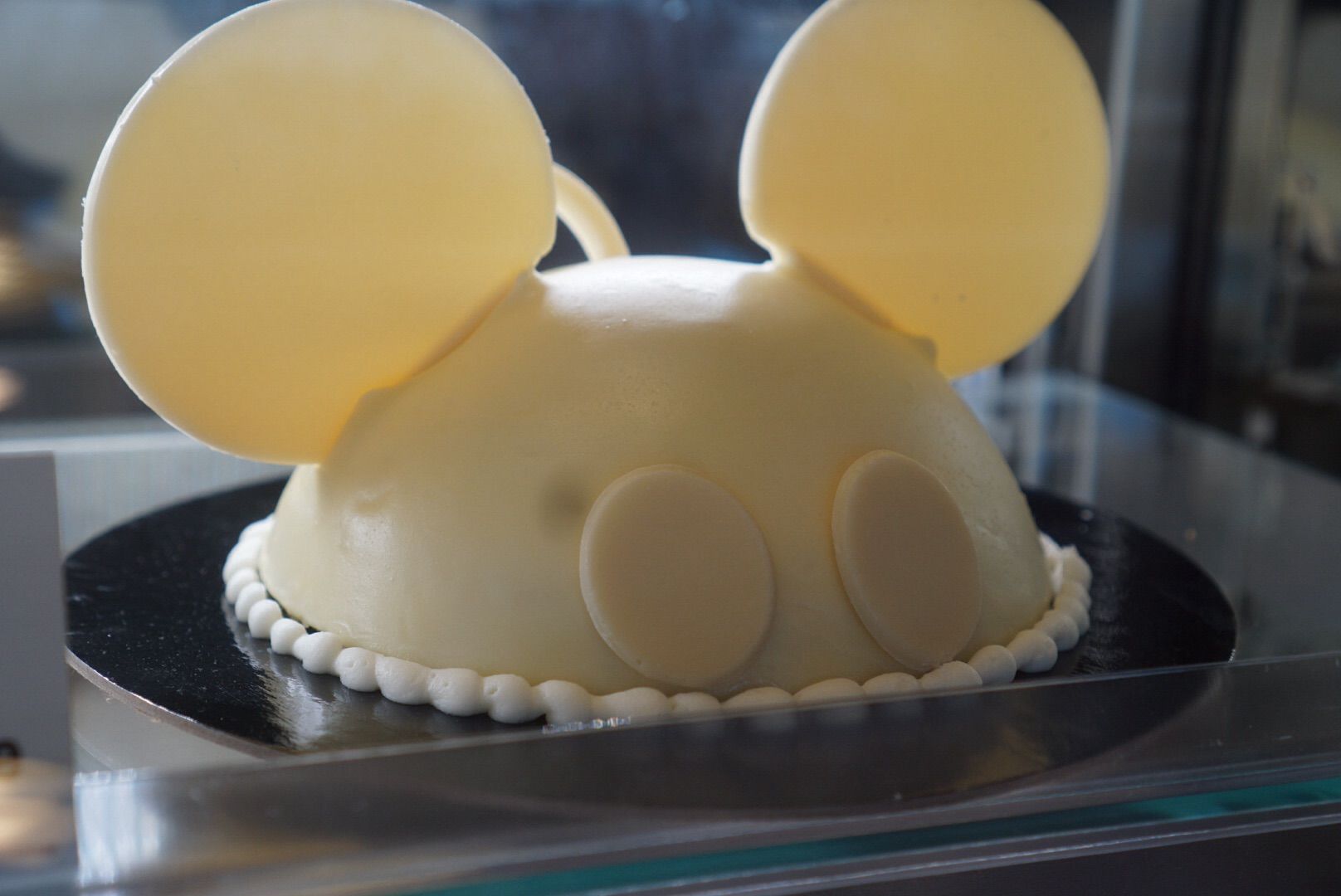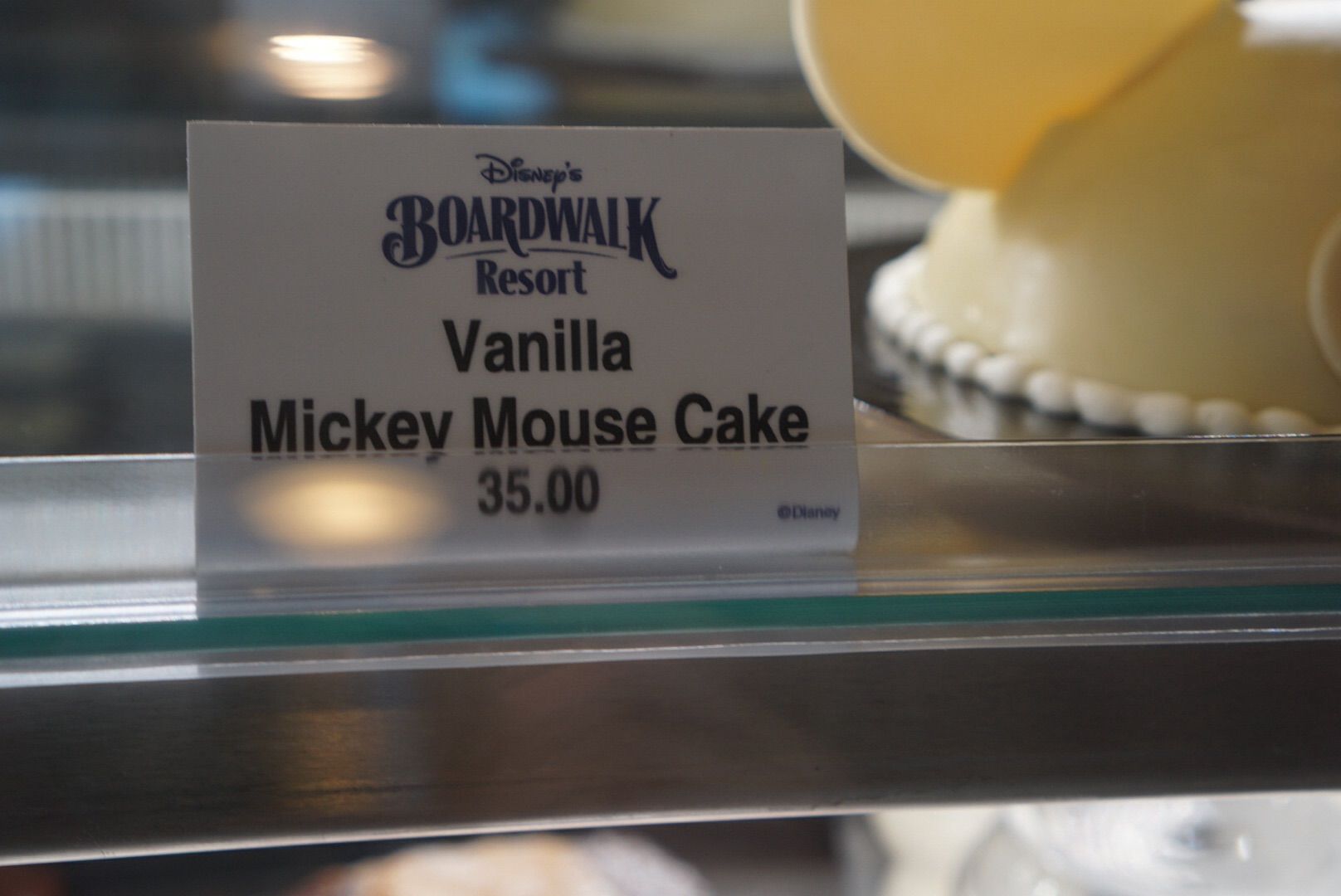 But I was there for a breakfast sandwich, which I chose from this menu (borrowed from the Disney Food Blog since I forgot to take a photo)…
So I wanted the fried egg and cheddar cheese of the Everything Everything Sandwich but instead of the Everything Bagel I wanted it on the brioche bread that comes with the Butter Butter Sandwich.  I asked if this modification was possible and they said it wasn't a problem.
So here was my Everything Everything Sandwich minus the Everything Bagel…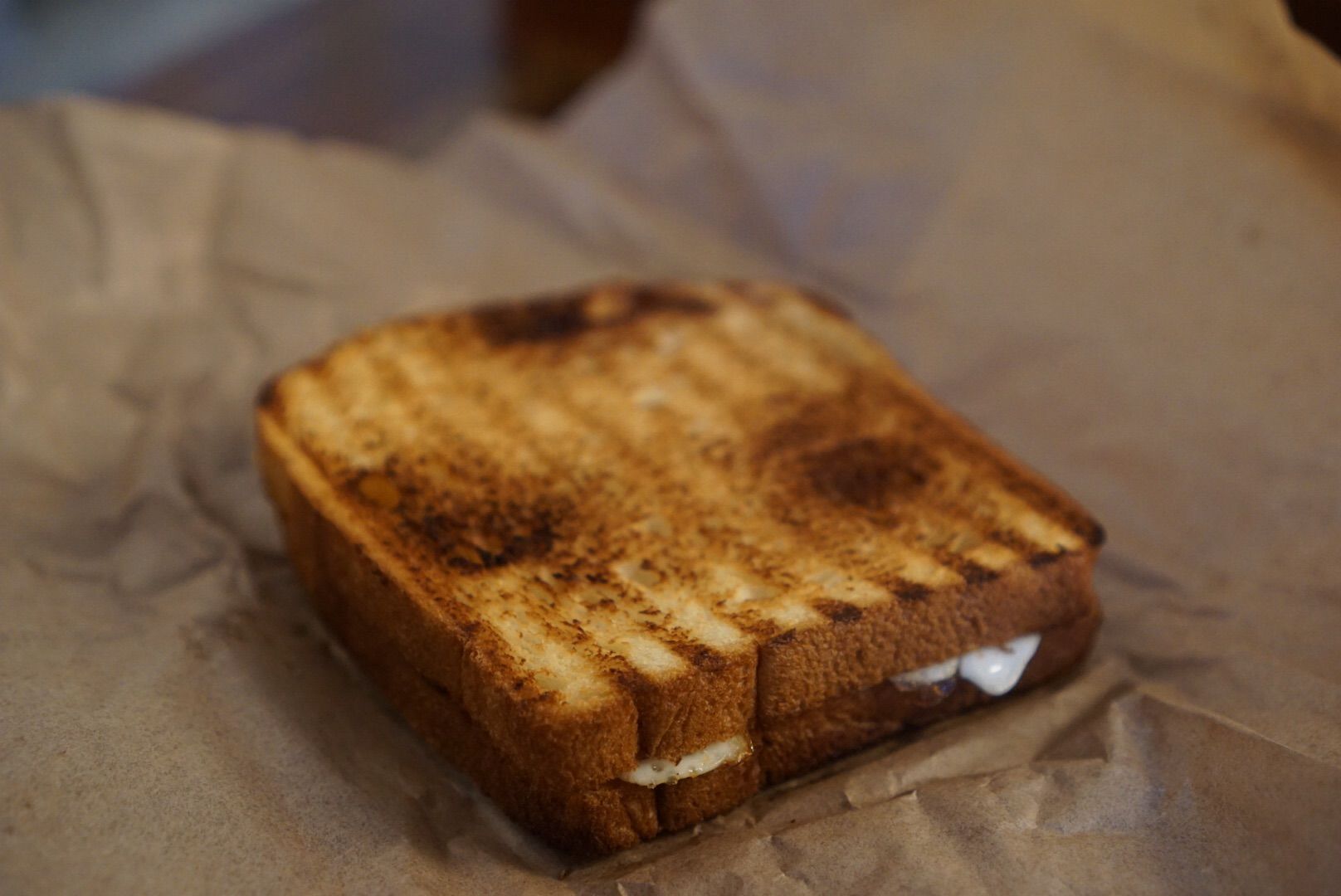 This came wrapped in a paper wrapper and I took it back to my room to eat, along with coffee in my refillable mug (which was still good nearly a week after I got it at Captain Cook's, while on the Dining Plan).  While there are a few tables and chairs outside of the bakery which offer a nice view, I wanted to return to my room to eat my breakfast.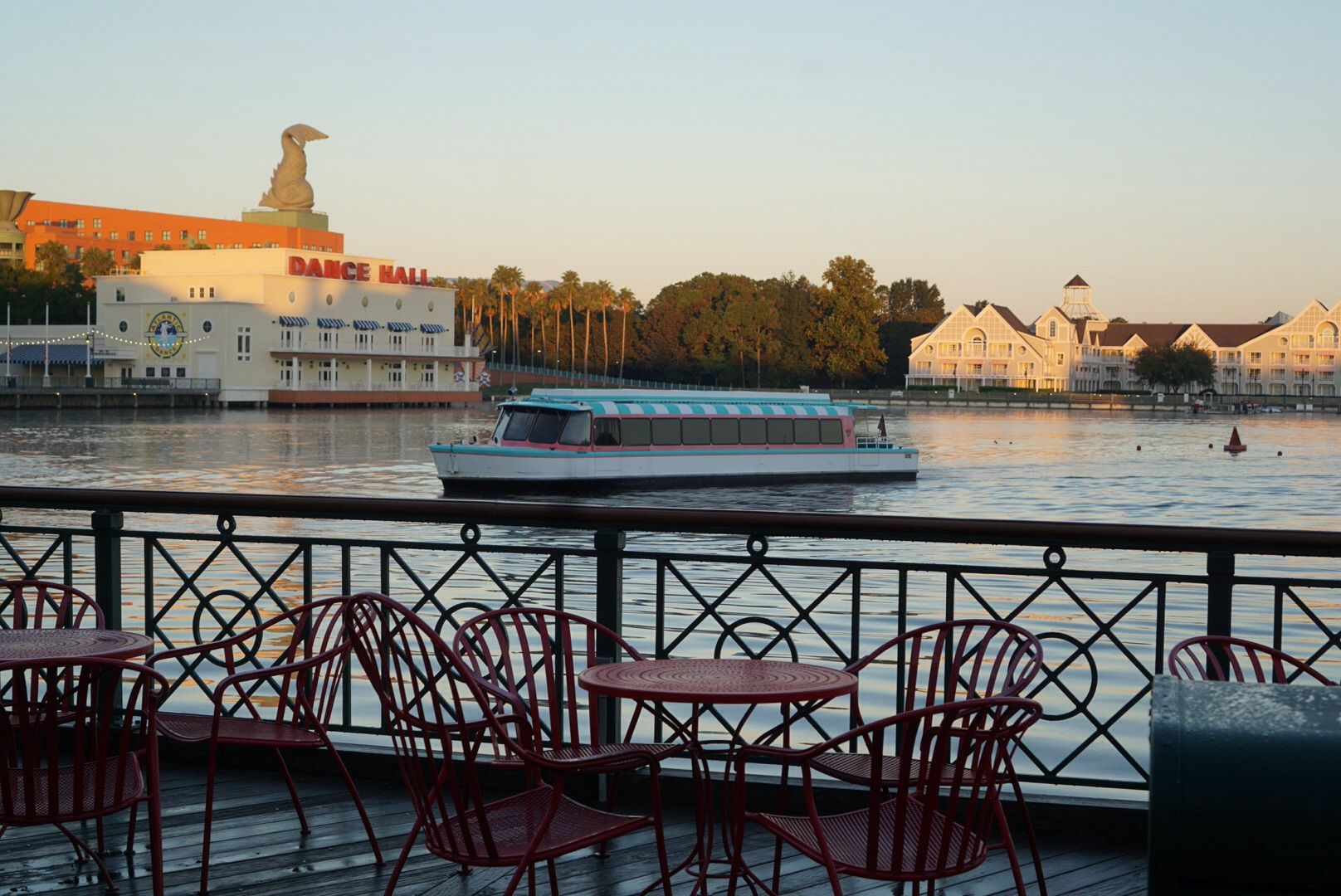 So here is a photo which better shows what my sandwich looked like inside…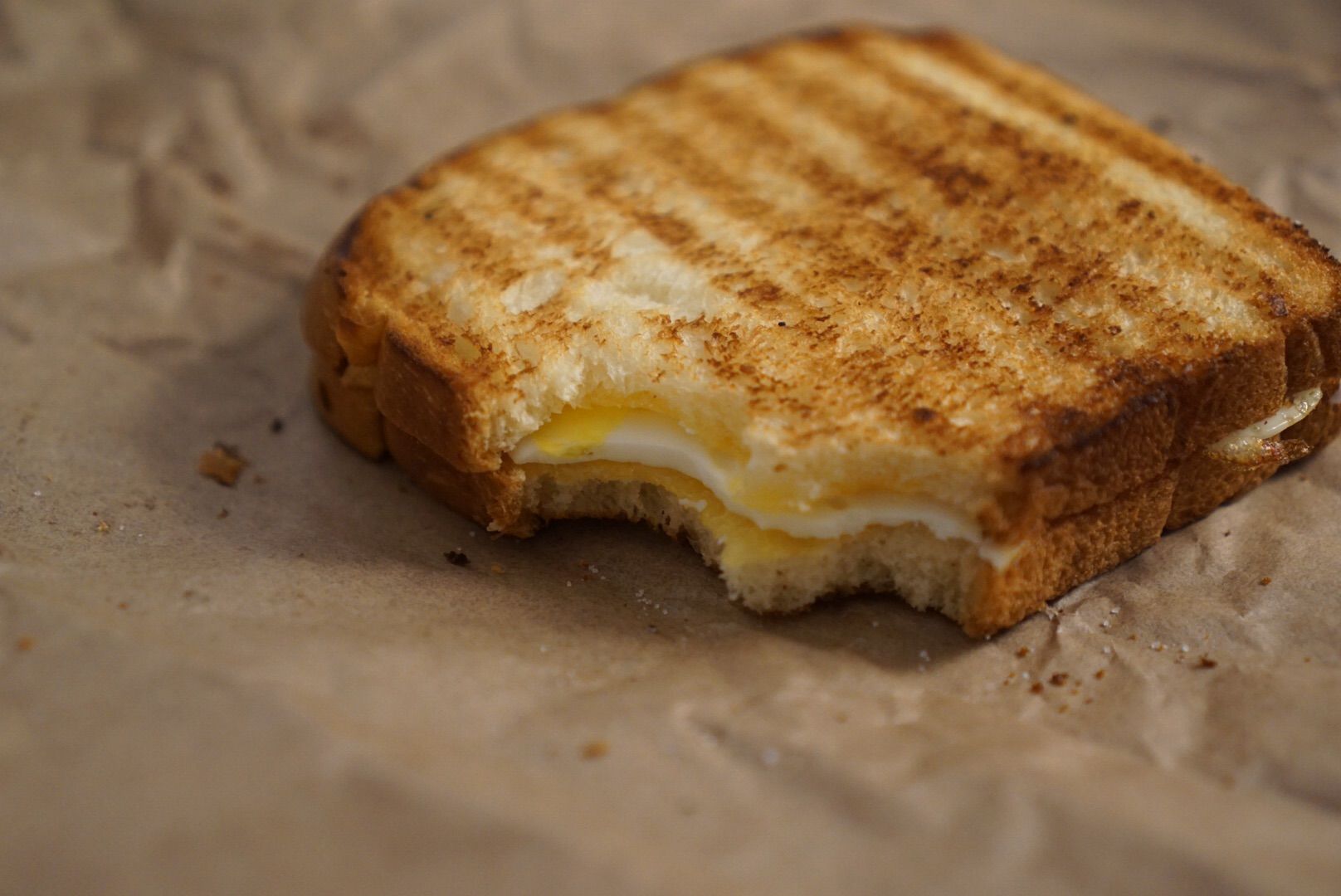 Sandwiched between two very thin slices of Tillamook cheddar cheese was one fried egg.  While the sandwich was fine, I wished it had more cheese or maybe some of the shaved ham that comes with their Butter Butter Sandwich.  Speaking of which, I had originally intended to return to the Boardwalk Bakery to try the Butter Butter Sandwich later in the week, but after being pretty unimpressed with this sandwich I decided to go to the Belle Vue Lounge for my breakfast needs instead.
And so that just leaves the ratings.  While Trip Advisor reviewers rated the Boardwalk Bakery 4 stars, it received only 3 1/2 stars from Yelp reviewers.  Based on just this visit I would probably rate it only 3 stars.
ETA: I stopped in at the bakery later that day (mid-afternoon) and they had added many more desserts to their display case.  It was not busy there so I took photos of some of these desserts, starting with what I think was Mango & Vanilla Panna Cotta…