It had been more than 6 years since I last had gotten pizza from the Boardwalk Pizza window.  I remember that the person there who took my order was rather odd, which made for a somewhat awkward experience.  This combined with a "not very good" pizza left me with no desire to return any time soon.
But since it was about 11:30 p.m. and the Boardwalk Bakery had closed at 11:00, my quick service food options at the Boardwalk were very limited.  So I decided to give Boardwalk Pizza (which closes at midnight) another chance.
First some (not so great) menu pics…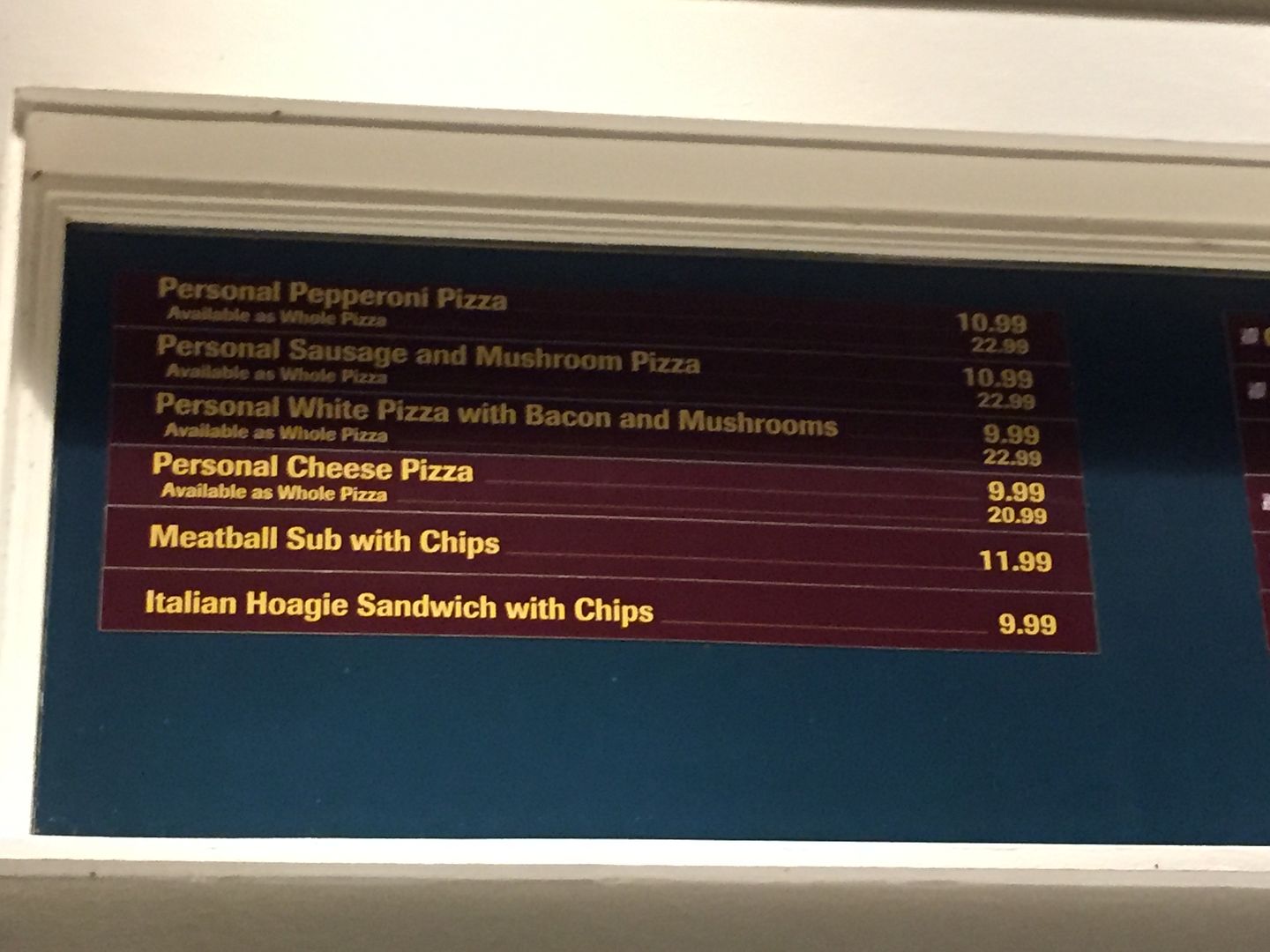 So what did I order?…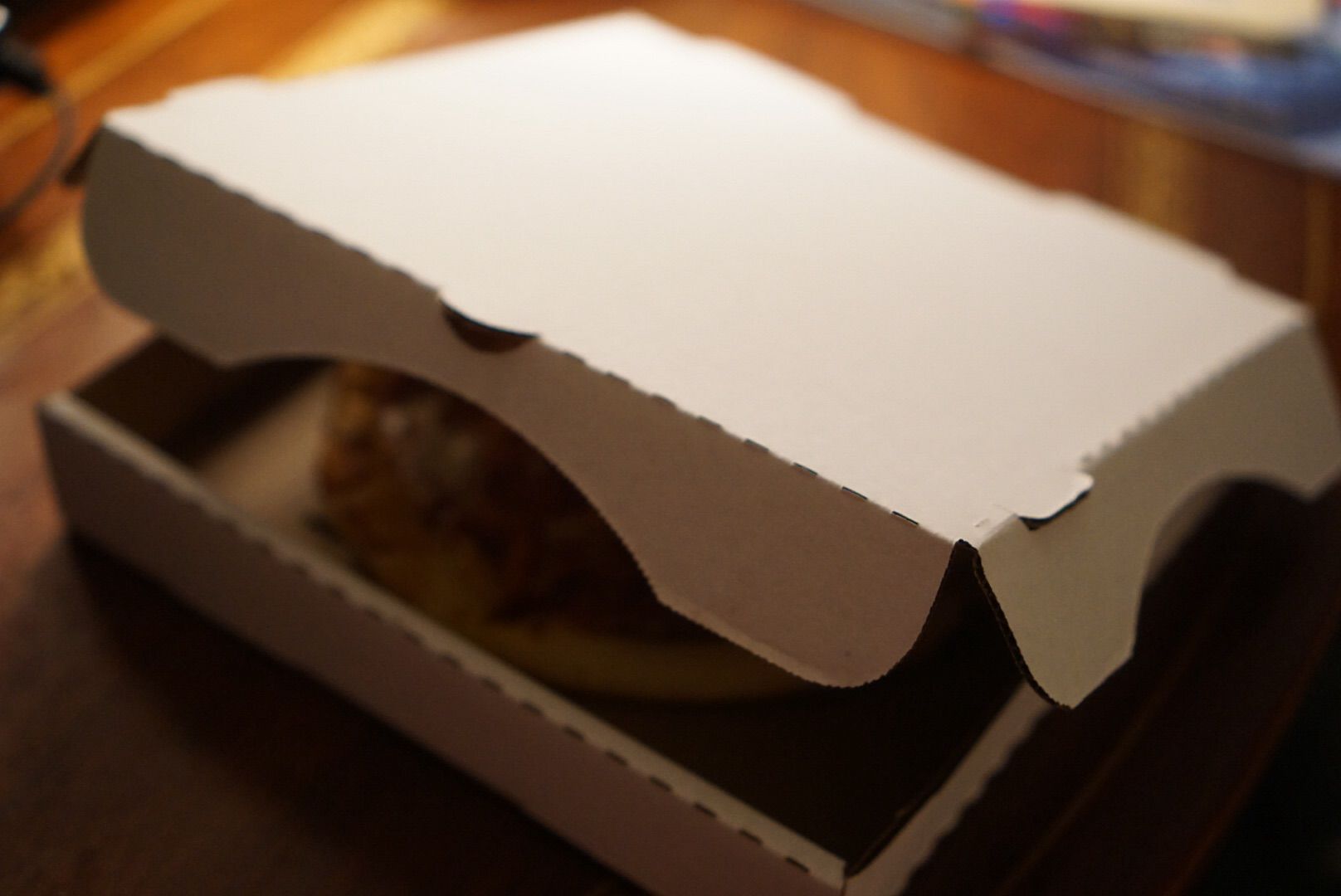 A Personal Pepperoni Pizza ($10.99)…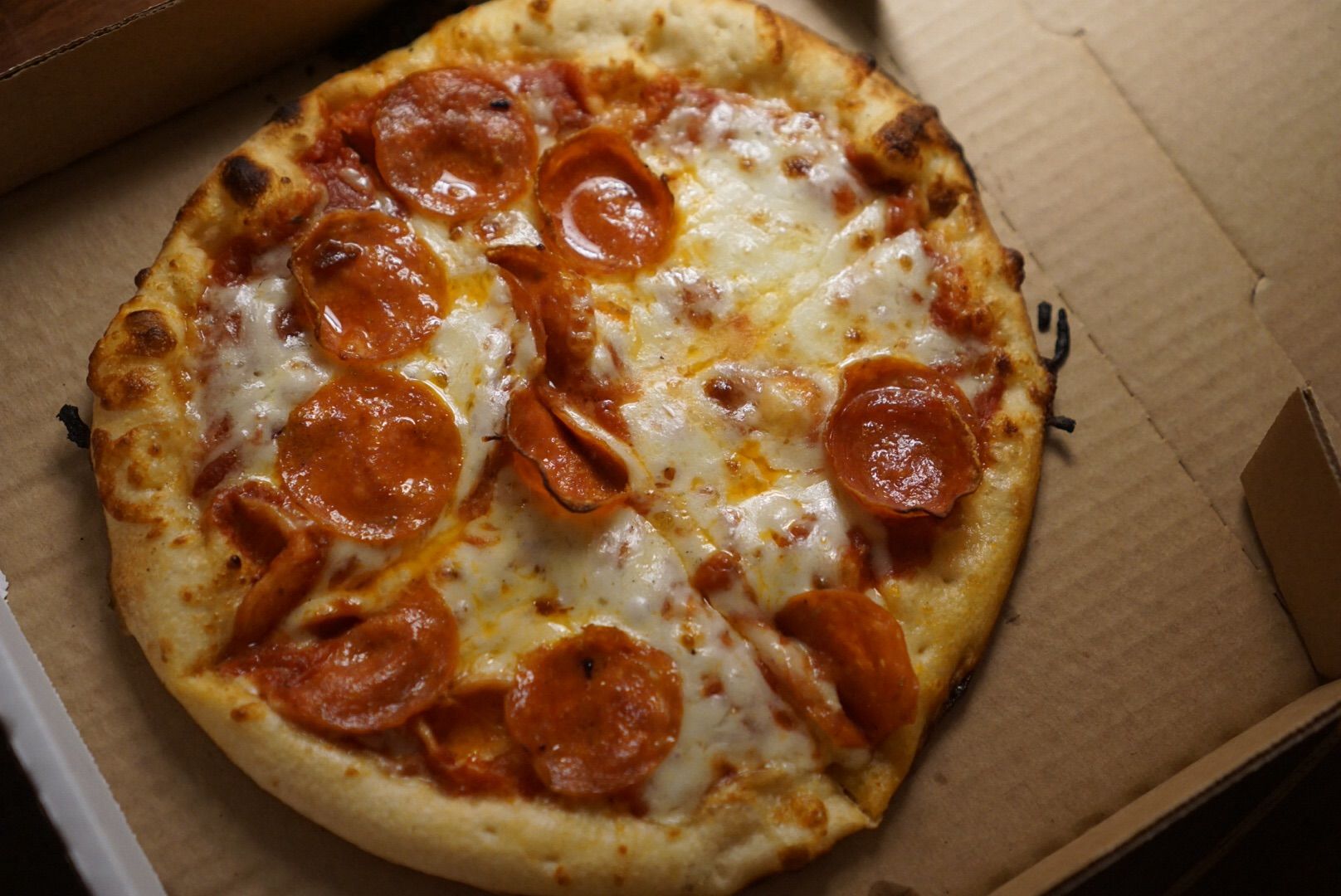 And a little closer look…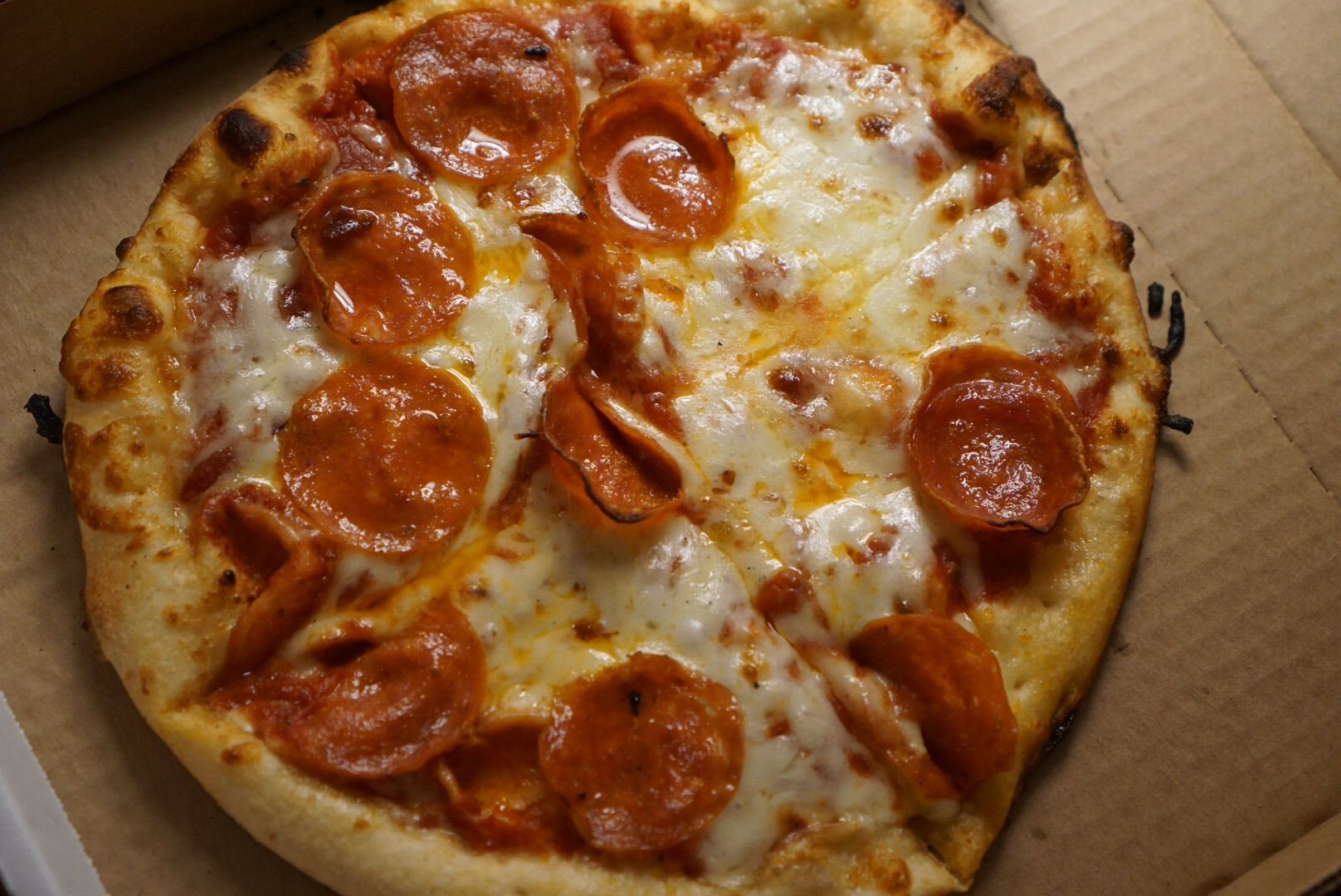 To my surprise this was actually pretty good.  The crust was well-cooked throughout (I hate it when the crust is under cooked and soggy/limp) and the cheese, sauce and pepperoni were all good.  It was also pretty big for a personal size pizza.  I'd say it was about 10 inches and more than I could eat.
So overall I was pleased with my late-night eats and would give it a 4 star rating.  However, Boardwalk Pizza does not fare as well with either Yelp reviewers, who gave it only 2 1/2 stars, or the reviewers on Trip Advisor, who gave it 3 1/2 stars.  As for its ranking on Trip Advisor, it currently stands as #794 of the nearly 3,000 restaurants in the Orlando area.  Narrowing it down to the approximately 260 restaurants in the Disney World area, Boardwalk Pizza ranks #198.  Not too bad for a take-out window with a pretty limited menu.  So I guess my advice regarding the Boardwalk Pizza window would be, if you are staying at the Boardwalk Resort and are hungry for pizza then give this a try.  However, their pizza is not really worth going out of your way to get.