I continued my search for the elusive cream cheese danish at The Trolley Car Cafe (aka Starbucks)…
Most people probably visit The Trolley Car Cafe for their favorite Starbucks beverages but I was there because I had seen Cheese Danish listed on one of their online menus. So I waited in the socially distanced line outside of the cafe for my turn to enter. Once inside I checked out their food display case…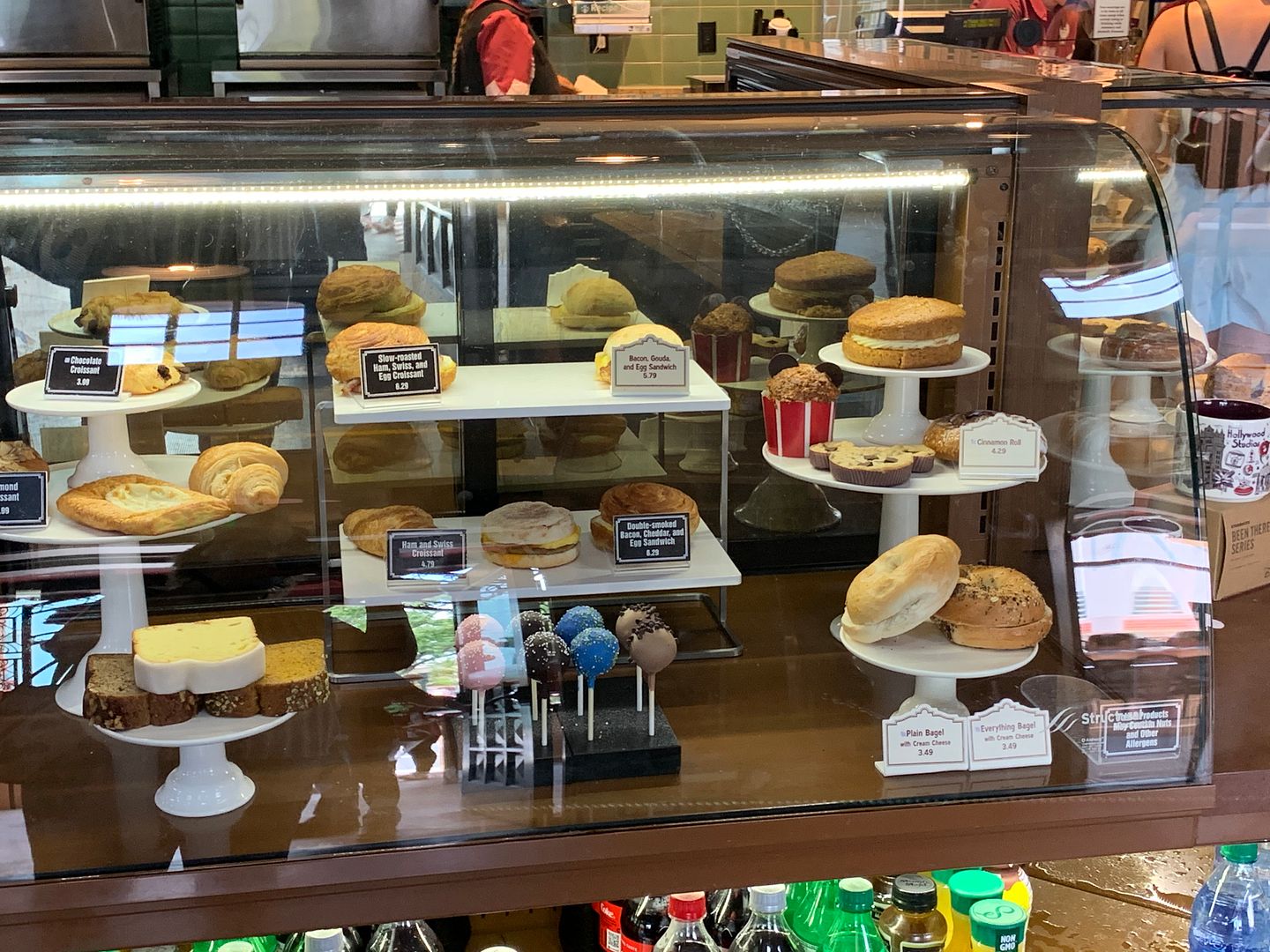 In the case were a Peanut Butter Crunch Cupcake (similar to the Butterfinger Cupcake which was offered at the closed Starring Rolls Cafe) for $5.49, a Mickey Chocolate Chip cookie for $3.99, Cinnamon Roll for $4.29, and Plain and Everything Bagels (served with a side of cream cheese) for $3.49…
I also quickly spotted my favorite here, the Carrot Cake Cookie. which sells for $3.99. On my last visit to The Trolley Car I had gotten one of these to share with my husband…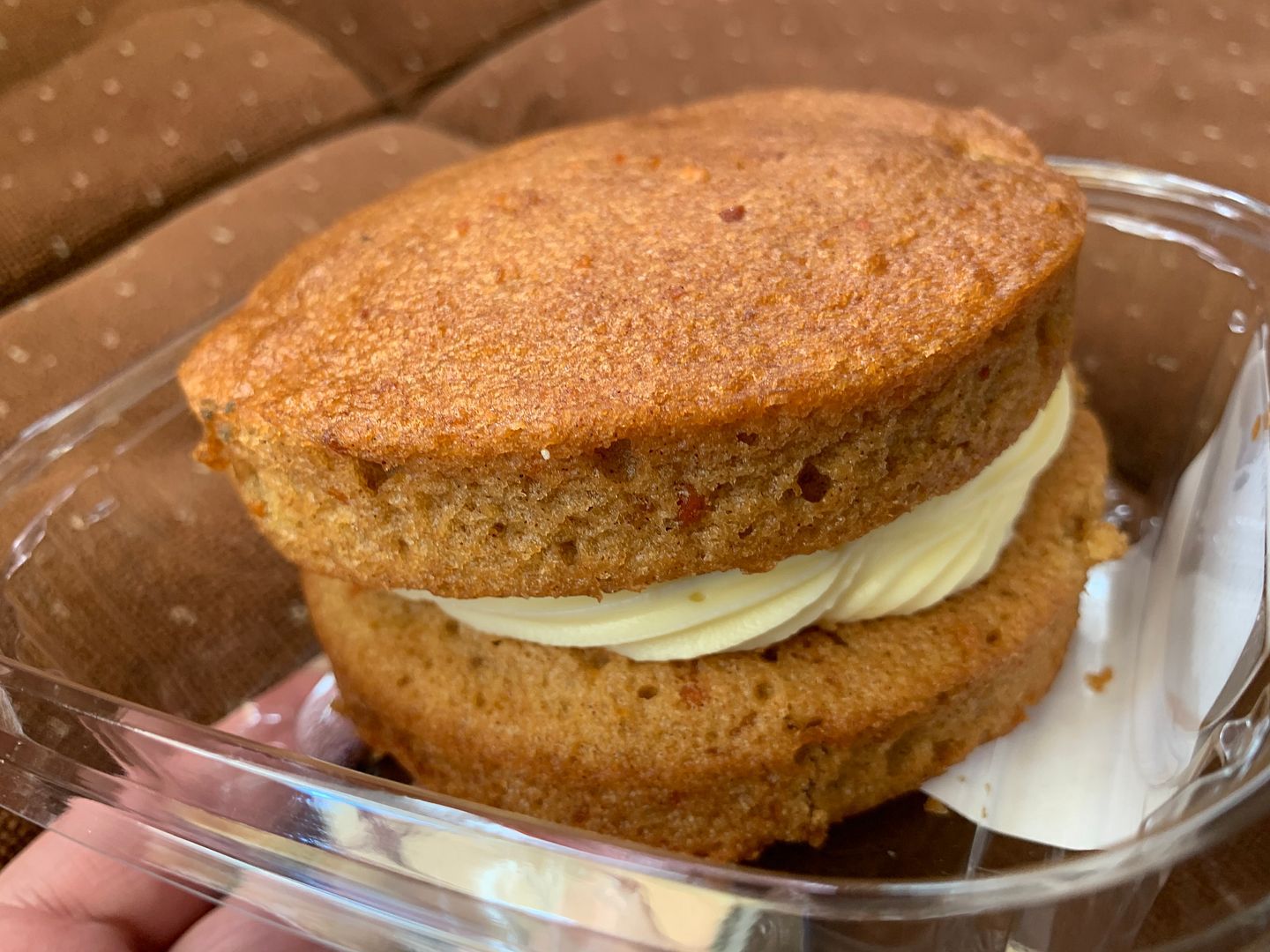 Carrot Cake Cookie – Cream Cheese Frosting sandwiched between two carrot cake "cookies"
Though the menu description says cookies, as you can see from my photo, it's actually a cake texture. I actually prefer this version over the more cookie-like one that they had at the closed Writer's Stop…
But I'm sure there are those that prefer the crisper, thinner old version.
Moving on in their case, there were their usual Starbucks Breakfast Sandwiches (5 different ones, which vary in price from $4.79 – $6.29), Blueberry Muffins for $3.49 and Cinnamon Coffee Cake for $3.99…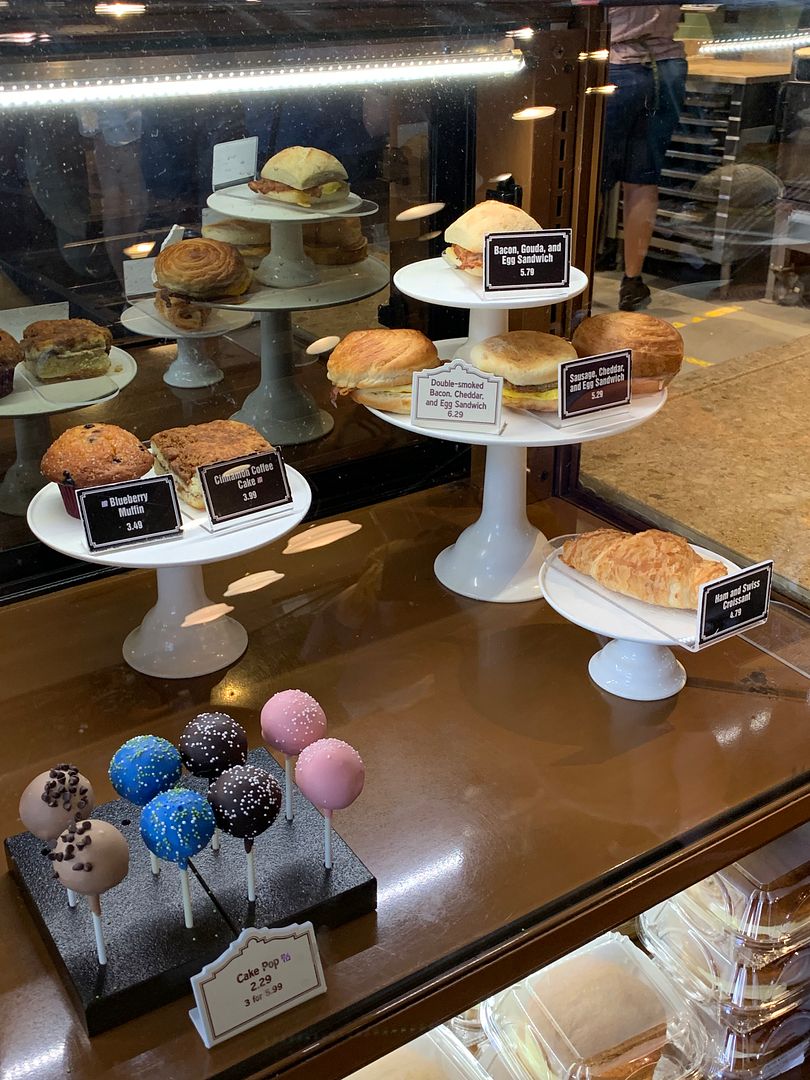 Also in the above photo are their Cake Pops, which are $2.29 each or 3 for $5.99.
And then there were slices of Banana Loaf, Iced Lemon Loaf, and Pumpkin Loaf, each for $3.49, as well as Scones (Petite Vanilla Bean Scones for $1.79 each or 3 for $3.99 or Blueberry Scones for $3.49), and Croissants (Plain, Chocolate and Almond Croissants, all for $3.99 each). And then, there it was…the Cheese Danish…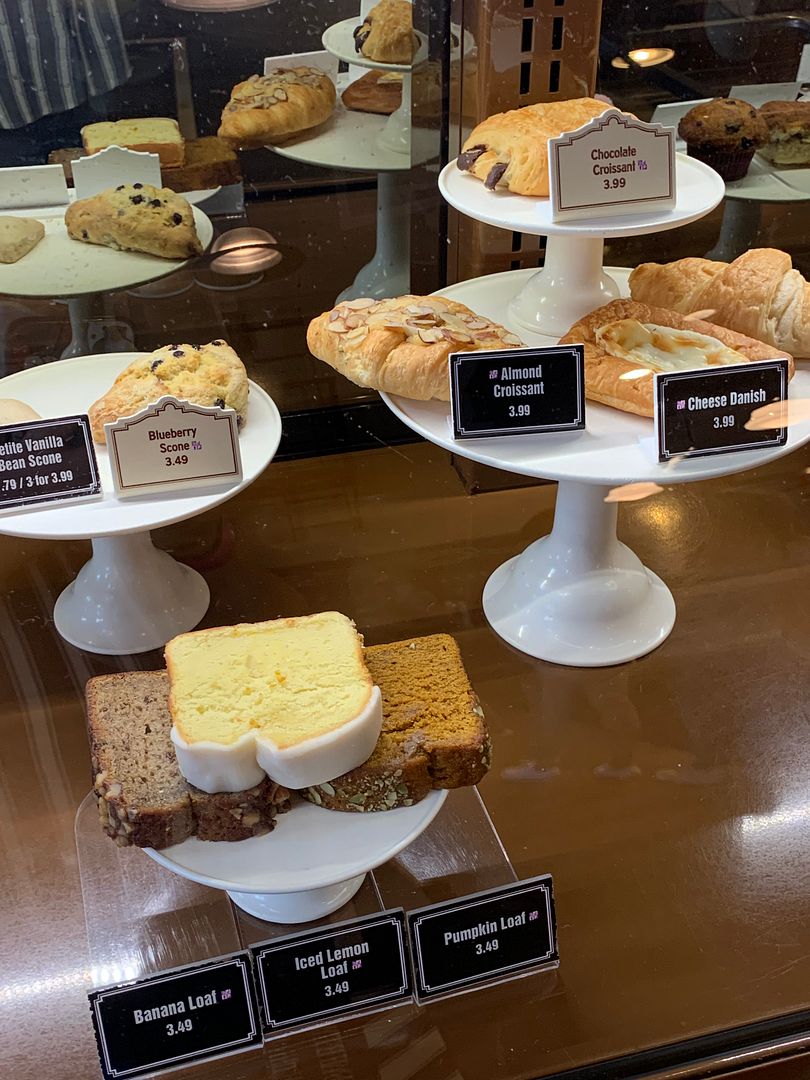 But it was not the Disney Cream Cheese Danish that I was accustom to. Instead it was the Starbucks Cheese Danish…
Which just didn't look all that appealing to me, so I passed.
But not wanting to leave empty-handed I proceeded to the counter to look at their beverage menu. Here is what I decided to get…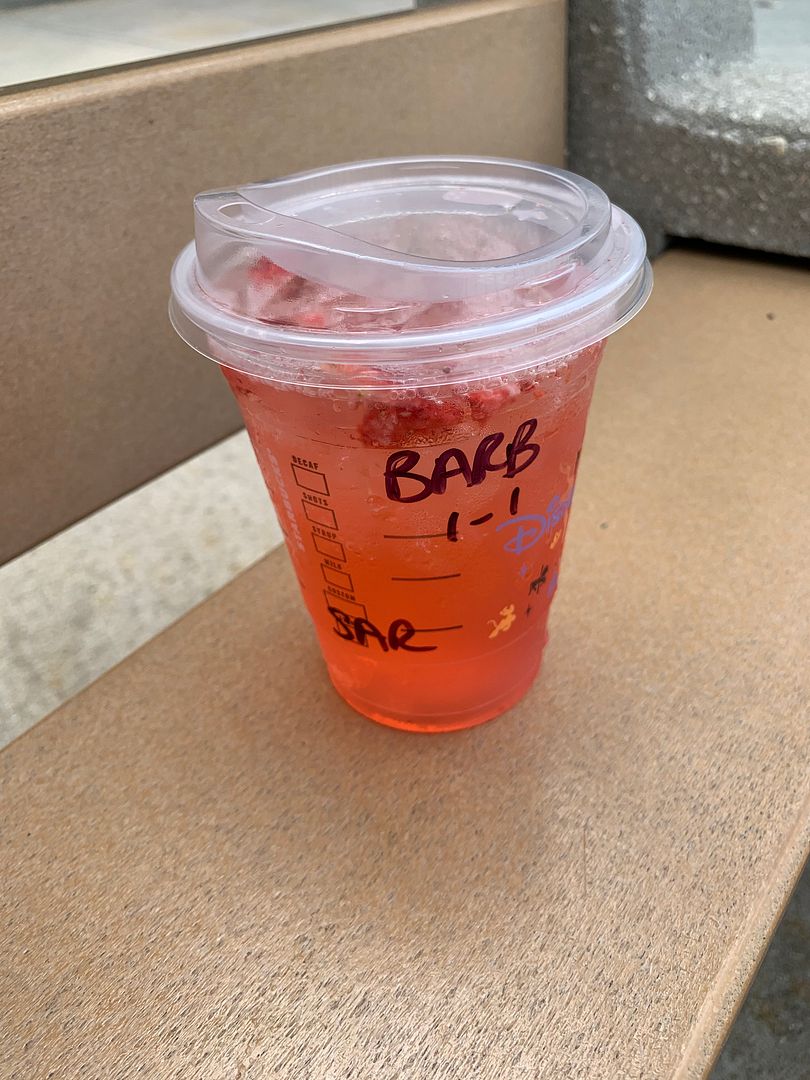 Strawberry Acai Refresher – $4.29
This was aptly named, as it was very light and refreshing.  I know there is water, sugar, and strawberries, along with a little green coffee bean and acai powder (which I couldn't really taste either of these) but not sure if anything else.  So although I failed here with my search for the "Disney" cream cheese danish, I did have a bit of success with my discovery of the Strawberry Acai Refresher.