For the 5th year in a row I was staying at the Boardwalk Resort for Halloween.  The resort's activities to celebrate the holiday seemed much the same in 2018 as they were in the previous 4 years.
First they again had the Castmember Pumpkin Decorating Contest…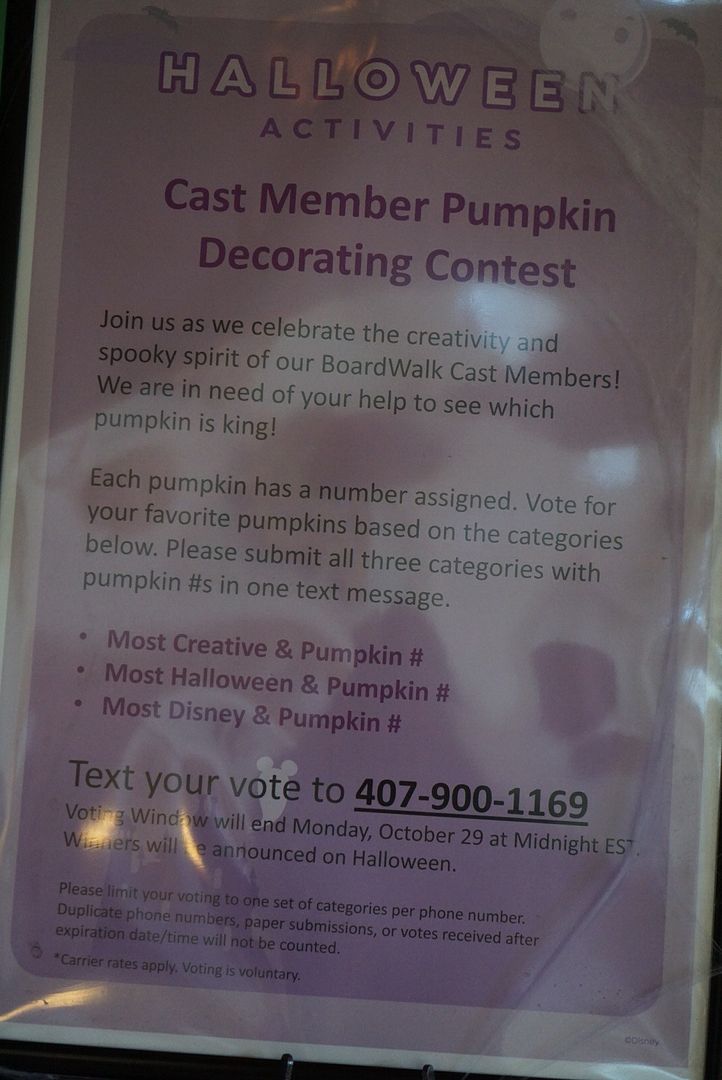 Here were some of this year's entries…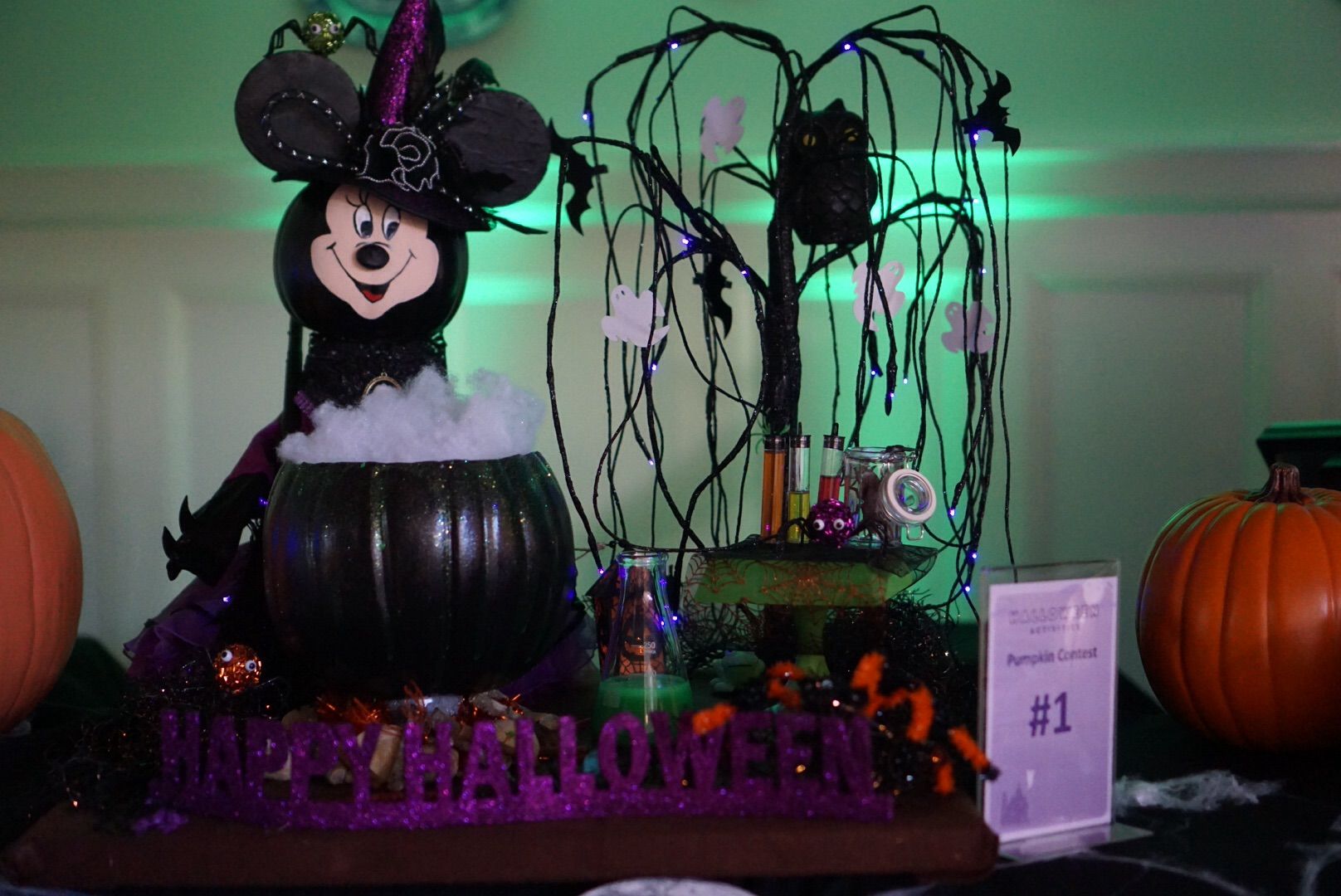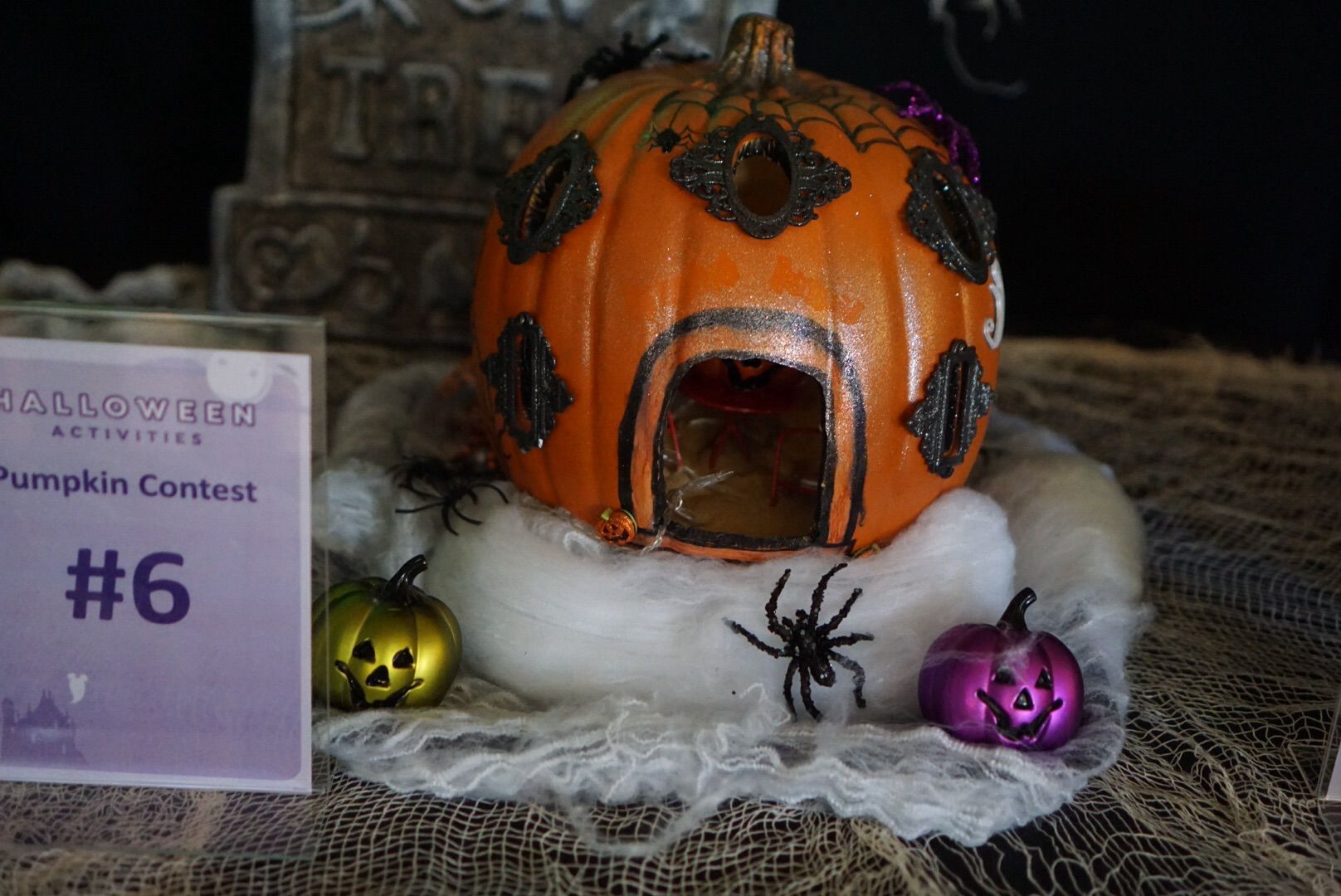 Sadly the number (and the quality) of the entries seems to be going down every year.  In 2014 they had over 30 pumpkins entered in the contest and most were very creative.
Halloween 2014 Castmember Pumpkin Decorating Contest
In addition to the Pumpkin Decorating Contest, the Boardwalk Resort again hosted a Halloween party (aka Fall Festival) on their lawn (Boardwalk side). which is also known as the Village Green.  When I walked by at about 2:00 in the afternoon they were beginning to set up for the party…
And by 3:30 the big plastic pumpkin was in place…
And the sign displayed on the boardwalk with a list of the night's activities…
While some of these activities were free, the ones marked with a $ require a fee.  Note that the Fall Festival/Halloween Party was open to the general public.  You did not have to be a guest of the Boardwalk Resort to attend/participate.
By 7:30 that evening when I returned to the Boardwalk from Epcot the party was in full force.  Everyone seemed to be enjoying the tunes played by the DJ…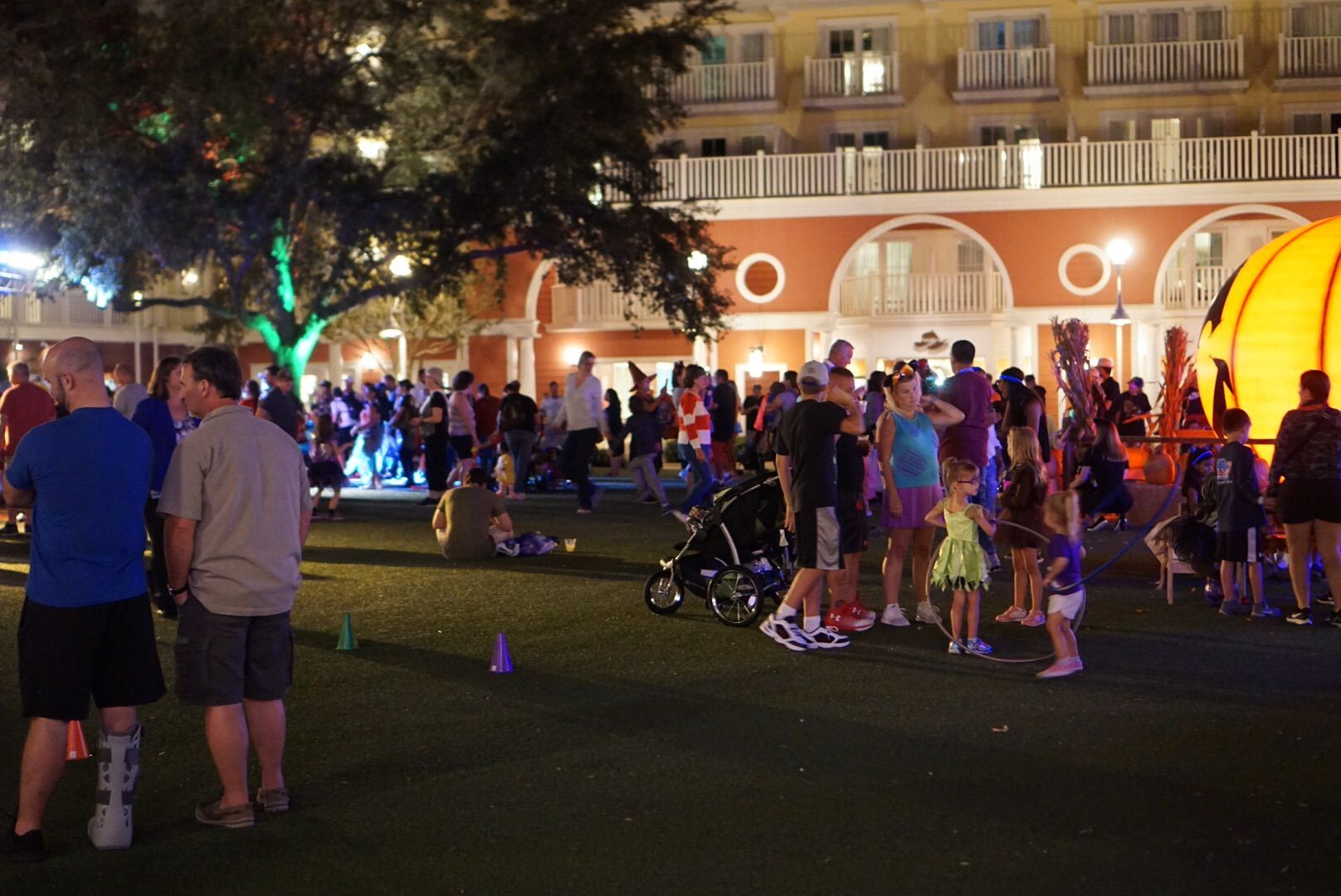 Though I only stopped long enough to take a few photos and listen to the song "Despacito" being played by the DJ, it looked like this event was well attended.
As of this writing, I'm sad to say that I won't be staying at the Boardwalk on my next annual Fall trip,  so will miss out on seeing the Halloween activities there this year.  For Halloween 2019 (barring any changes to my current plans) I'll be at the Contemporary Resort, so I'll be finding out what they have to offer for the holiday.