Until last year when I saw the Pumpkin Decorating Contest on display at the Yacht Club when having breakfast there, I thought only the Boardwalk cast members participated in this annual Halloween contest.
Since I knew that I wasn't going to make it over to the Boardwalk this Halloween, I was happy to see that the Contemporary's cast members also do this…and in a big way!  I was quite impressed with their work…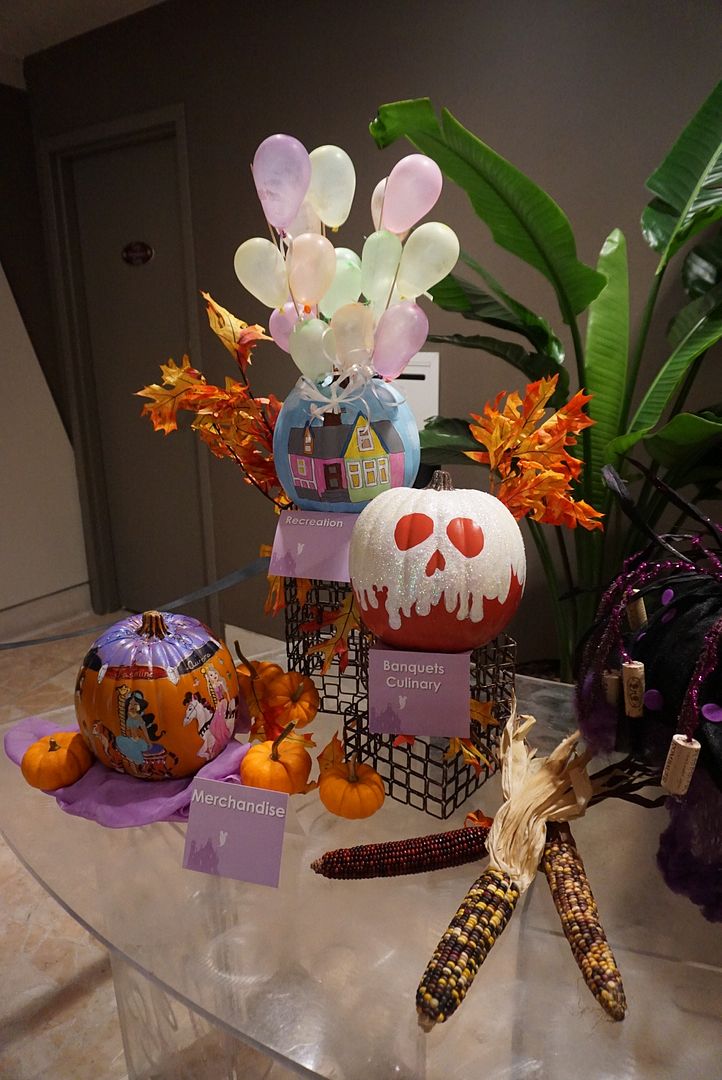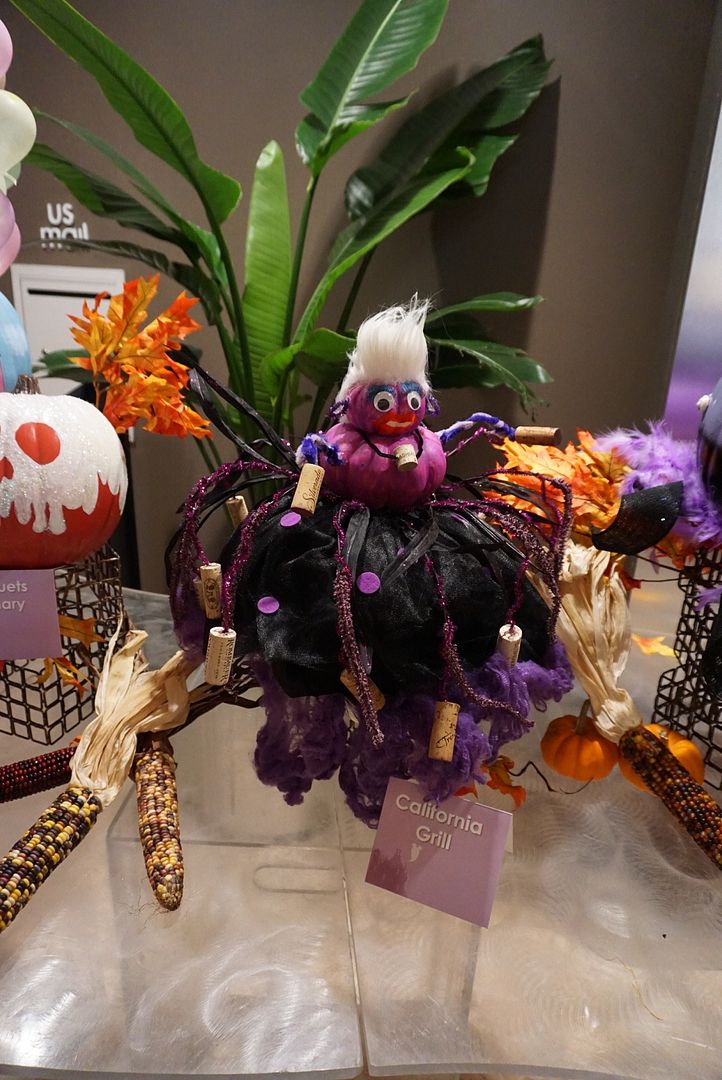 Notice the wine corks on Ursula's tentacles?  Pretty cool, California Grill cast members!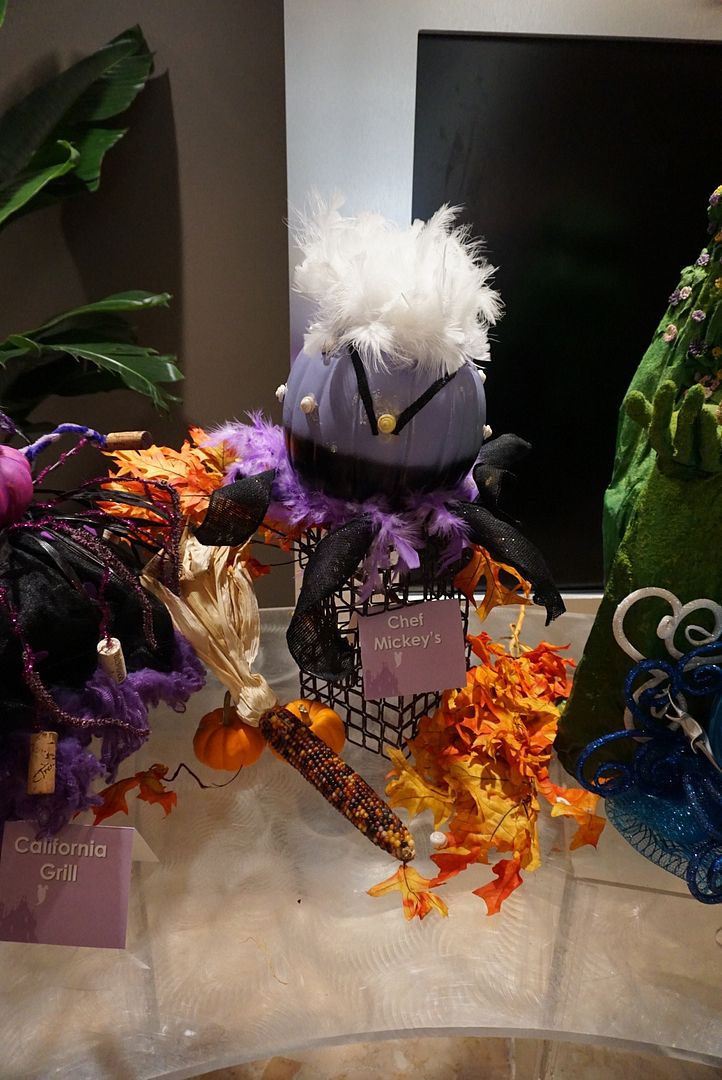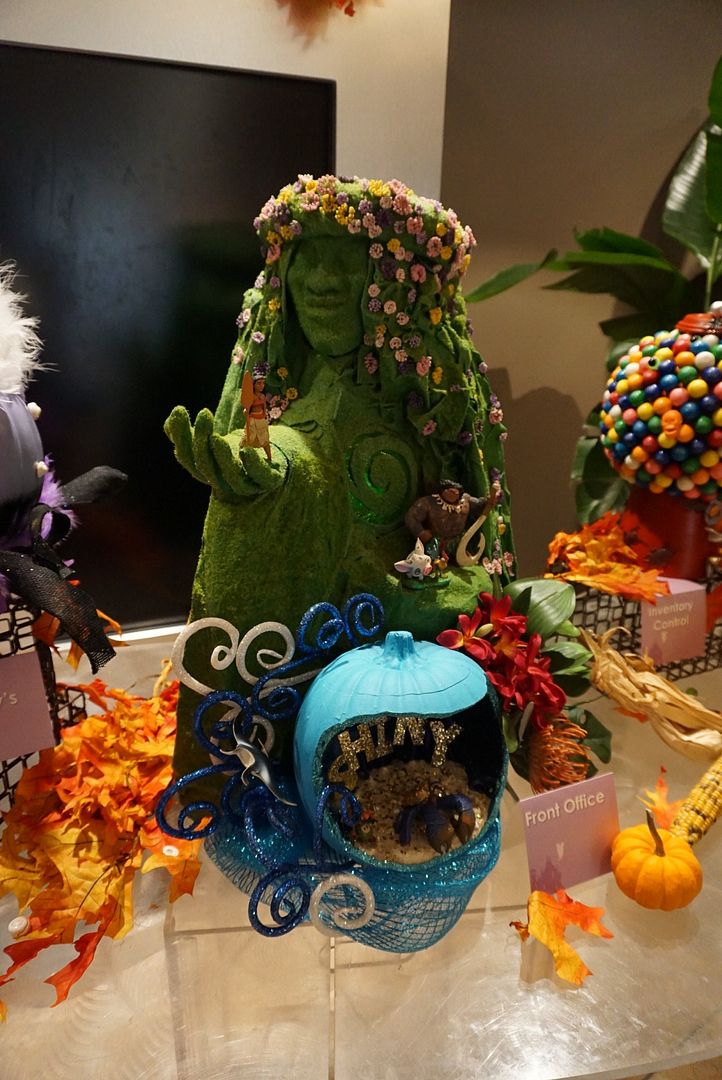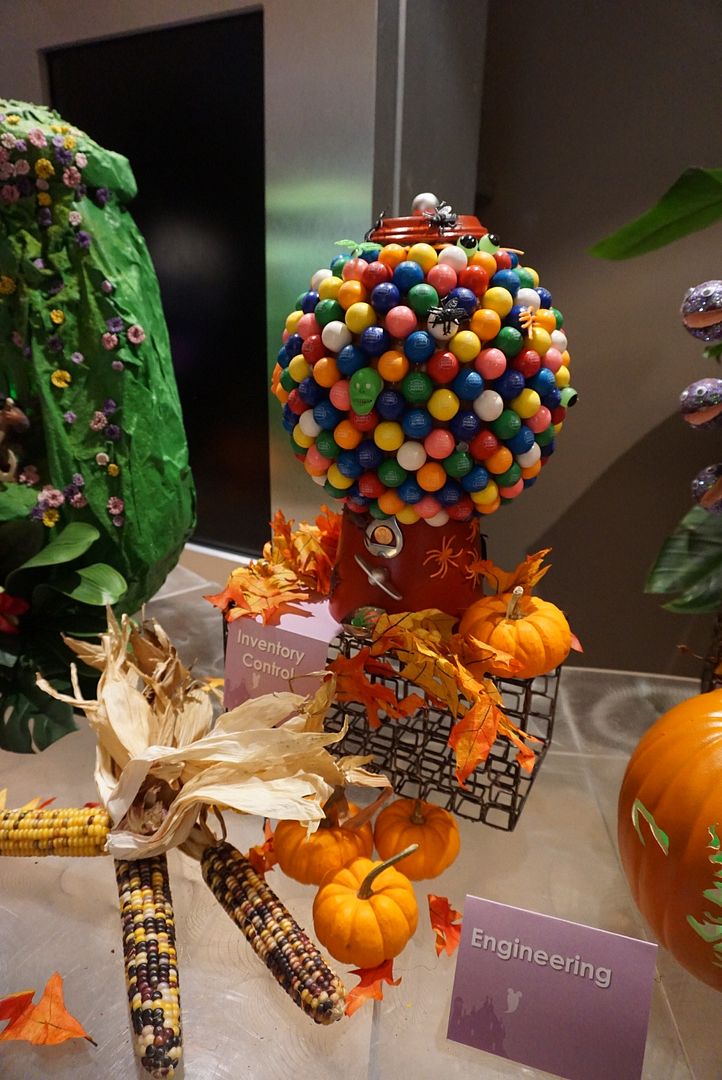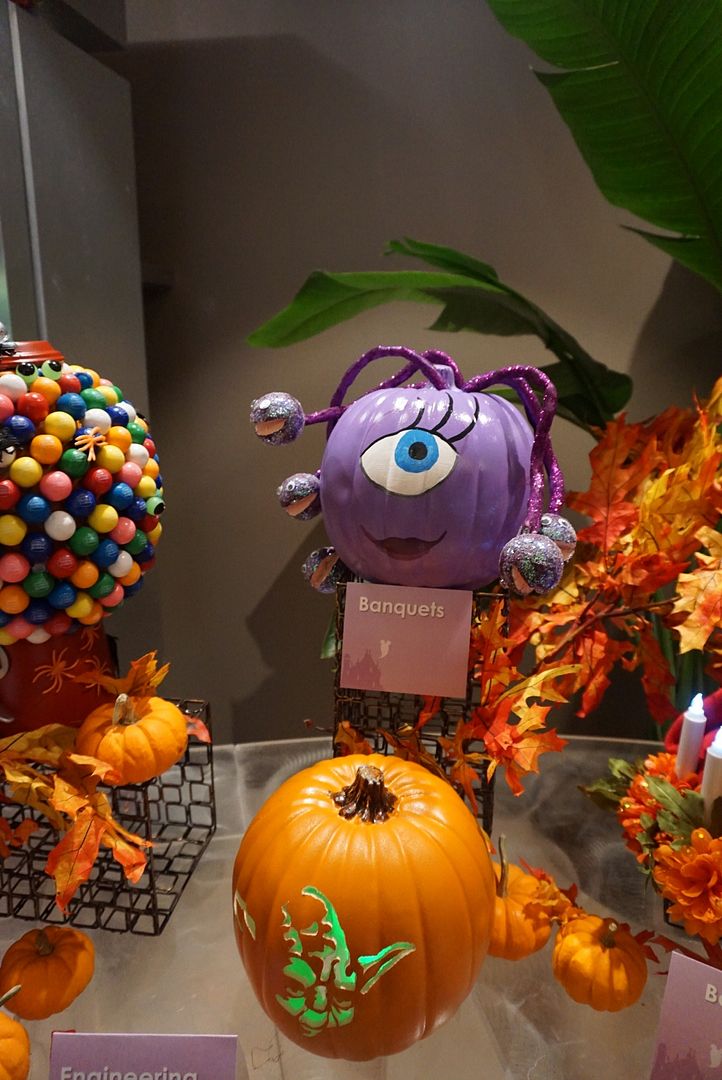 And my favorite, the Coco-themed pumpkin made by the cast members of the Contemporary's Bakery…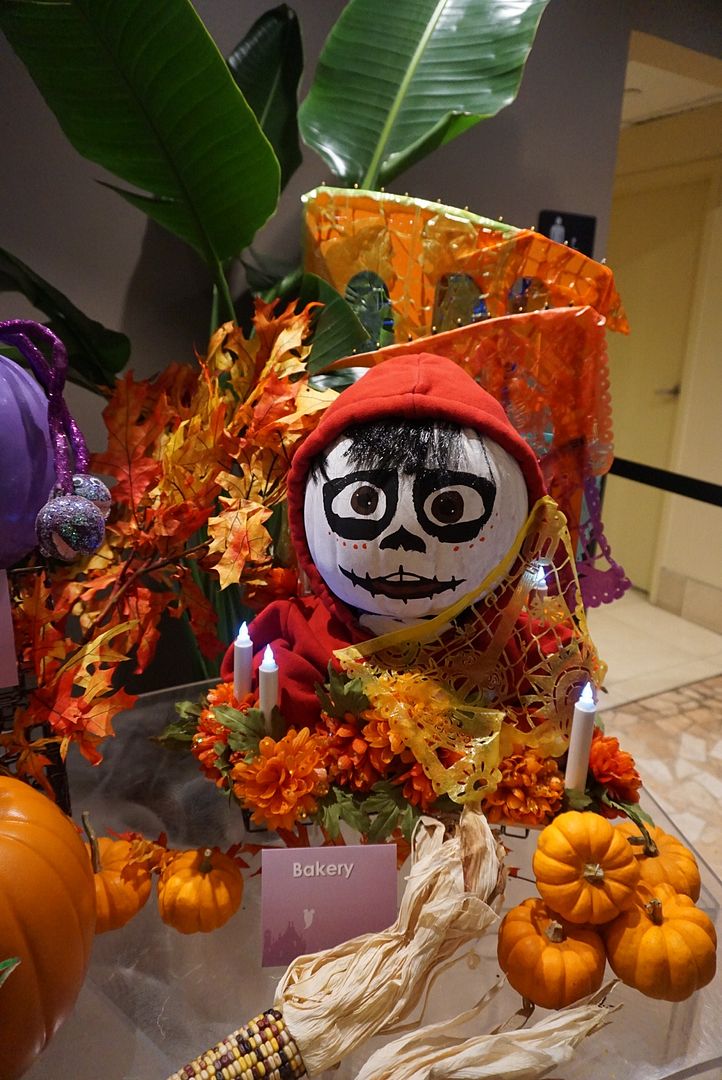 Not sure if all of the Disney Resorts do this (I don't remember seeing it at the Wilderness Lodge when we were in the lobby the night before) but of the 3 resorts I've seen (Boardwalk, Yacht Club, and Contemporary) this display was probably my favorite.  Well done, Contemporary Cast Members!