Though we were there specifically for breakfast pastries to have for breakfast the next morning, we still took a look at the desserts in their display case.
There were Cheesecake Brownies and Key Lime Tarts…
Peanut Butter Cakes and No-Sugar-Added Panna Cotta…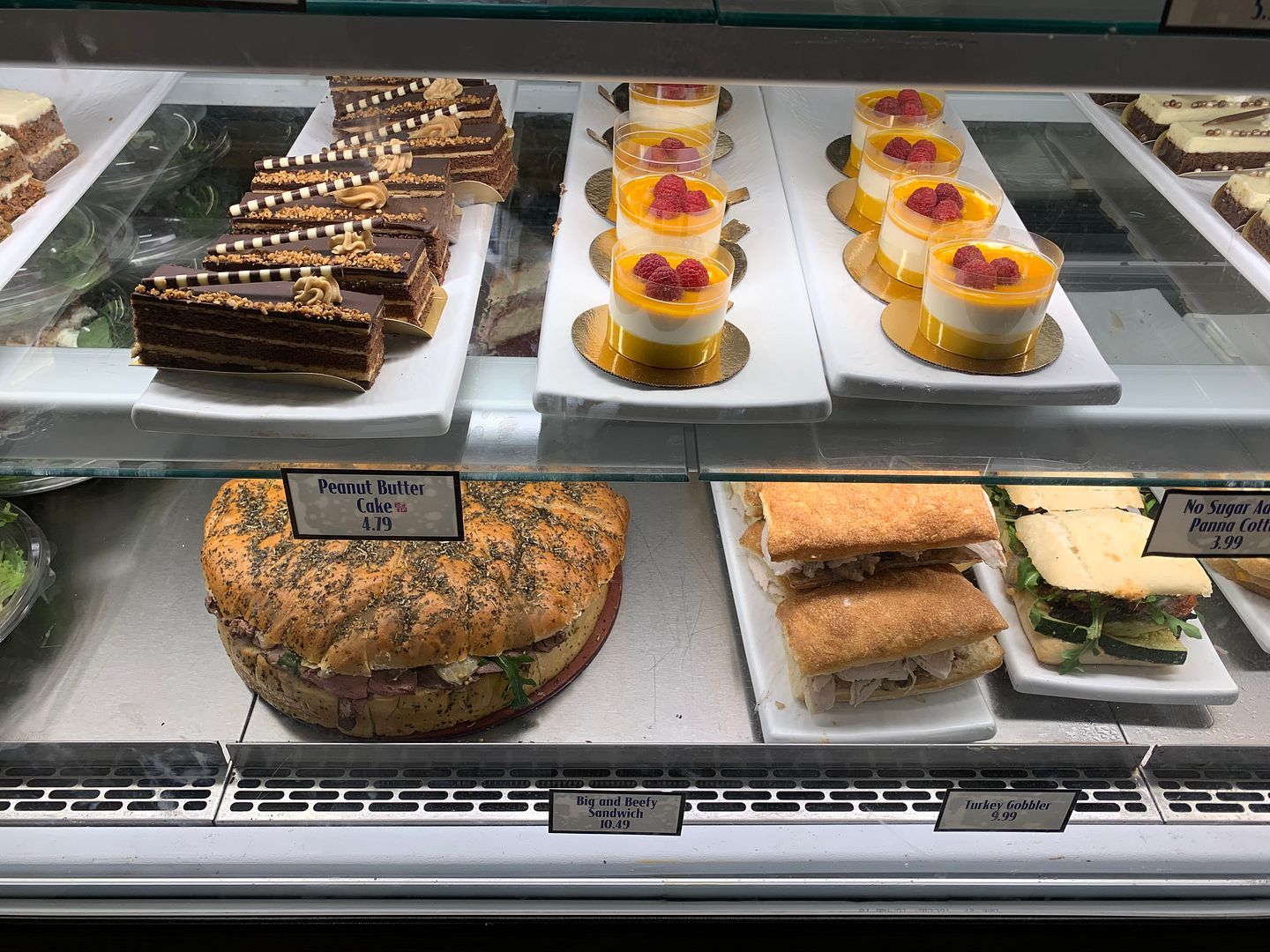 Fruit Tarts and Carrot Cakes…
And then there were the cupcakes!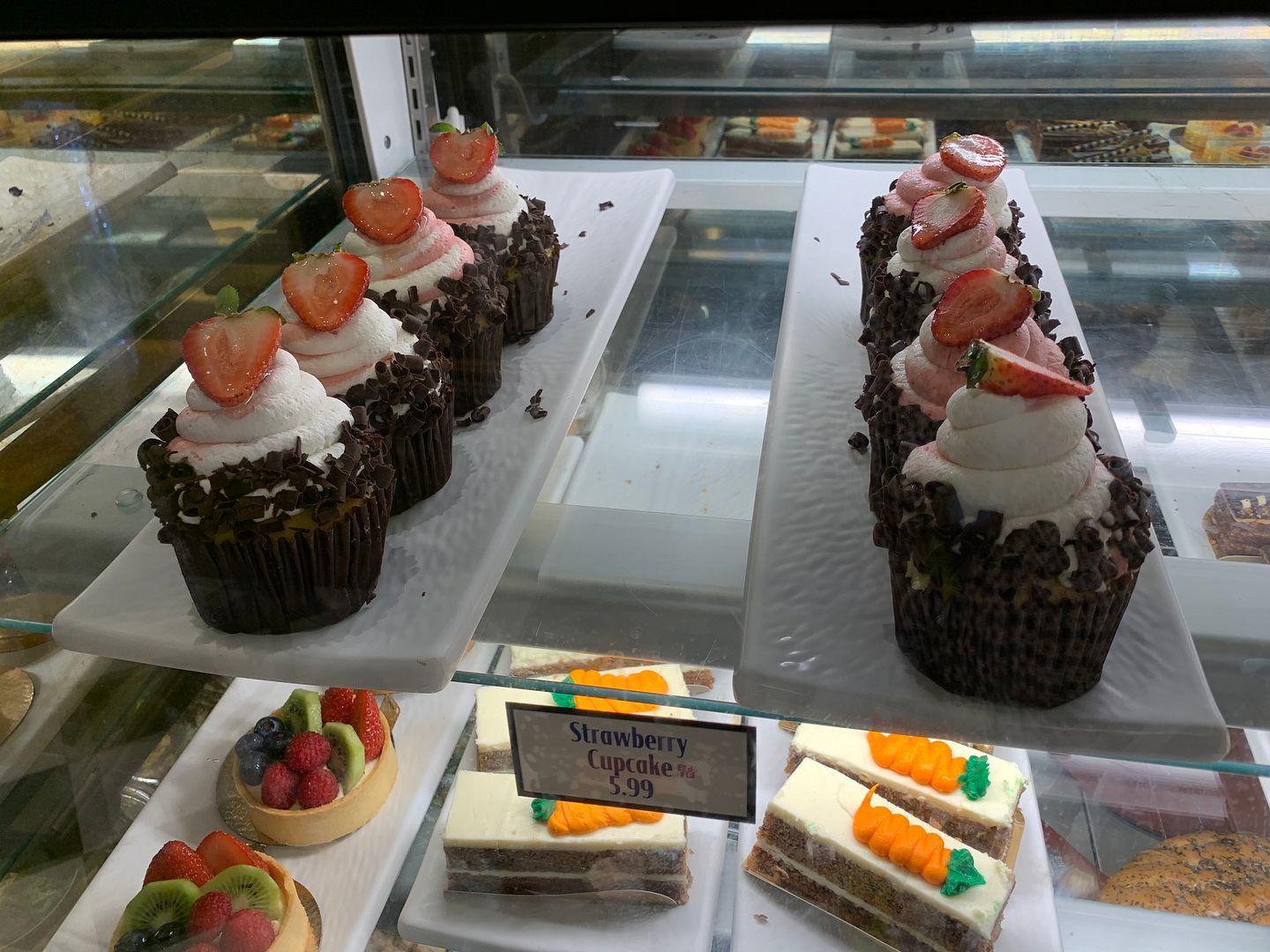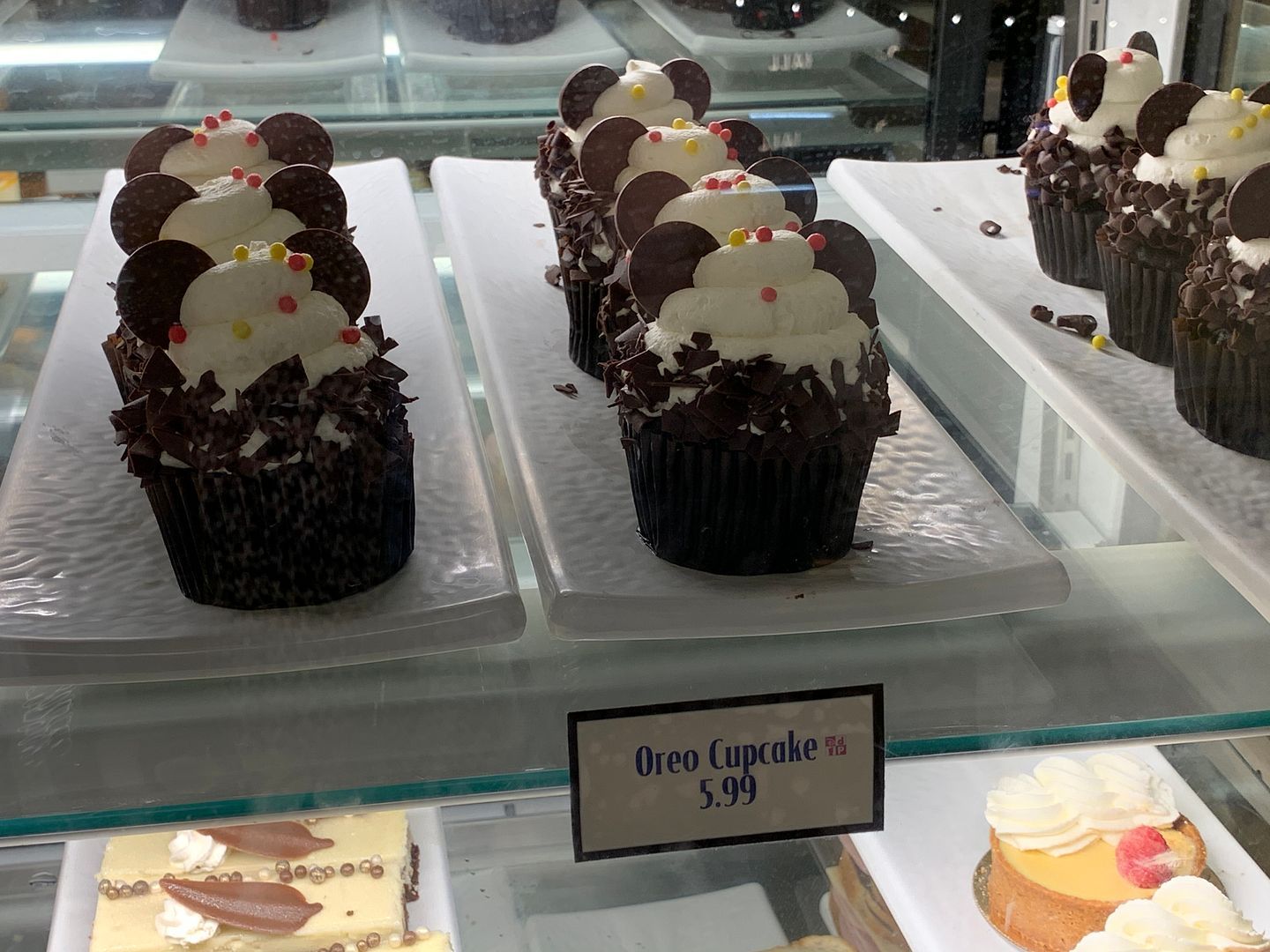 Although all of these desserts were available for a snack credit and we still had 5 to use, we decided to stick with our plan to get breakfast pastries for the morning and getting our dessert elsewhere at the Boardwalk.
So here is what we chose, starting with Andrew's pick…
Chocolate Chip Muffin – $3.49
And my choice…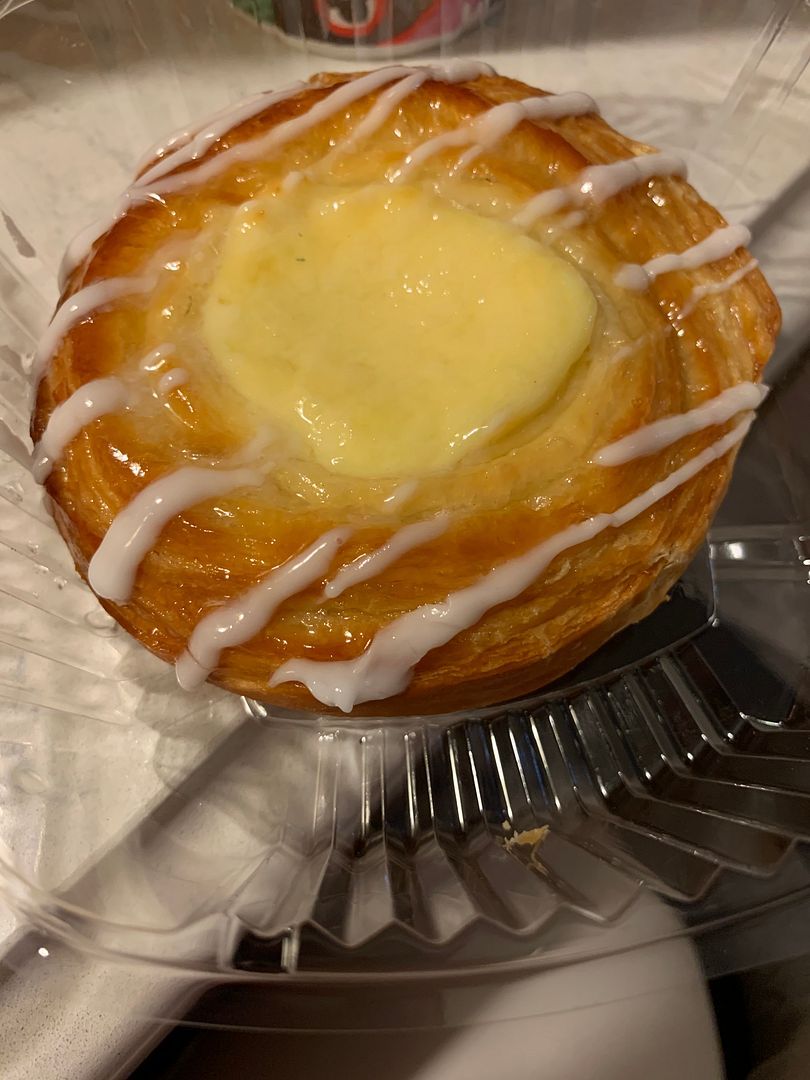 Cream Cheese Danish – $3.79
Andrew also spotted a Powerade ($5.00) that he wanted so we ended up using 3 snack credits here with an average value of only $4.00 each. So if you are trying to maximize the value received for your DDP credits then using them on breakfast pastries is not the way to do it. But with 5 snack credits left and only a few remaining hours to use them, we decided to go with safe and practical rather than trying to maximize value. We knew we would need a quick breakfast before our early morning Epcot tour the next day and the muffin and danish filled that need perfectly. We had had these before from the Boardwalk Bakery and enjoyed them and this time they were again good. So in the end we had no regrets regarding the use of some of our last snack credits of the trip on breakfast pastries from the Boardwalk Bakery.
3 Disney Dining Plan Snack Credits Used – $13.08 (including tax)