There had been an "entree" that I'd wanted to try from the Sleepy Hollow Breakfast menu (available only until 11:00 each day) for quite some time.
I had just never seem to find myself in the right place at the right time and also hungry, lol.  But today was the day that I was finally able to cross this off my Wish List…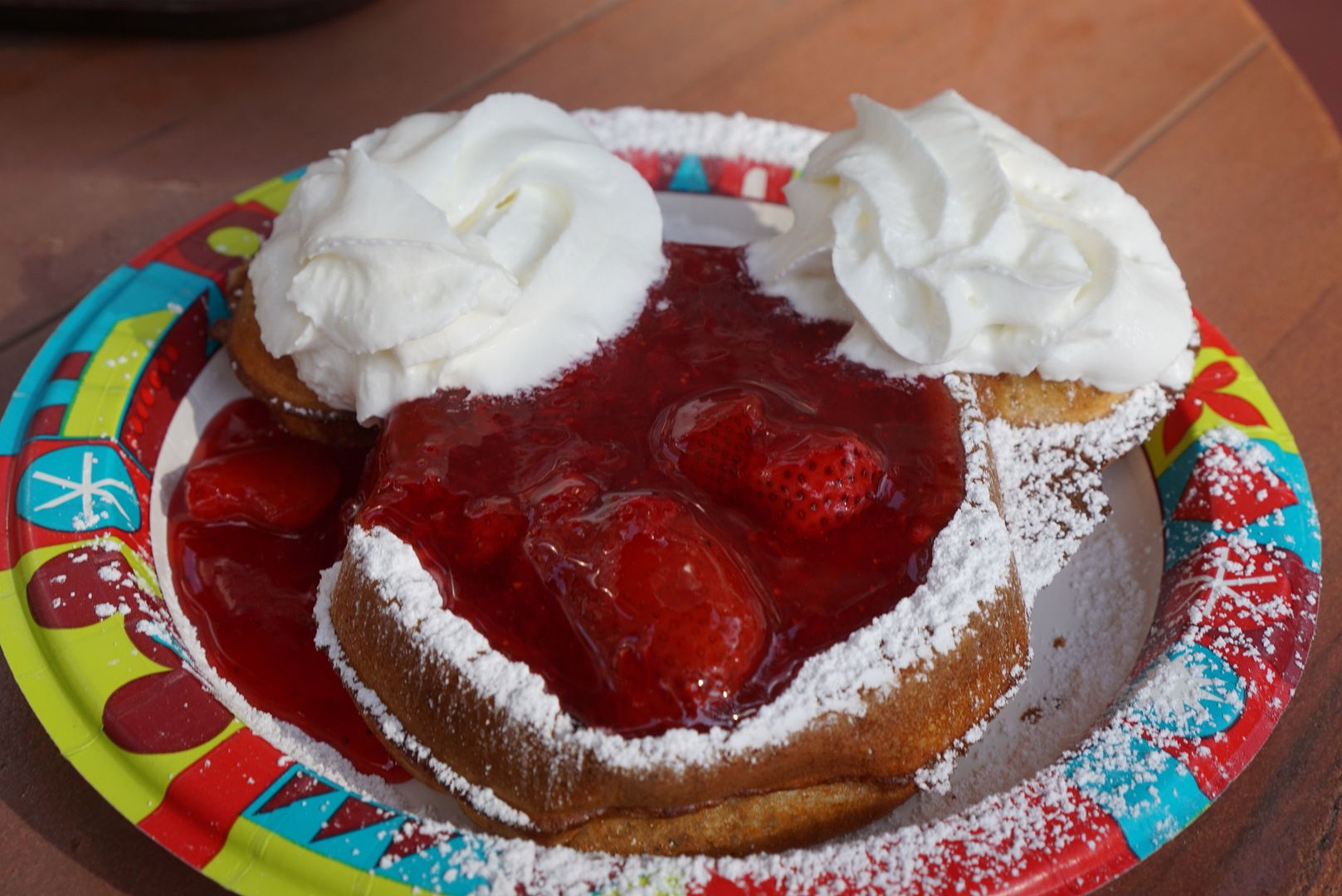 Mickey-shaped Waffle topped with Strawberries and Powdered Sugar – $6.79
Sadly, I was disappointed with this though. I was expecting fresh strawberries but instead this strawberry topping looked and tasted like the Strawberry Pie Filling that you get in a can. The abundance of filling made the waffle get soggy very quickly, so the best part of this were Mickey's two whipped cream-topped ears. Thankfully they had managed to escape most of the heavy strawberry pie filling.
So next time I'll definitely be getting my Mickey waffle here without the strawberry topping. Or perhaps I'll get the Fresh Fruit Waffle sandwich, which is something I've had and enjoyed before but it's been several years. With the words "Fresh Fruit" still in its description, perhaps that might be the way to go here if you prefer fresh strawberries (it also includes bananas and blueberries). Here's a recent photo of this that I found on TripAdvisor…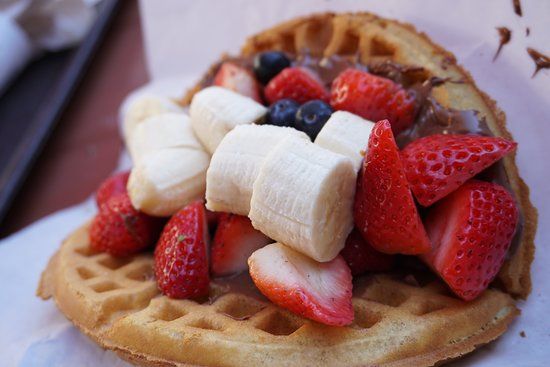 That does look really good, doesn't it?