With our plan to remain at Animal Kingdom to watch the night show, Rivers of Light, we narrowed our options for using our remaining 2 QS Disney Dining credits to the Quick Service restaurants located within the park.  Since we had had our lunch at Flame Tree, the other good choice for using our DDP credits (for both value and food quality) would have been Satuli Canteen.  If we had gone there I probably would have gotten their Combination Grilled Beef & Chicken Bowl and Dreamwalker Sangria cocktail for a total value of $27.64 (including tax) for my DDP QS credit.  But I had had the Combination Bowl before, so really wanted to try something different.  That's when I remembered reading about a new hybrid quick service/table service dinner experience that was being offered at Restaurantosaurus which served gourmet burgers and build-your-own sundaes.  And the good news is that we could use our QS DDP credits for this new dining experience.
So here is how Disney describes this meal on their website…
The cost of this meal is $22.99 plus tax and includes a non-alcoholic beverage of your choice.  However when using a DDP credit, you can also get a second beverage, one with alcohol if you'd like.  This is what we did, which added another $13.00 plus tax to the value received for our DDP credit.  The total for our meals (if paying for them out of pocket) would have been $36.84 each (including tax), so an excellent value on the Dining Plan, especially if the food is good.  So how was the food?  Well, to answer that question, let's start at the beginning of this dining experience.
I had made our reservation early that morning and had made it for the earliest available time, which was 4:35.  This was just 5 minutes after the 4:30 start time listed for this meal on their sign advertising this new dining experience…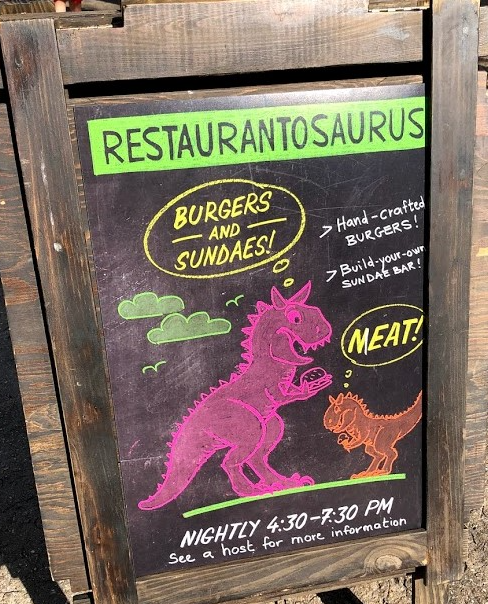 We arrived right at 4:35 at the dedicated Check-in desk, located on the left side of the room where the regular order desks/cash registers for Restaurantosaurus are located…
We were then assigned a table number and given menus to help in the ordering process, which was done at a dedicated order desk.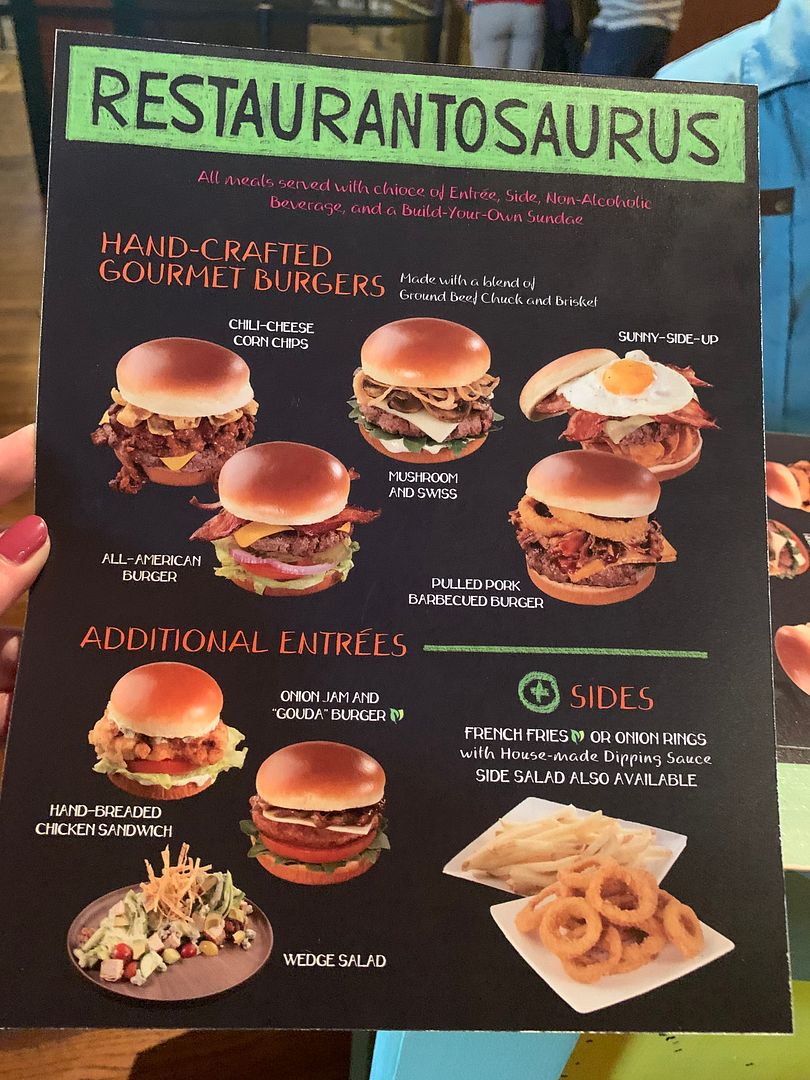 There were 5 different burger choices: Burger topped with chili, cheese, and corn chips; the All-American Burger (which I think is just a Bacon Cheeseburger with lettuce, tomato, and onion; Burger topped with sauteed mushrooms and Swiss cheese; Burger topped with pulled pork, barbecue sauce, cheese, and fried onion rings; and a breakfast-style Burger topped with cheese, bacon, and a fried egg (cooked sunny-side up).  Note that the burgers on this menu were developed by the team at Disney Springs' D-Luxe Burger and are all made with a blend of ground beef chuck and brisket.
FYI: In the description of this meal on the Disney website it says, "Choose from 6 hand-crafted burgers, a chicken sandwich, veggie burger and salad."  However there are only 5 (meat) burgers listed on both the menu we were given and the current menu on the website.  So either they've added another burger option but forgot to update the website menu or whoever wrote that description can't count???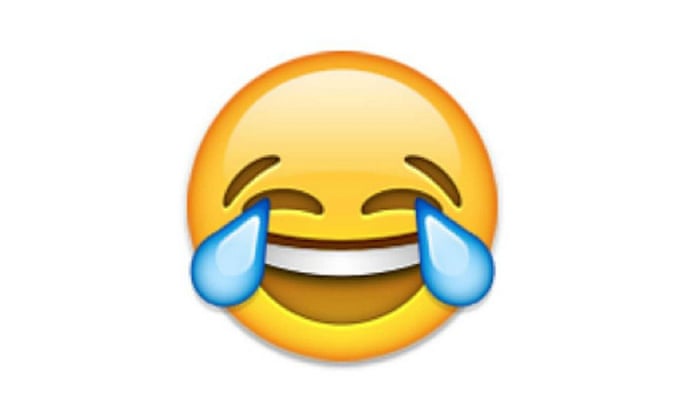 Anyway, other options include a Hand-breaded Chicken Sandwich topped with Green Goddess dressing, lettuce, and tomato; a plant-based Burger topped with gouda cheese, onion jam, and arugula; and a Wedge Salad.  The Cobb salad entree on their regular menu includes fresh greens, grilled chicken, blue cheese, cucumbers, tomatoes, hard-boiled egg, Nueske's bacon, and Green Goddess dressing, so I'm guessing the salad on the Burgers & Sundaes menu has similar ingredients but with iceburg lettuce served in wedge form.
Here's a photo which shows the available Kids' options here…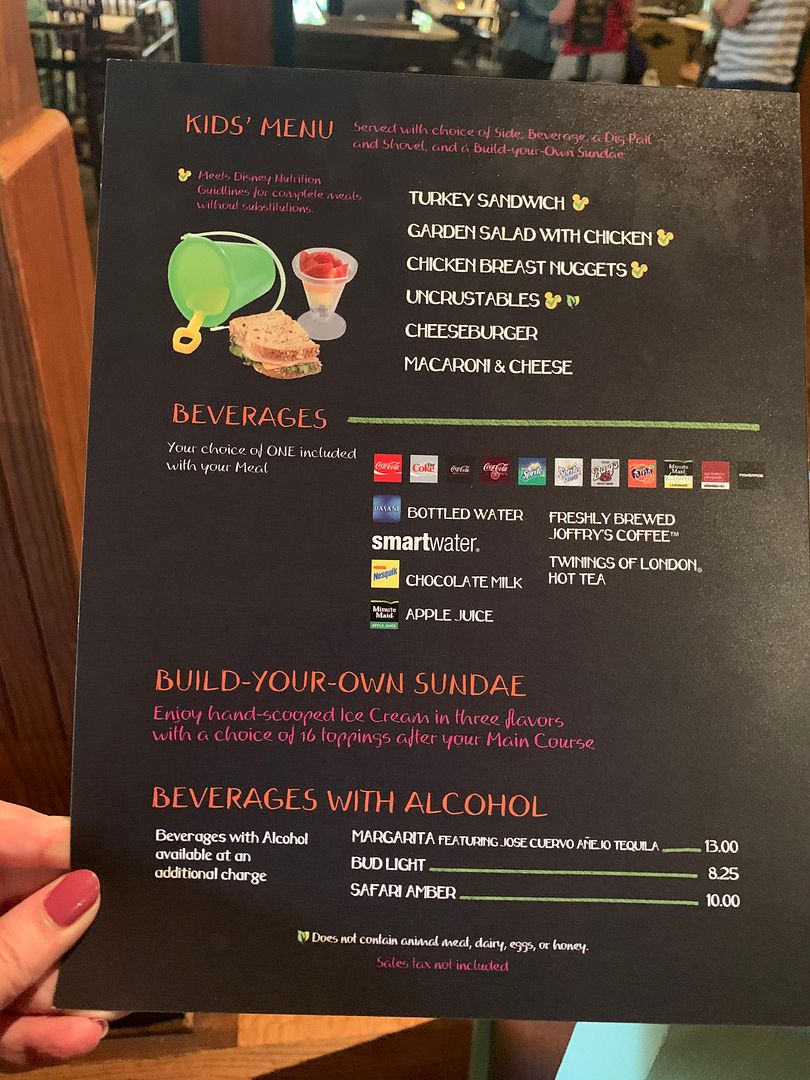 All of the entrees (both Adult and Kids) come with your choice of side.  The options include french fries, onion rings, a combination of those two, or a side salad.  I think you can also request a fruit cup, as it is listed on the Allergy-Friendly Menu as an available option for your side.
And speaking of food allergies, note that any of the burgers here can be made with a gluten-free bun for those with a gluten allergy or sensitivity.  Though Andrew and I do not have any food allergies, we do have family members with allergies.  So I thought I would include photos in this review of their Allergy-Friendly Menus that I found online…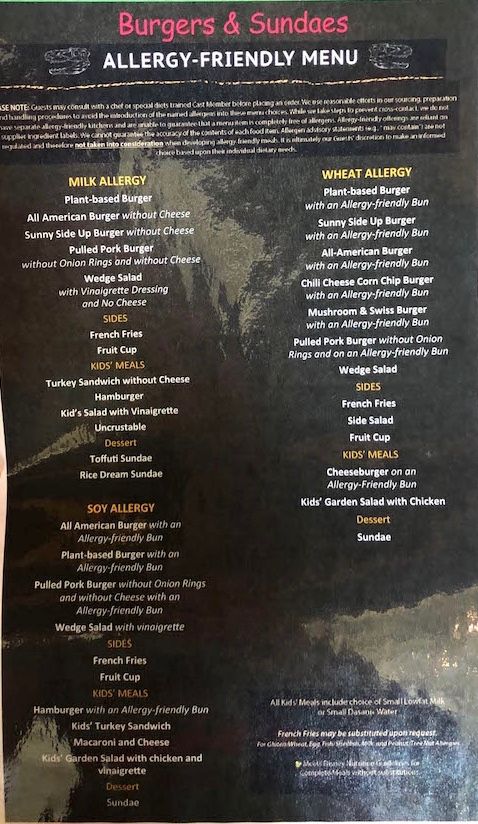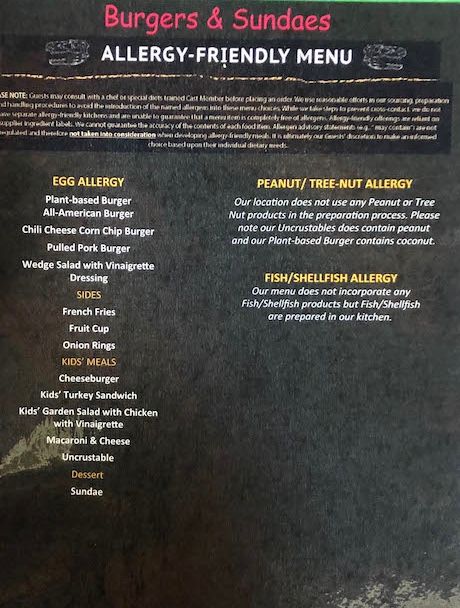 So after placing our order we were led to our assigned table to wait for our food.  Our table was located in the dining room on the left side of the restaurant, which was reserved for the Burgers & Sundaes diners.  My photos of the dining room area came out pretty dark so I've borrowed one that I found online to give you an idea of what it looks like…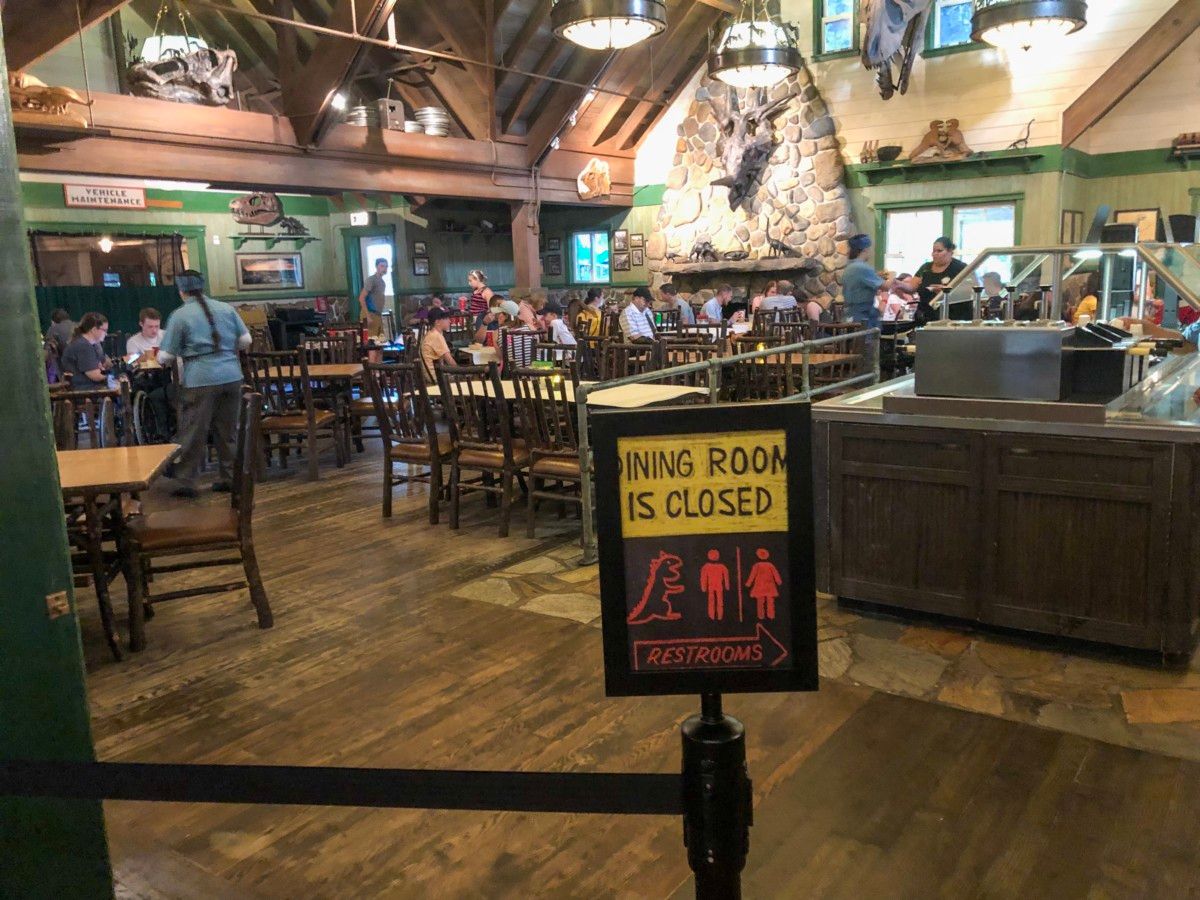 For this dinner, the tables are covered with white butcher paper and there is an aluminum pail sitting on each one…
In our pail there was a dinosaur stencil and some crayons…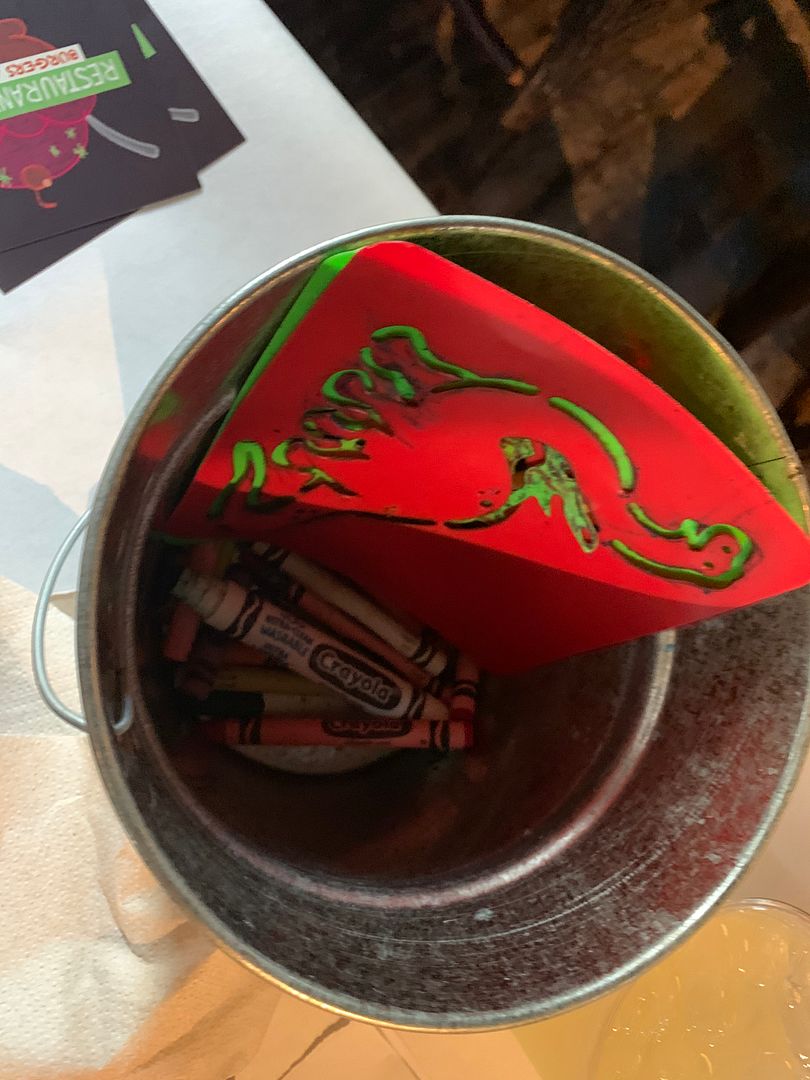 We were encouraged to draw on the white paper which covered our table.
But first we wanted to visit the self-serve Beverage station to get the beverage which was included with our meal.   There were several options available at the two identical soda fountains.  Here is a photo of one of those…
Other options here included Hot Chocolate, Joffrey's Coffee (both regular and decaf), and Gold Peak Iced Tea…
Notice that the hot and cold beverage cups are out so this is completely a self-serve station.  You can use that information however you choose.  The other beverage options listed on the menu though (Dasani bottled water, Smartwater, Nesquick Chocolate Milk, and Minute Maid Apple Juice) would probably need to be requested when you place your order.
We both decided on Hot Chocolate because, though it was hot outside, it was FREEZING in this dining room.
We also made a stop at the Condiment/Dipping Sauce station before returning to our table.  Again this is a borrowed photo because mine turned out dark…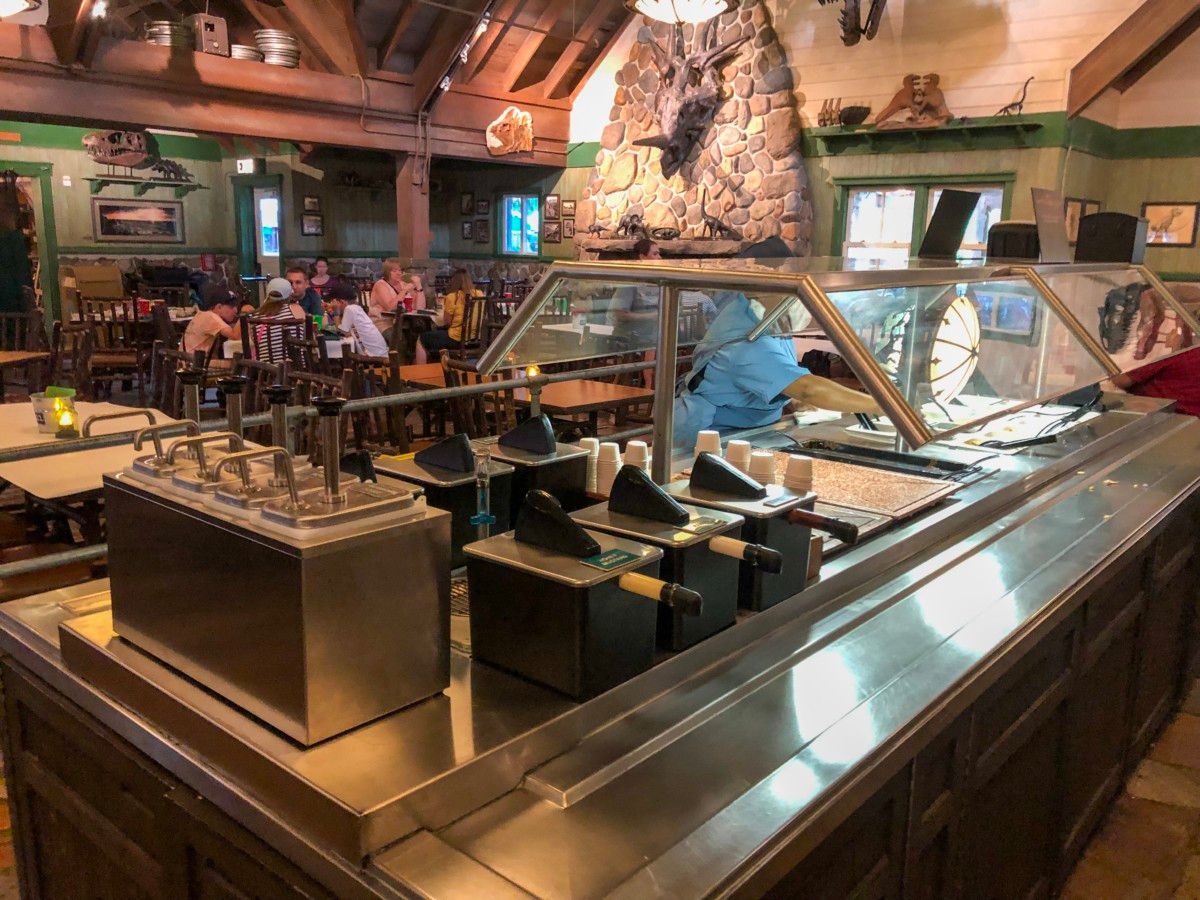 They had 4 house-made sauces: a Mayo-Ketchup combo, Horseradish sauce, Buffalo Ranch sauce, and a BBQ-Mustard combo…
Or for those who prefer the basic condiments of Ketchup, Mustard and Mayo, they too were available here…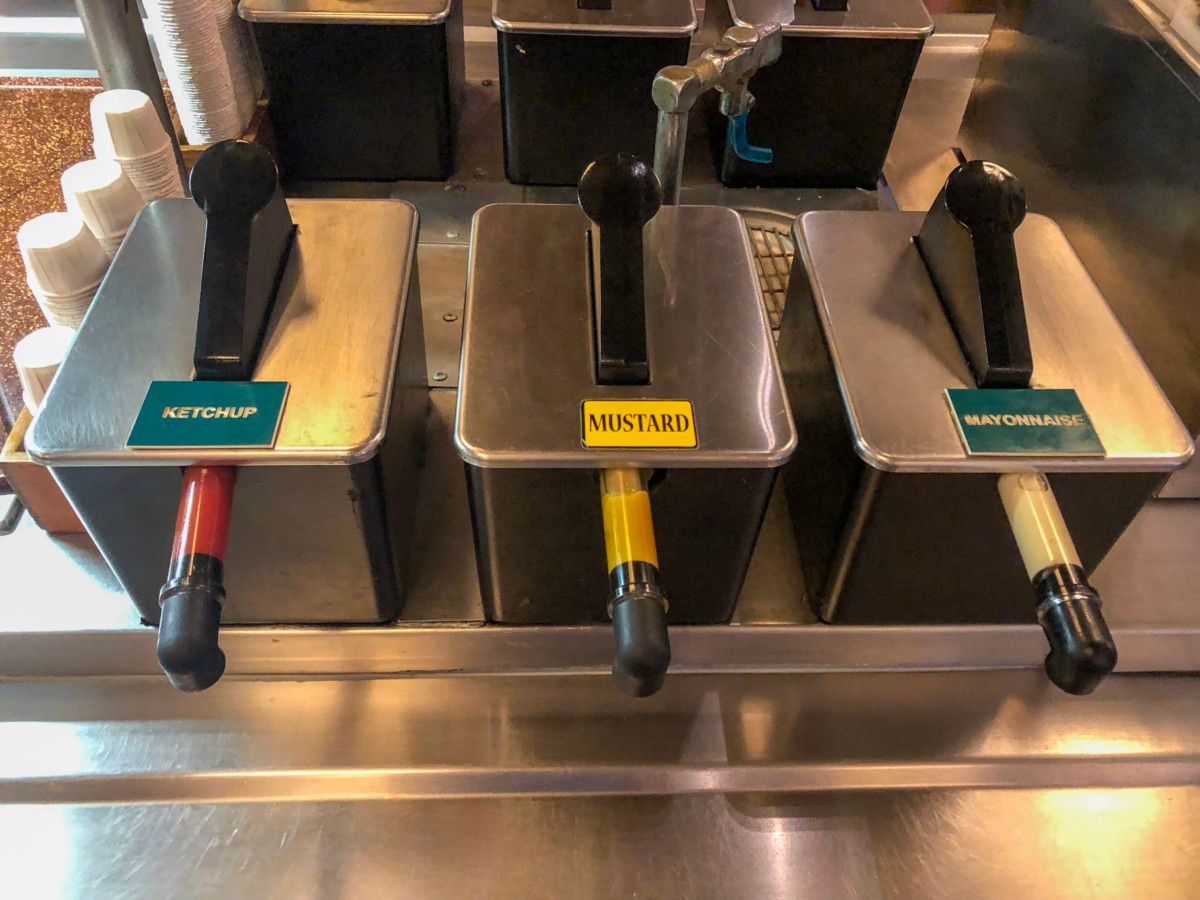 The condiments/dipping sauces we chose and shared were the Ketchup Mayo and BBQ Mustard plus ketchup and mayo…
My favorite was the ketchup-mayo combo sauce, but I also liked the BBQ mustard sauce.  This came as a surprise, as I generally don't like mustard-base sauces.
So anyway, here is a photo of our table before the arrival of our entrees…
Note that we were given cloth napkins which held a set of silverware…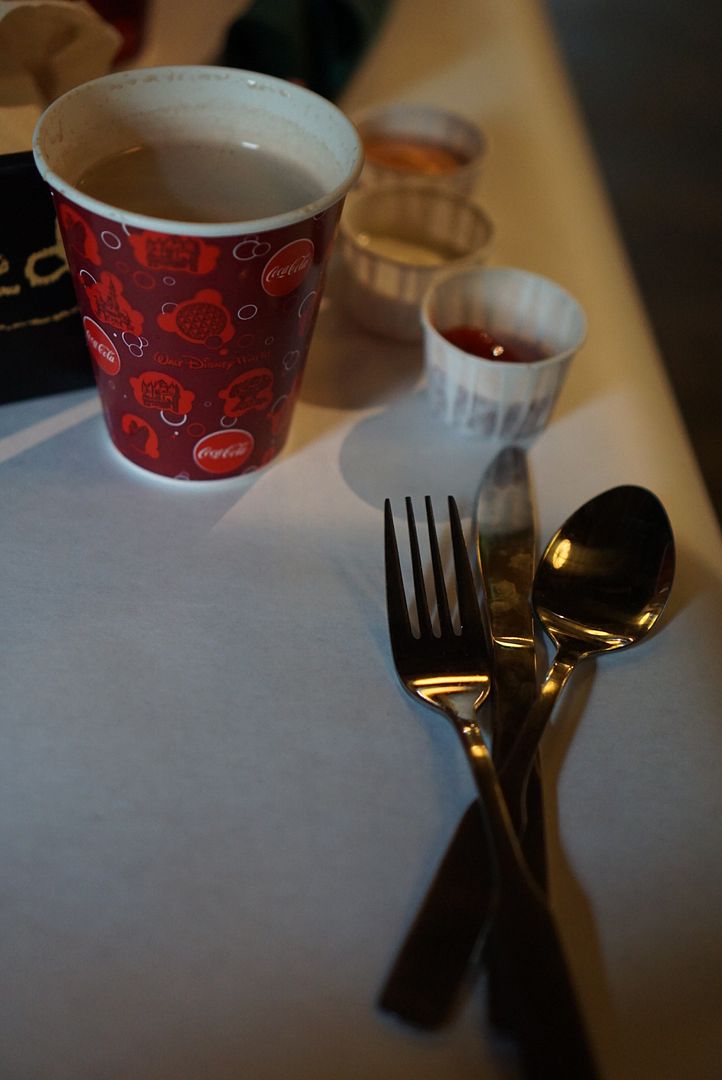 So these were upgrades over the disposable paper napkins and plastic utensils that you typically get at a quick service (fast food-type) restaurant.
In addition to our hot chocolates, we also both got a Margarita since the option of getting an alcoholic beverage is included when using the Disney Dining Plan.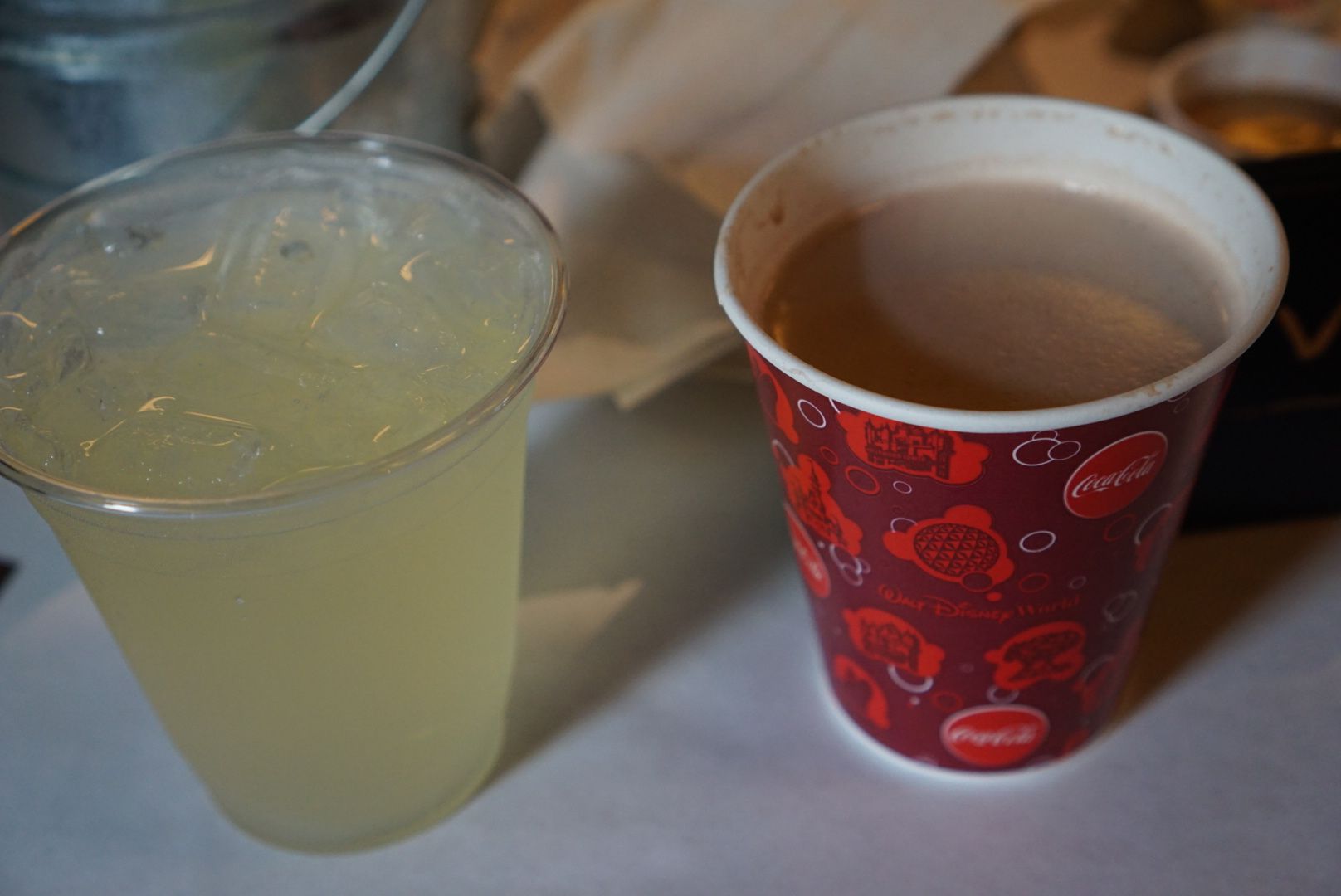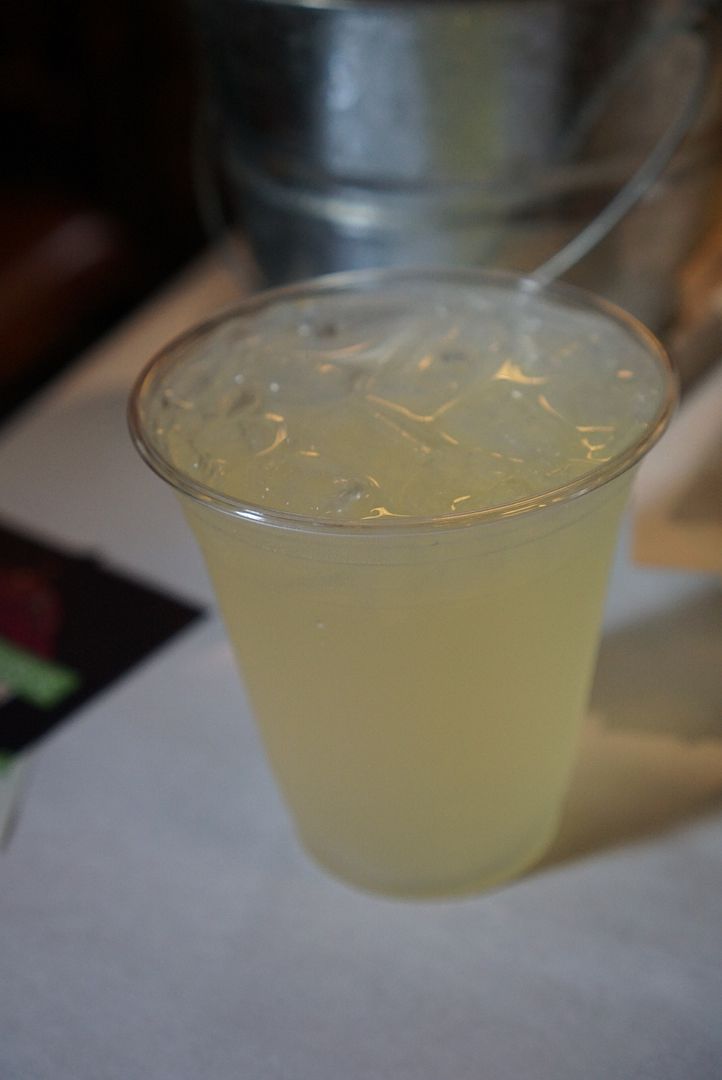 Margarita featuring Jose Cuervo Anejo Tequila – $13.00
This was the classic version made with tequila, lime juice and triple sec and served on the rocks.  Note that this margarita is also offered on the regular menu at Restaurantosaurus.  The other two alcoholic beverage options offered here are Safari Amber (a red lager) and Bud Light.  Since neither of us like beer, that left just the margarita for our included alcoholic beverage with the Disney Dining Plan.  But luckily we both like margaritas.  However, though our margaritas were good, we drank mostly hot chocolate during our meal because we were so cold.  We were able to take our margaritas with us though and later enjoyed them while sitting outside.
Another thing on our table in the above photo were the tickets we were given when we were seated…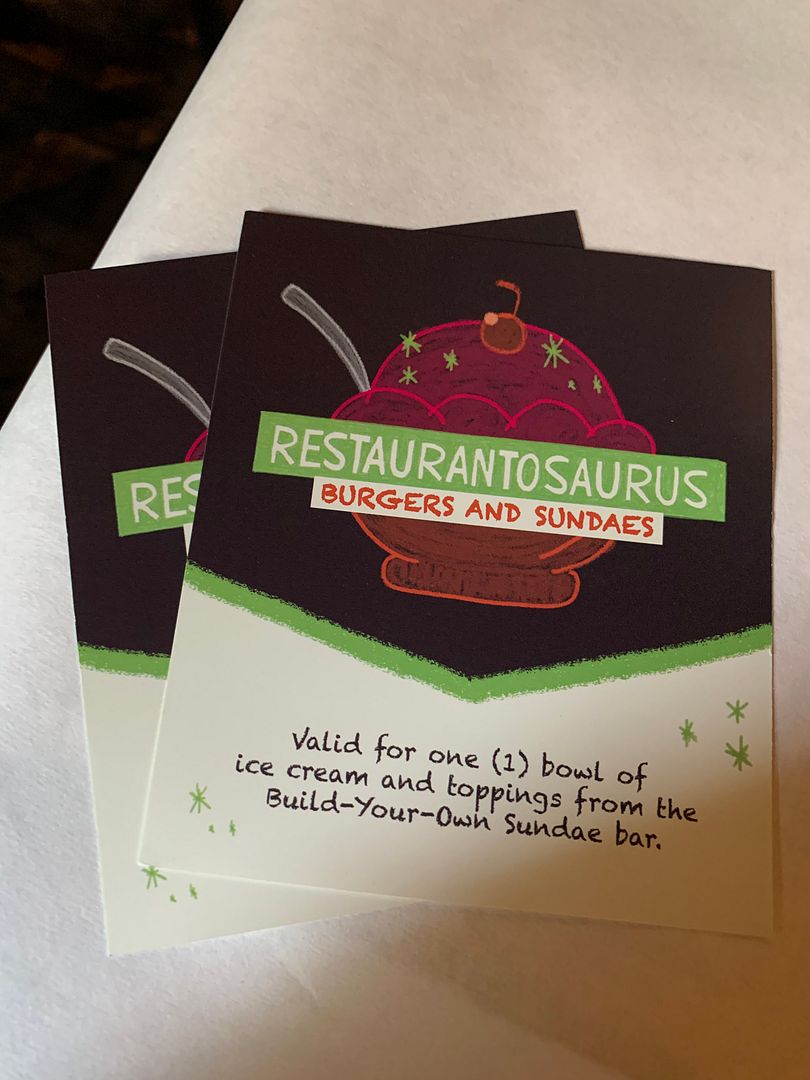 Although we were hungry, the idea of eating cold ice cream was not very appealing to us at this point.  But maybe after our entrees were eaten we would be ready for something cold??
And speaking of our entrees, you may recall that we checked in at 4:35.  The check in, order  and seating process plus getting our own drinks and condiments took about 15 minutes all together, as I took the photo of our table at 4:50.  It was another 20 minutes though before our entrees were brought to our table.  This wouldn't have been a big deal except that (as I previously said) we were FREEZING and were really in need of body heat-producing sustenance.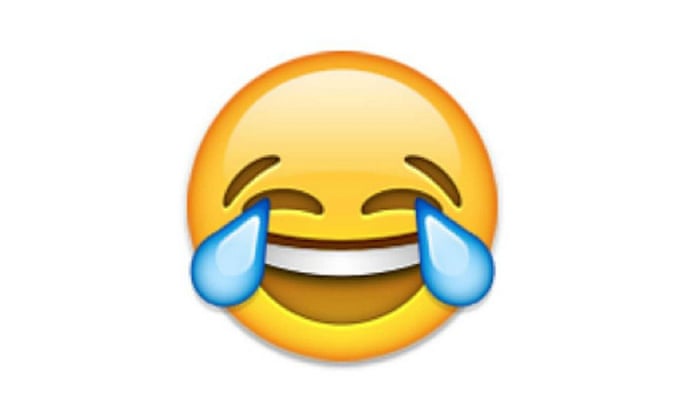 While we were waiting, food was delivered (on carts) to diners at tables around us…
Notice the Kids' meals come in cute plastic pails.
This tray with two entrees looked promising but it ended up being delivered to the table next to us…
Finally at about 5:10 our entrees arrived! Let's begin with Andrew's choices…
And a closer look…
He went with the Sunny-side Up Burger and Onion Rings for his side.  The burger was topped with a slice of Swiss cheese, 2 large slices of crispy bacon and a fried egg cooked sunny-side up.  It was a bit of a struggle to keep the soft yolk of the egg intact and on his burger long enough to take photos.  But other than this minor problem, he really enjoyed his burger.  The onion rings, which we shared, were thick and crispy and very good.
As for me, my choices were the Mushroom & Swiss Burger and French Fries…
And a closer look at my burger…
First of all, this was a pretty large patty of meat.  I would say it was definitely more than 1/3 of a pound but maybe a little less than a 1/2 pound burger.  As I said previously, the burgers are made from a blend of ground beef chuck and brisket so my burger was juicy and flavorful.  And the sauteed mushrooms were tasty as well.  The brioche bun was toasted and buttery tasting and remarkably, it held up quite well to the contents of this sandwich.
The crispy, thick-cut steak fries that we shared were also very good…
I liked the fries and onion rings equally so I'm glad we shared our sides.  If I were to return here by myself I would get the mix of fries and onion rings for my side so that I could again have both.  One more tip I have regarding the fries is that they are really good with the ketchup-mayo dipping sauce.
So the main course of our meal was a success and we were now ready to turn in our tickets for a bowl of ice cream from their Ice Cream station (aka Ice Creamosaurus)…
This station was manned by a castmember who hand-scooped your ice cream choices into a bowl.  You could have two scoops and there were four flavors of Edy's ice cream in the case to choose from…vanilla, strawberry, chocolate and mint chocolate chip.
Then you took your bowl of ice cream over to the Sundae Topping bar to add all of the toppings that you wanted, including Hot Fudge and/or Hot Caramel sauce…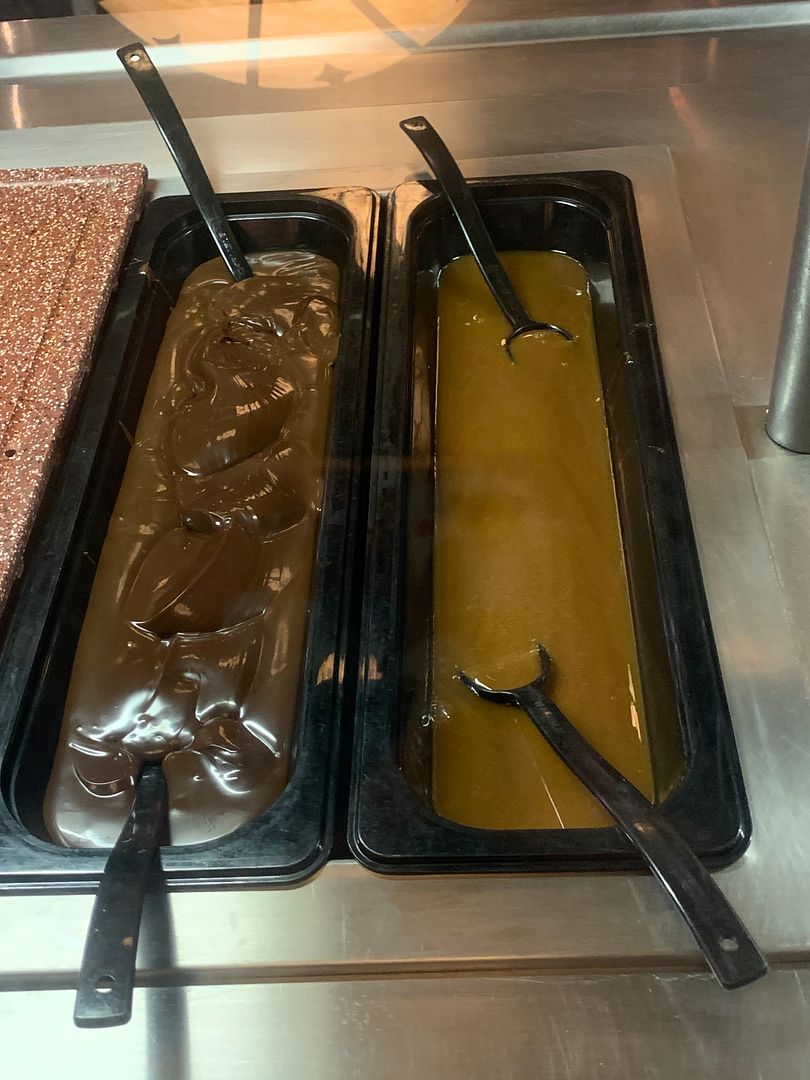 Plus a variety of other toppings…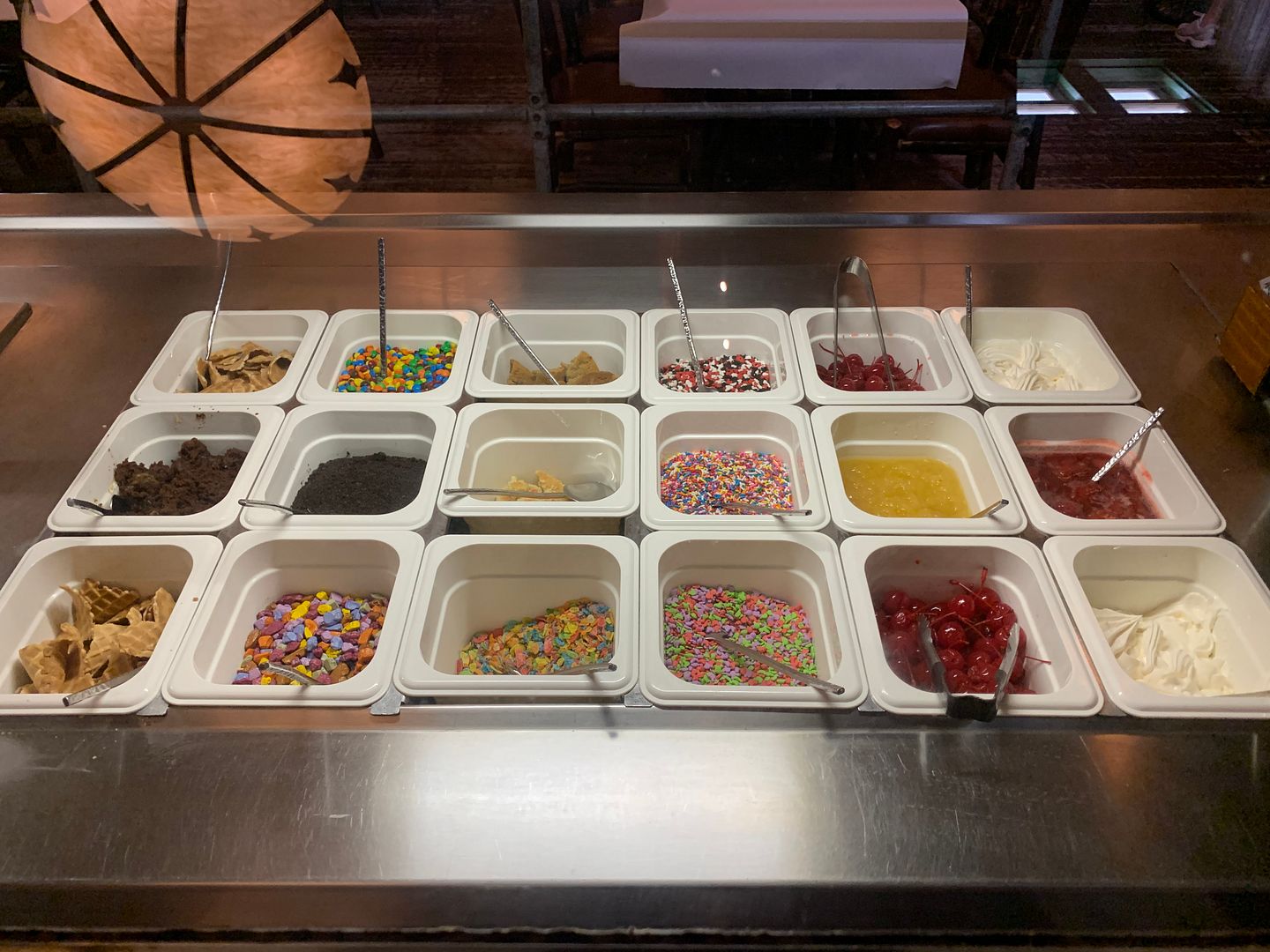 Here is a photo of the Toppings guide…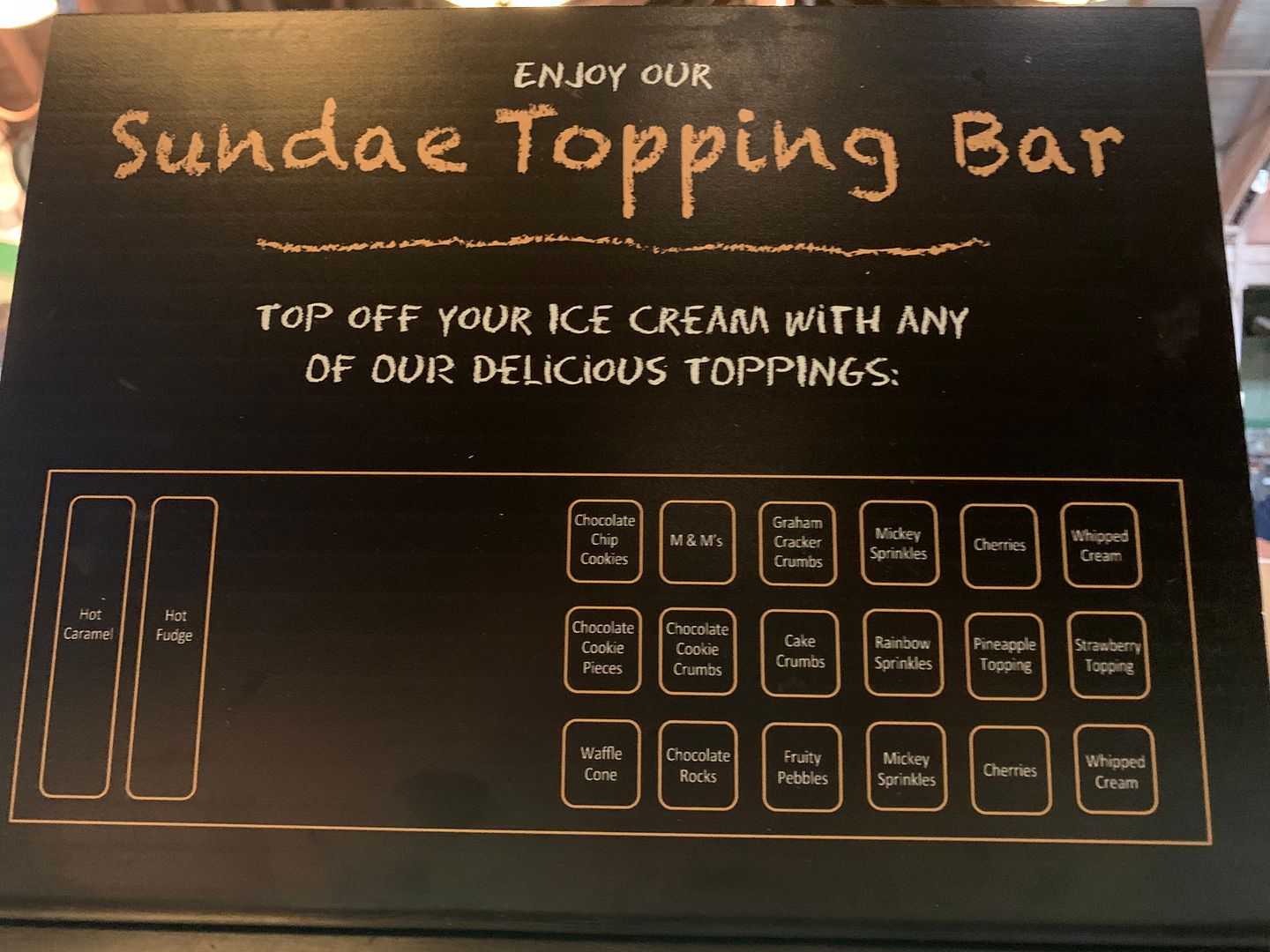 I was not very hungry and also not feeling very adventurous so I started with just a single scoop of vanilla ice cream and added both hot fudge and caramel sauce before topping it with a dollop of whipped cream and a maraschino cherry…
You can't go wrong with this classic sundae combo.  It was delicious!
As for Andrew, he had a more "Go Big or Go Home" approach to his sundae building…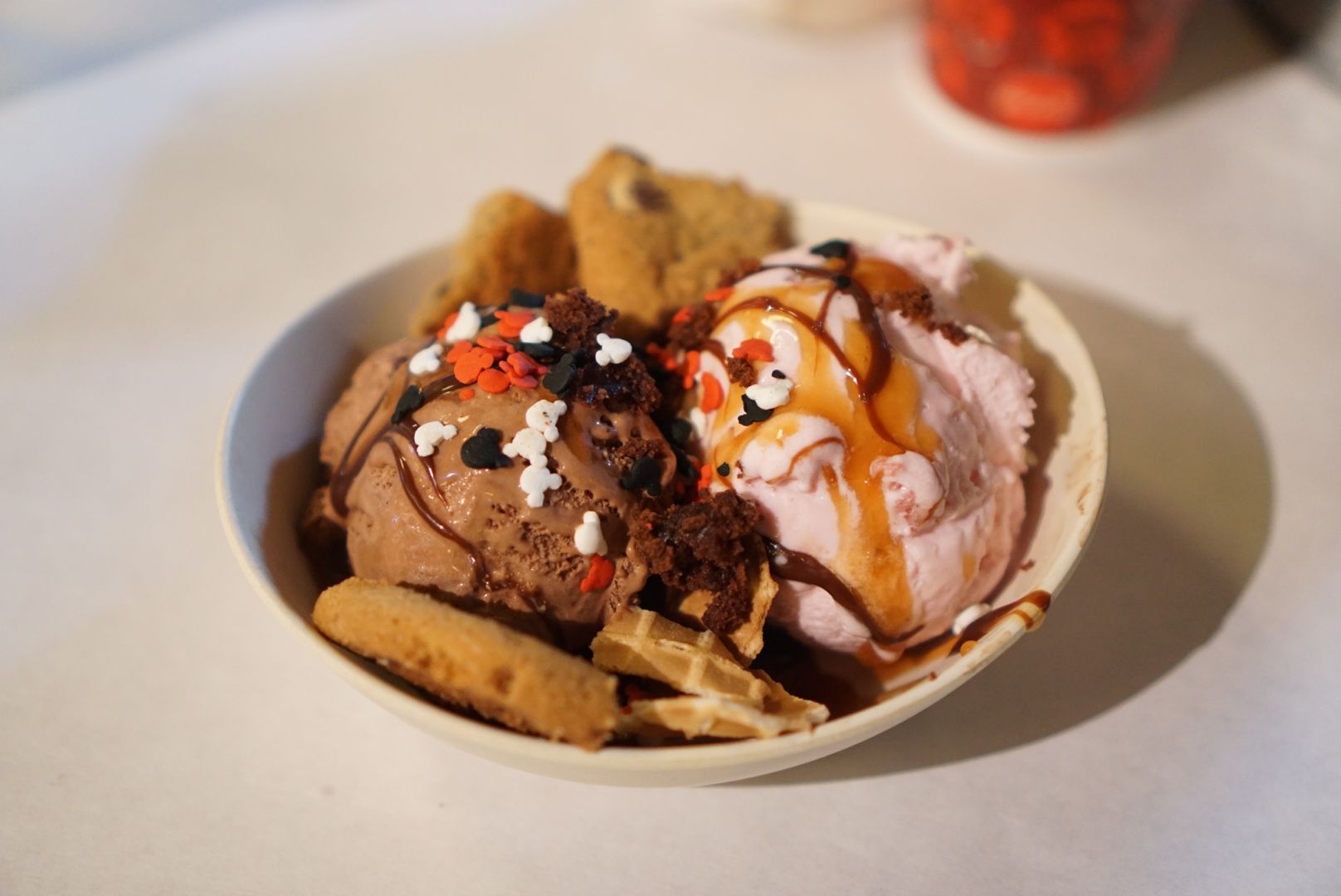 He started with one scoop of chocolate and one scoop of strawberry ice cream, then topped them with both hot fudge and caramel sauce.  After that he added chocolate chip cookies, chocolate cookie pieces, pieces of waffle cone, and Mickey candy sprinkles.  He enjoyed making and eating his creation.
So overall we enjoyed this quick service meal that in some ways felt like a table service meal.  It ended up being a great use of our QS dining credits.  Though the service was a bit slower than we'd expected, the food pretty much made up for the wait.  What's that saying? Oh yes, good things come to those who wait.  However, being very cold as we waited made the time seem even longer than it was.  So with that issue in mind I would rate this dining experience a 4 rather than the 4 1/2 stars I would have given it if they had their dining room at a more comfortable temperature.
But perhaps this is a strategy to get you to eat less ice cream?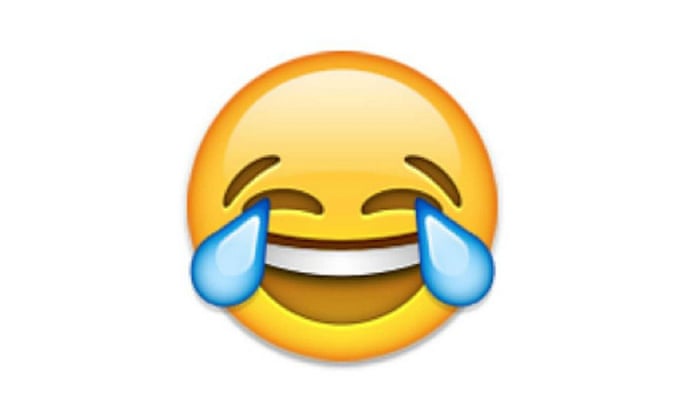 2 Quick Service Dining Plan Credits Used – $73.68 (including tax)