First of all, I was surprised by how big this quick service restaurant is…huge compared to the other resort quick service restaurants I've been to, like Roaring Fork at Wilderness Lodge, Contempo Cafe at the Contemporary, and Captain Cook's at the Polynesian.  This place could probably hold 400 – 500 people.  Here's a couple of photos I took…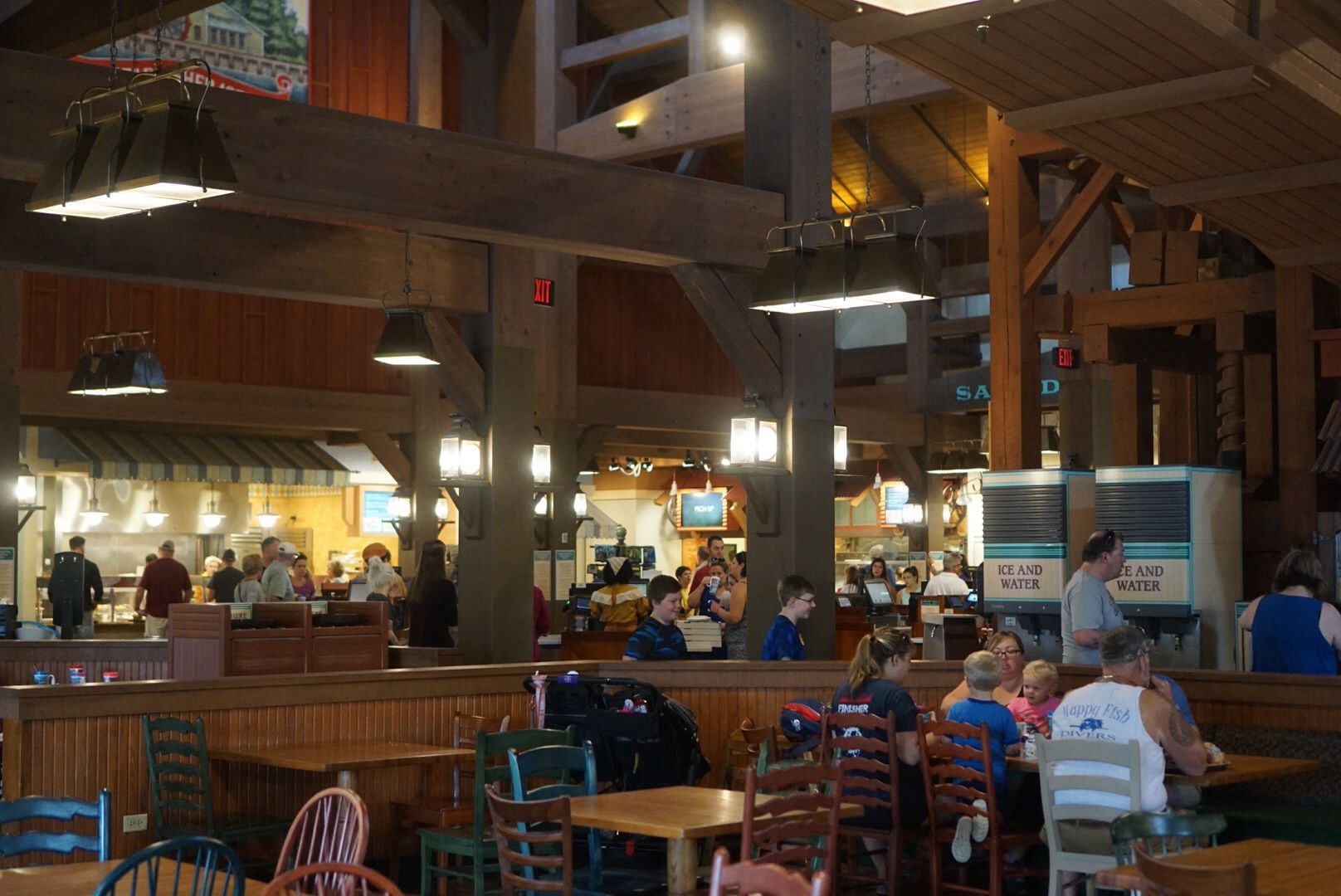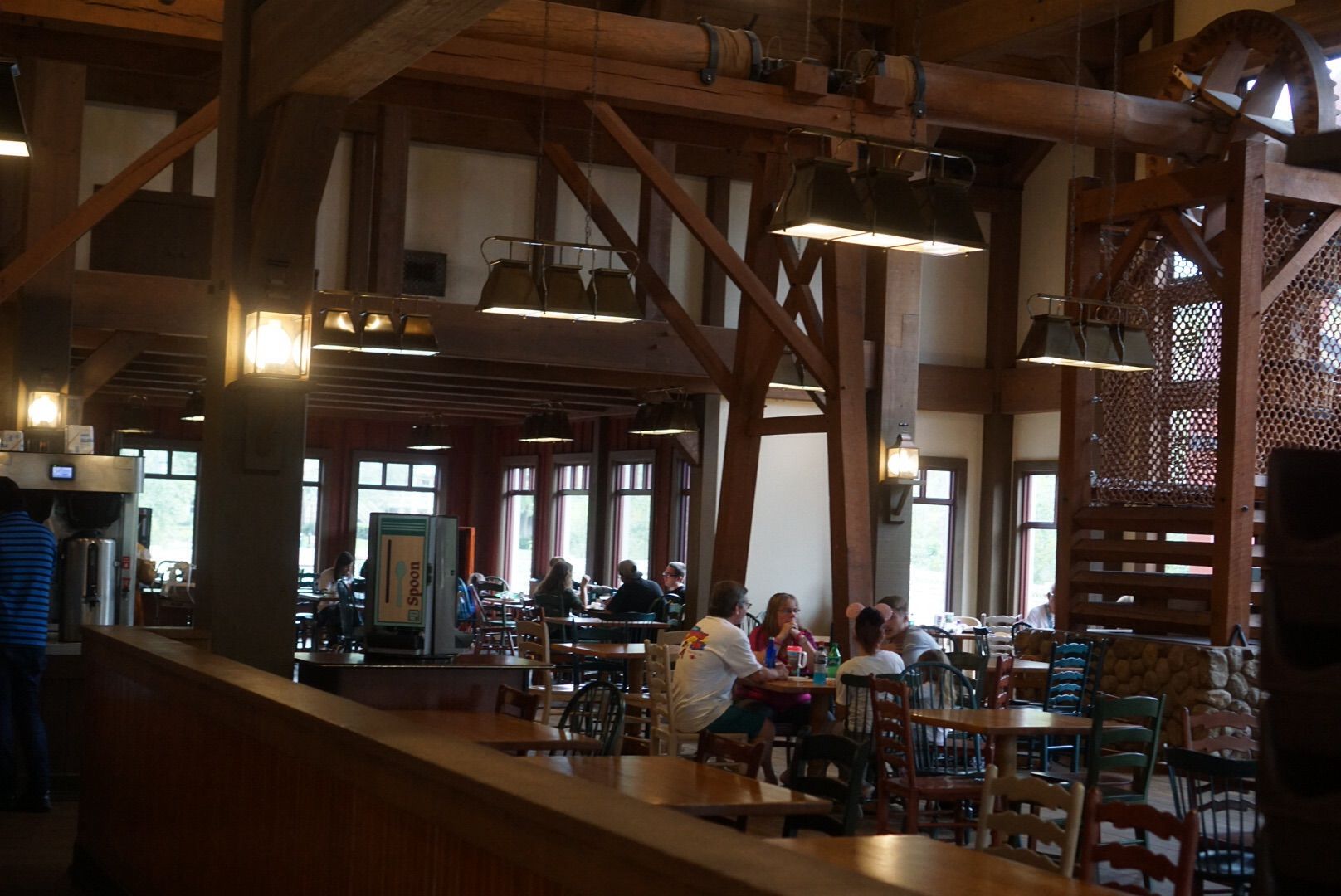 And here is a better one from the Disney Food Blog…
Along the back wall there were several serving stations/windows, each with its own menu…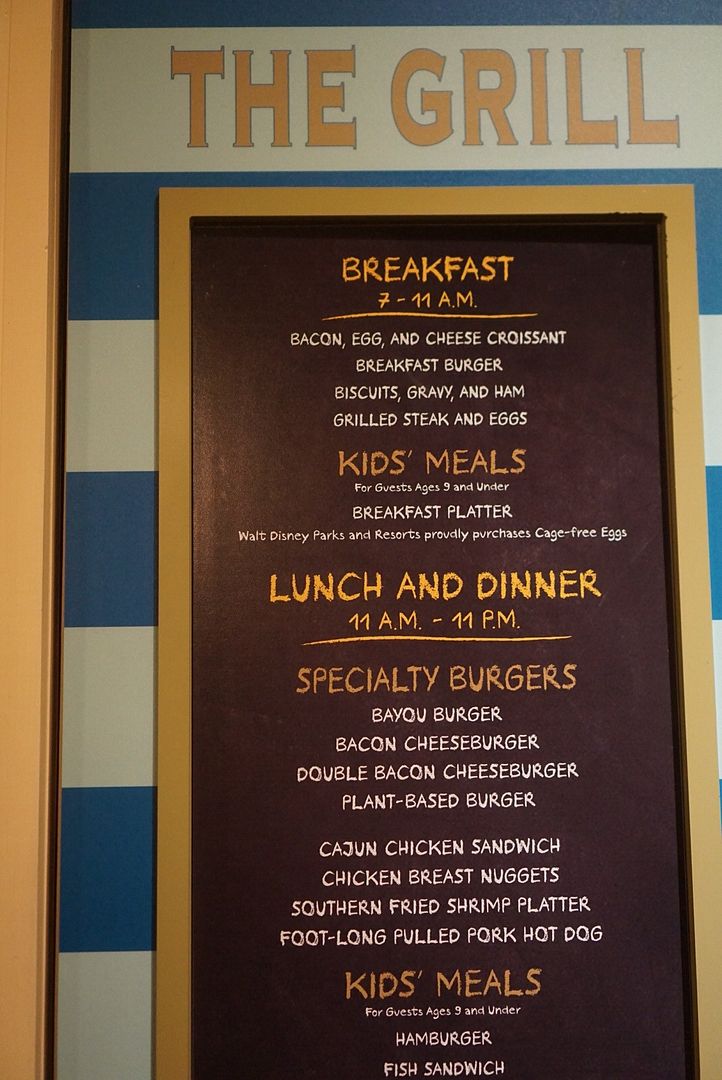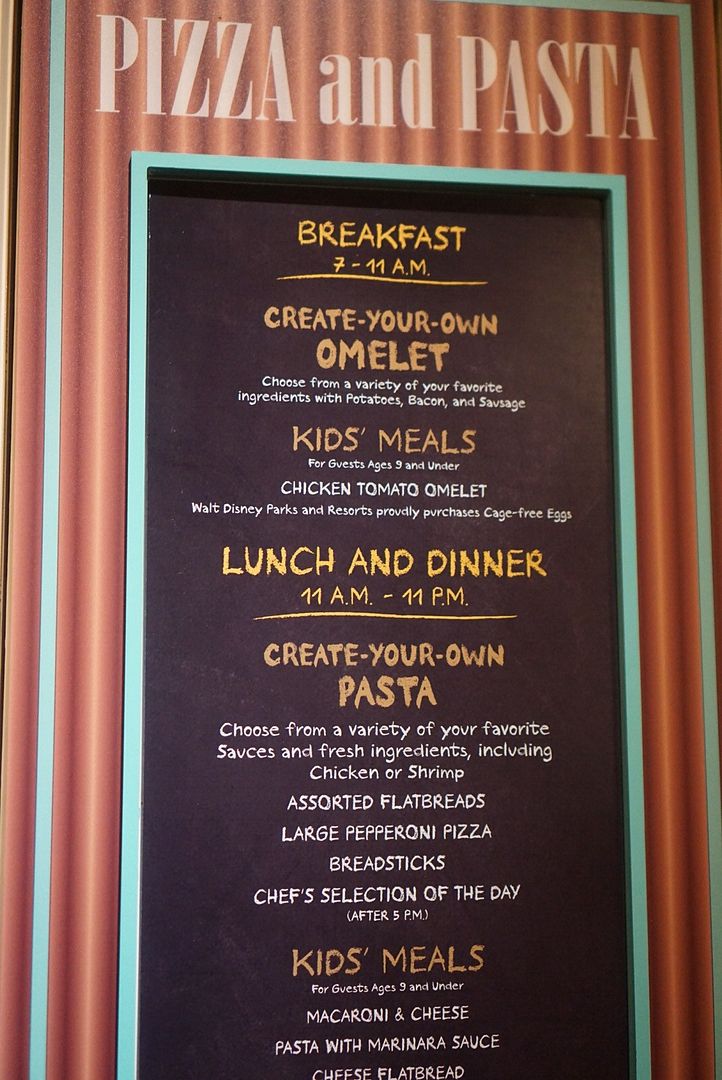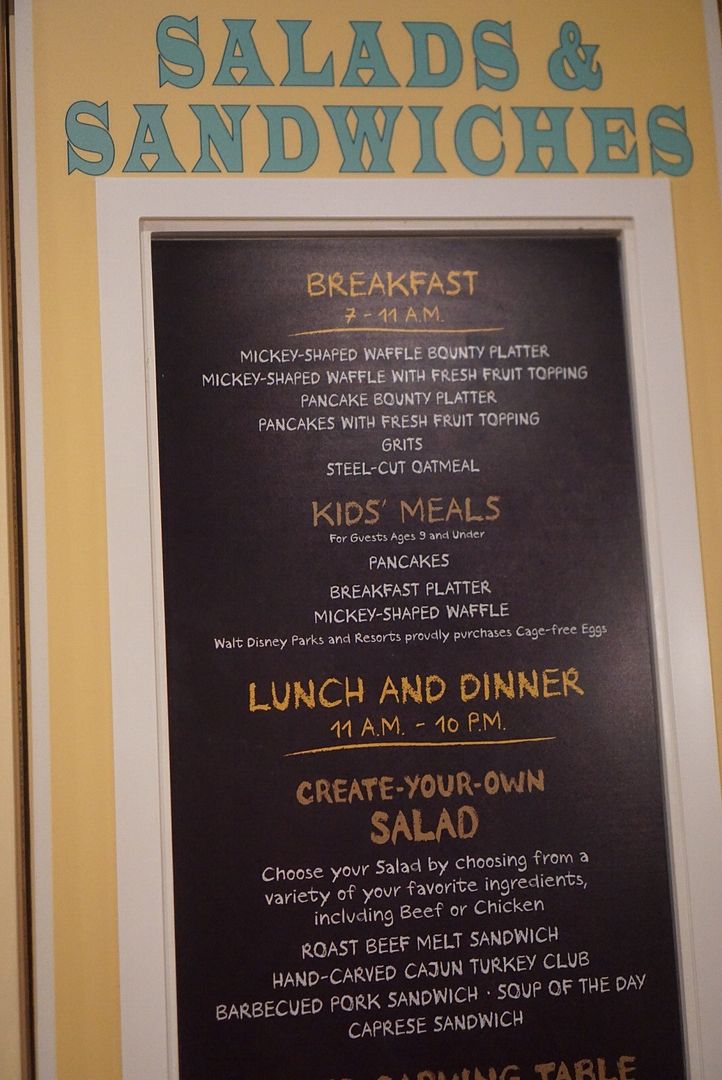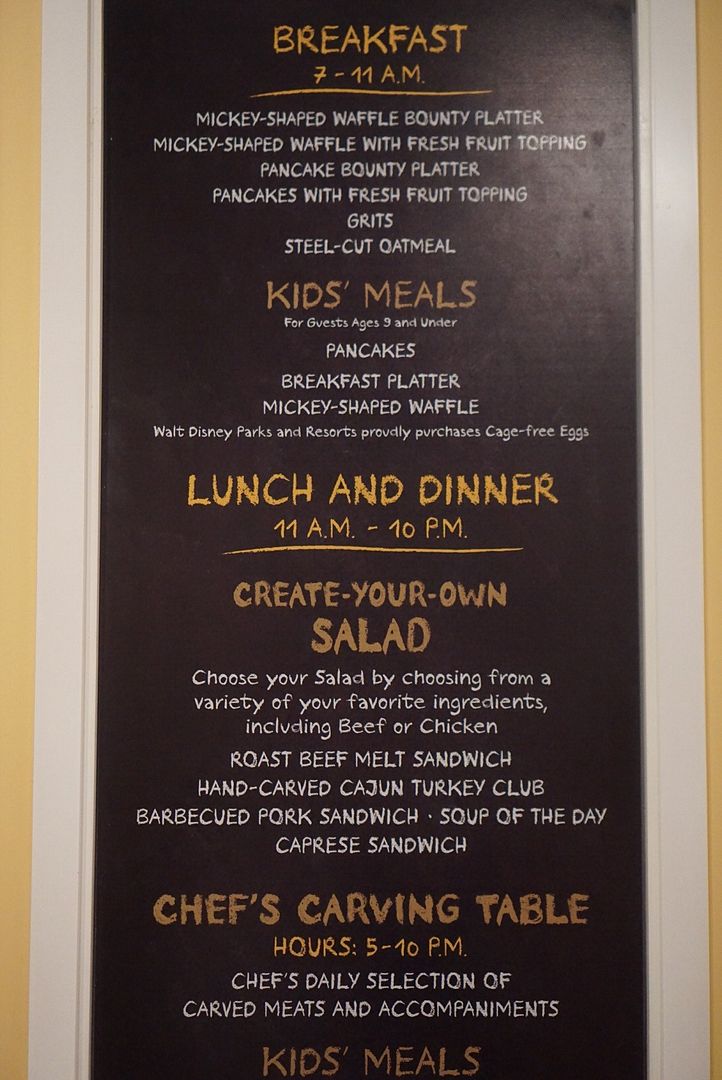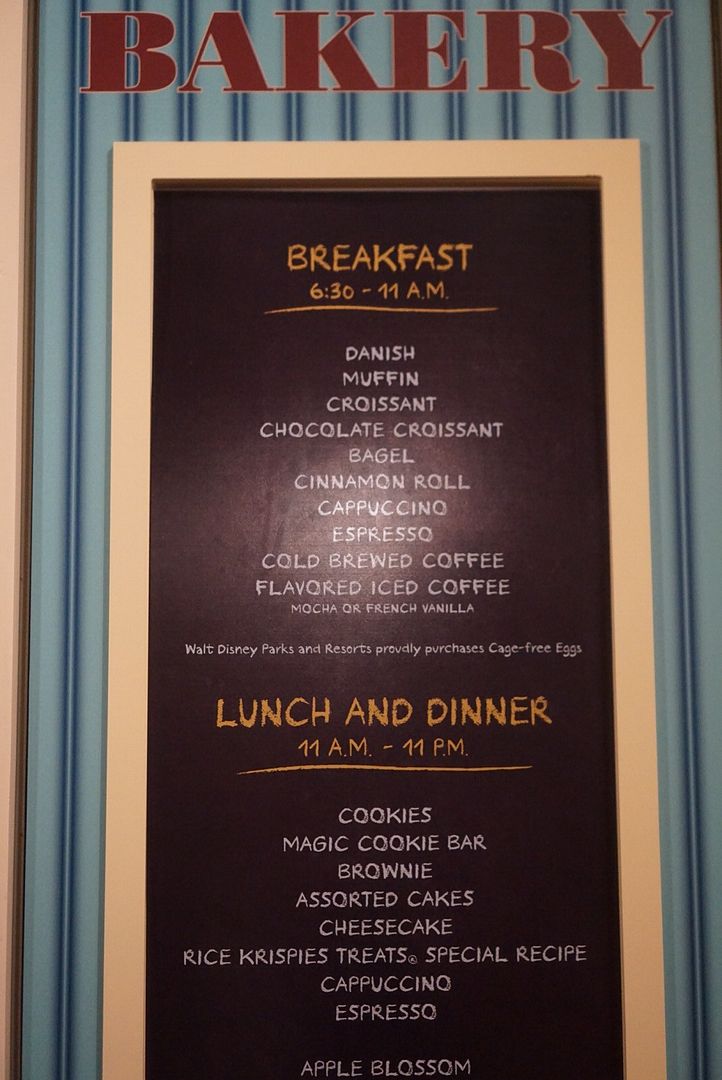 The Bakery station had a display case filled with desserts, like cupcakes, cheesecake, orange chocolate mini-bundt cakes, and cookies…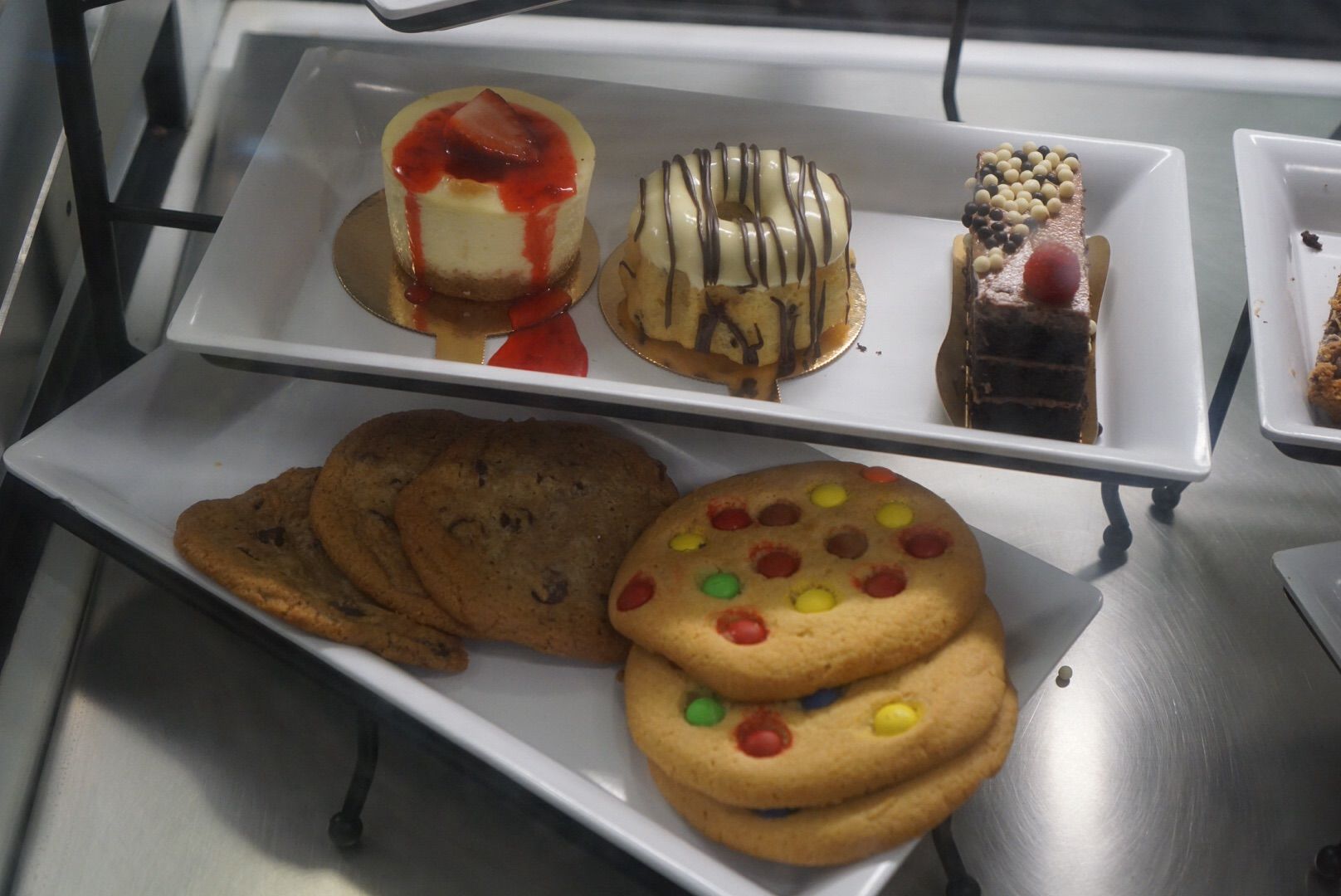 More cupcakes, Magic Bars, brownies, and more cookies…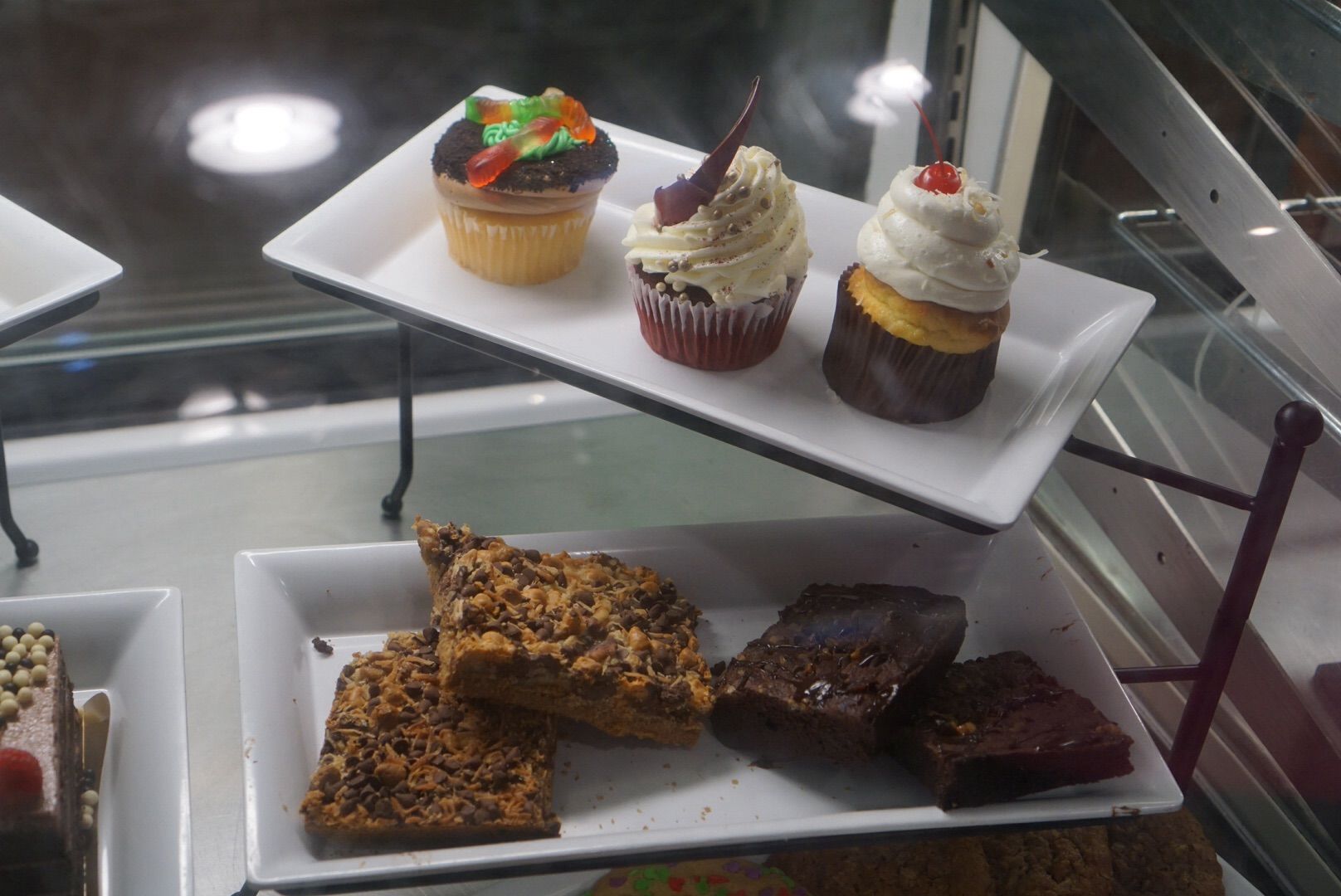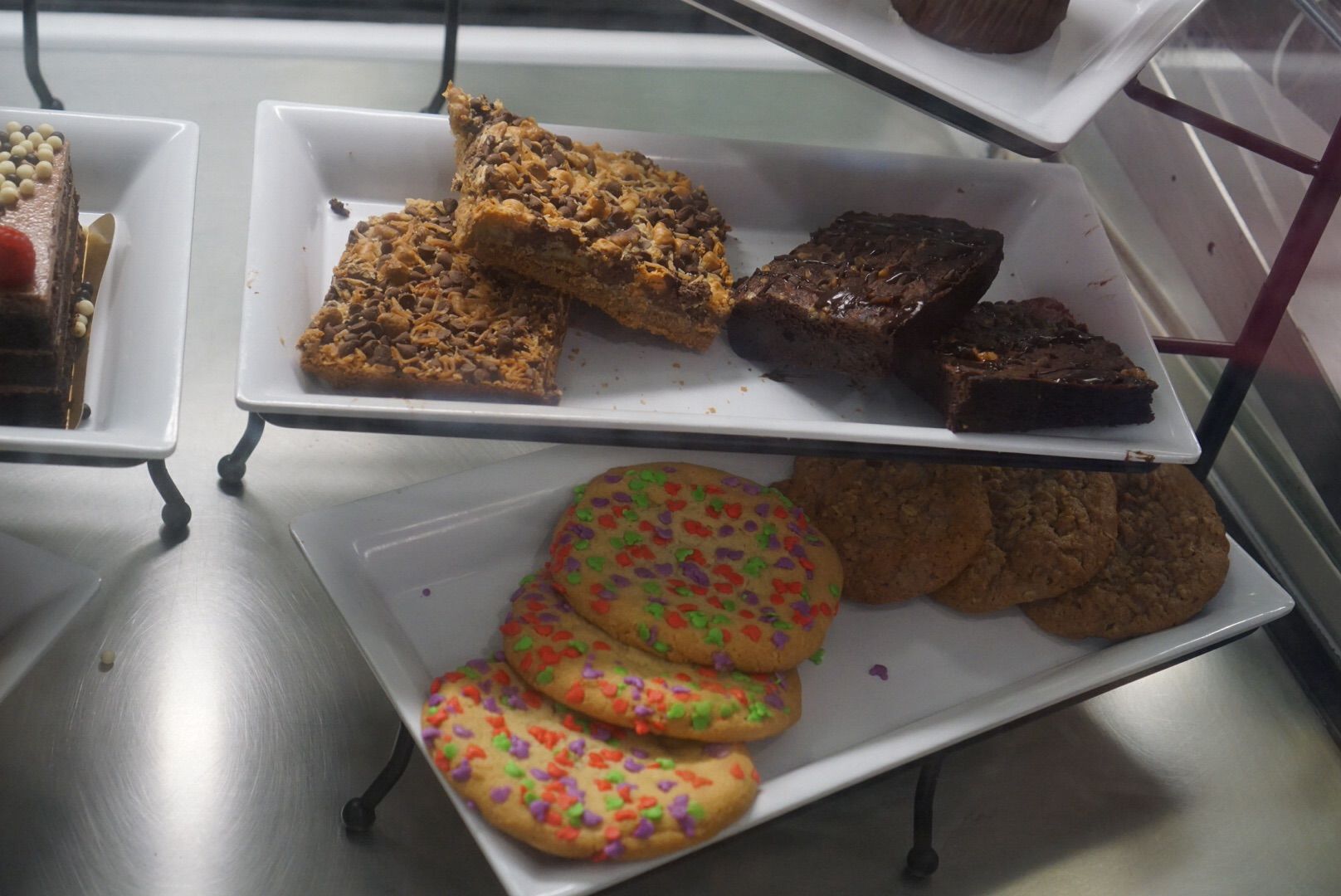 Plus these warm Apple Blossoms…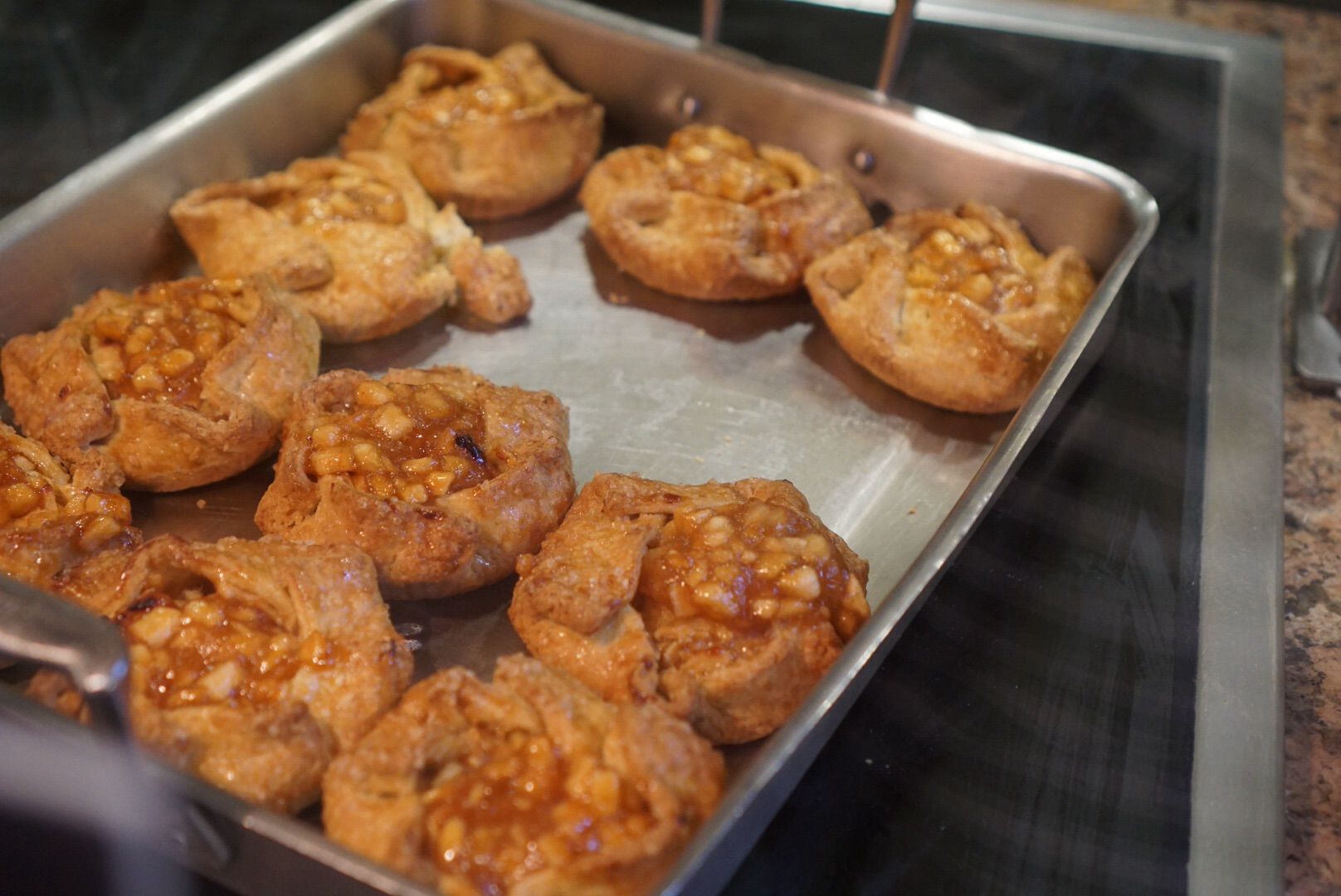 Those Mini-Bundt Cakes looked especially delicious…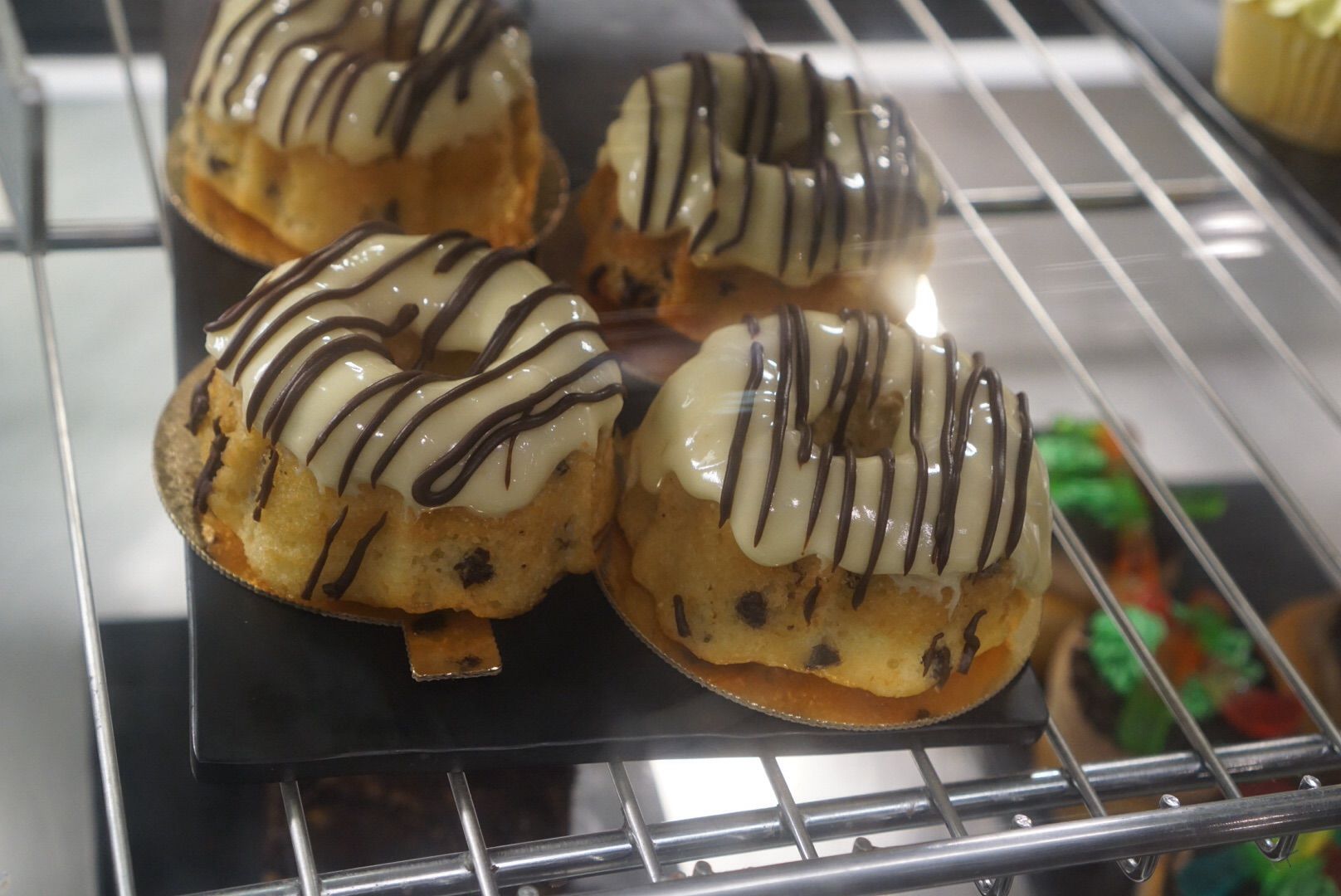 But the Worms & Dirt Cupcakes looked super cute…
And the prettiest of all were these Tiana cupcakes (chocolate cupcakes topped with vanilla frosting and a white chocolate Tiana design)…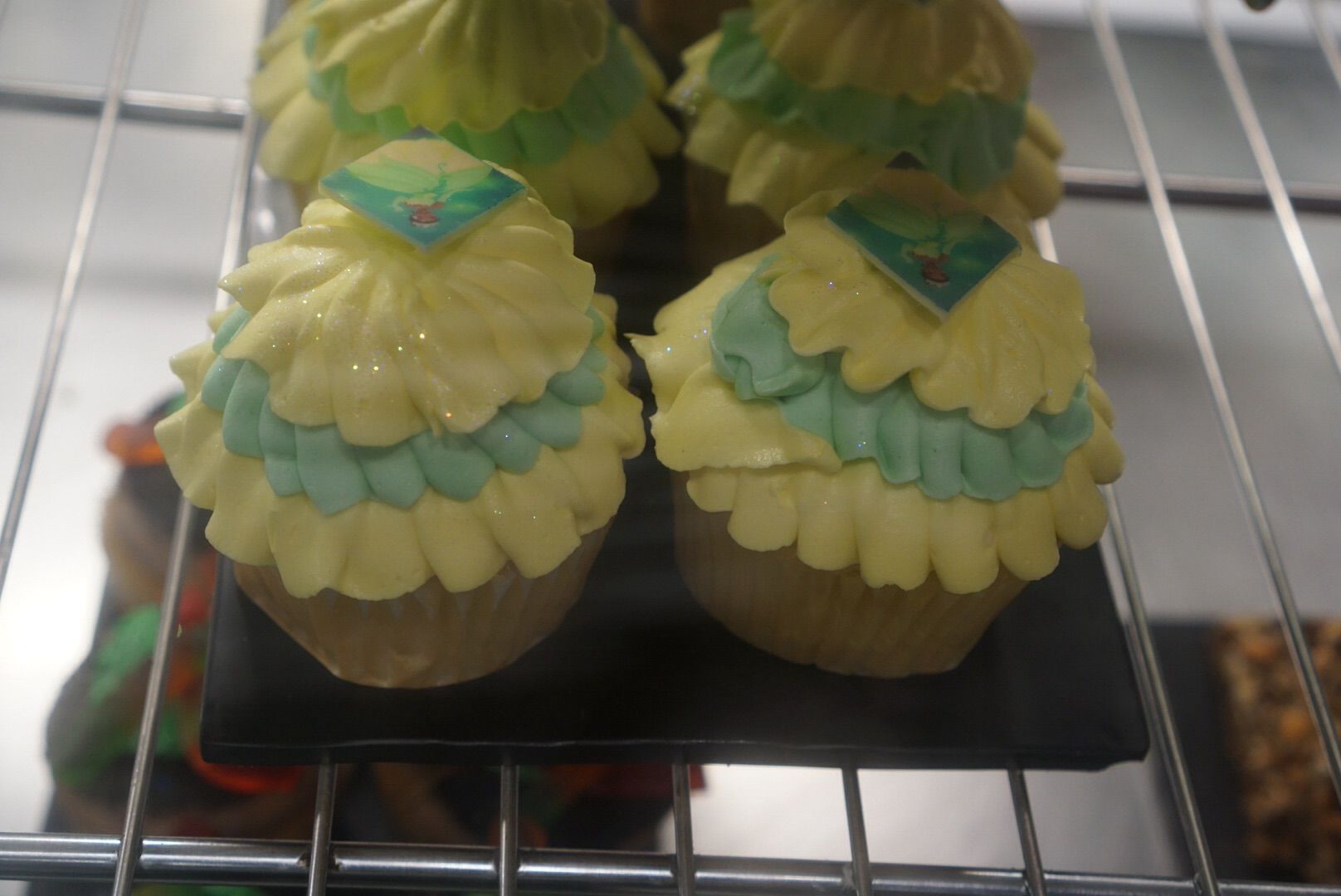 I though decided I wanted something from The Grill station…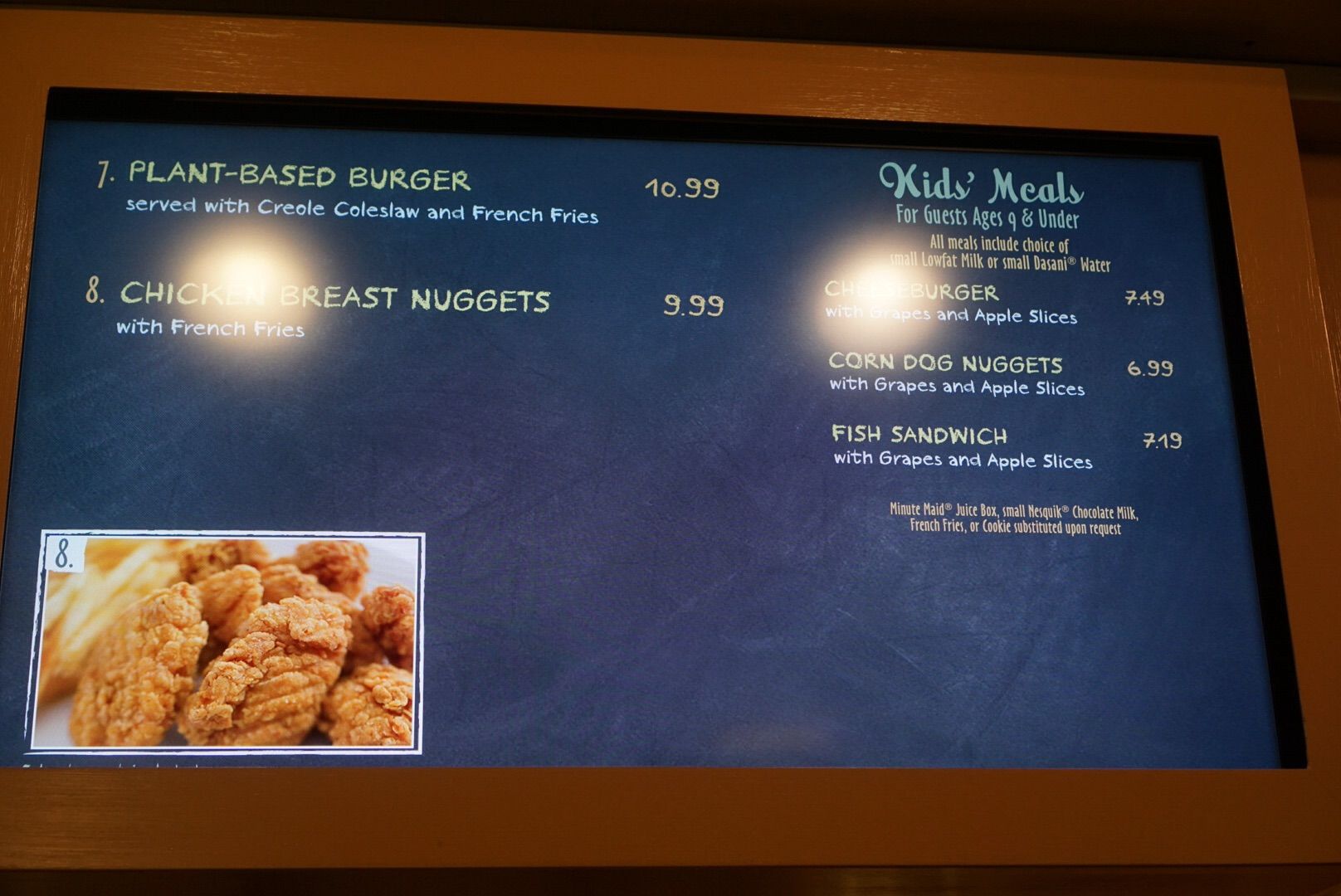 So I got in the short line for this station and while those in front of me were being served I got to check out some of the food on display at this station and take some photos.
There were Corn Dog Nuggets…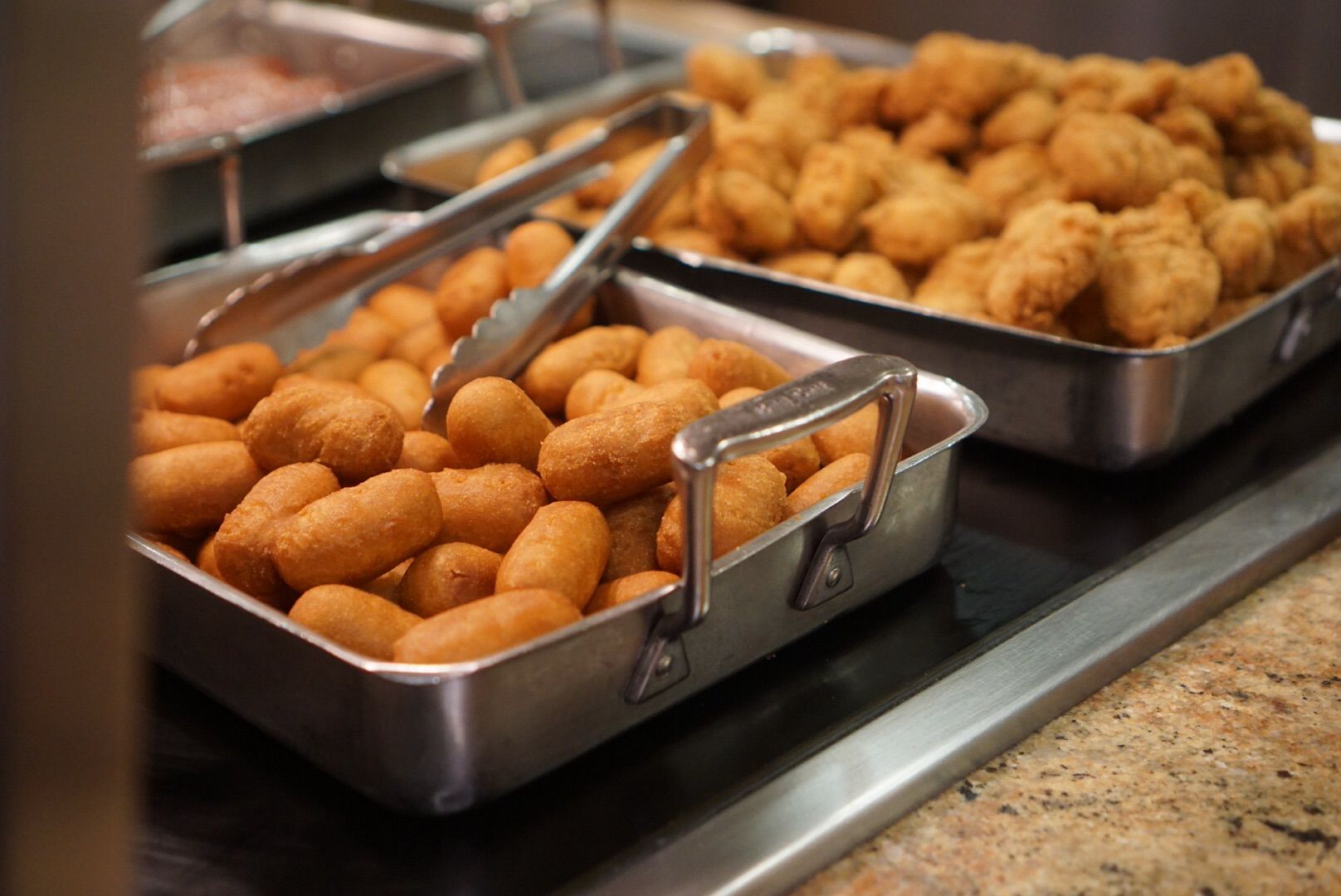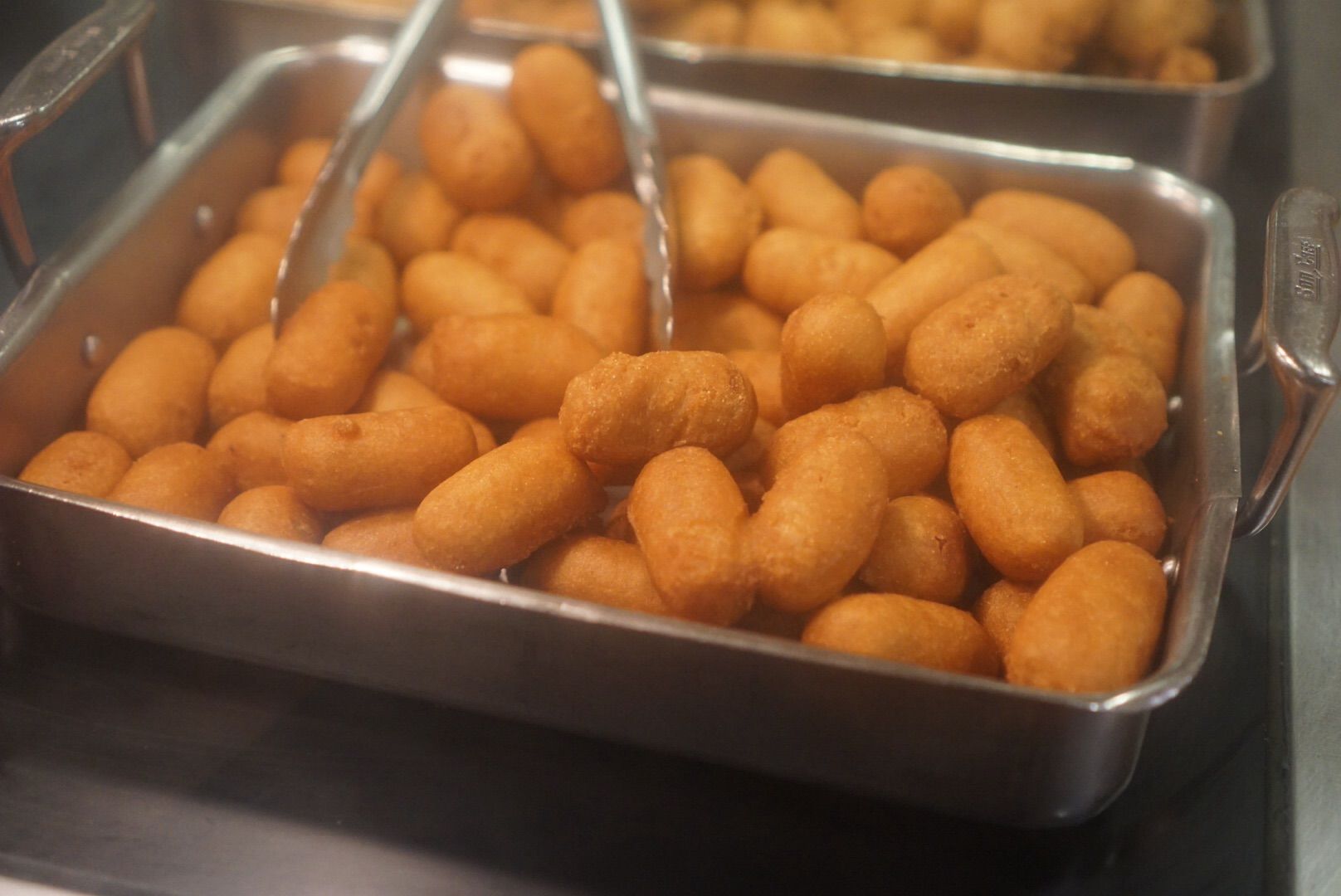 All Beef Foot-Long Hot Dogs, which are topped with Pulled Pork and Creole Coleslaw…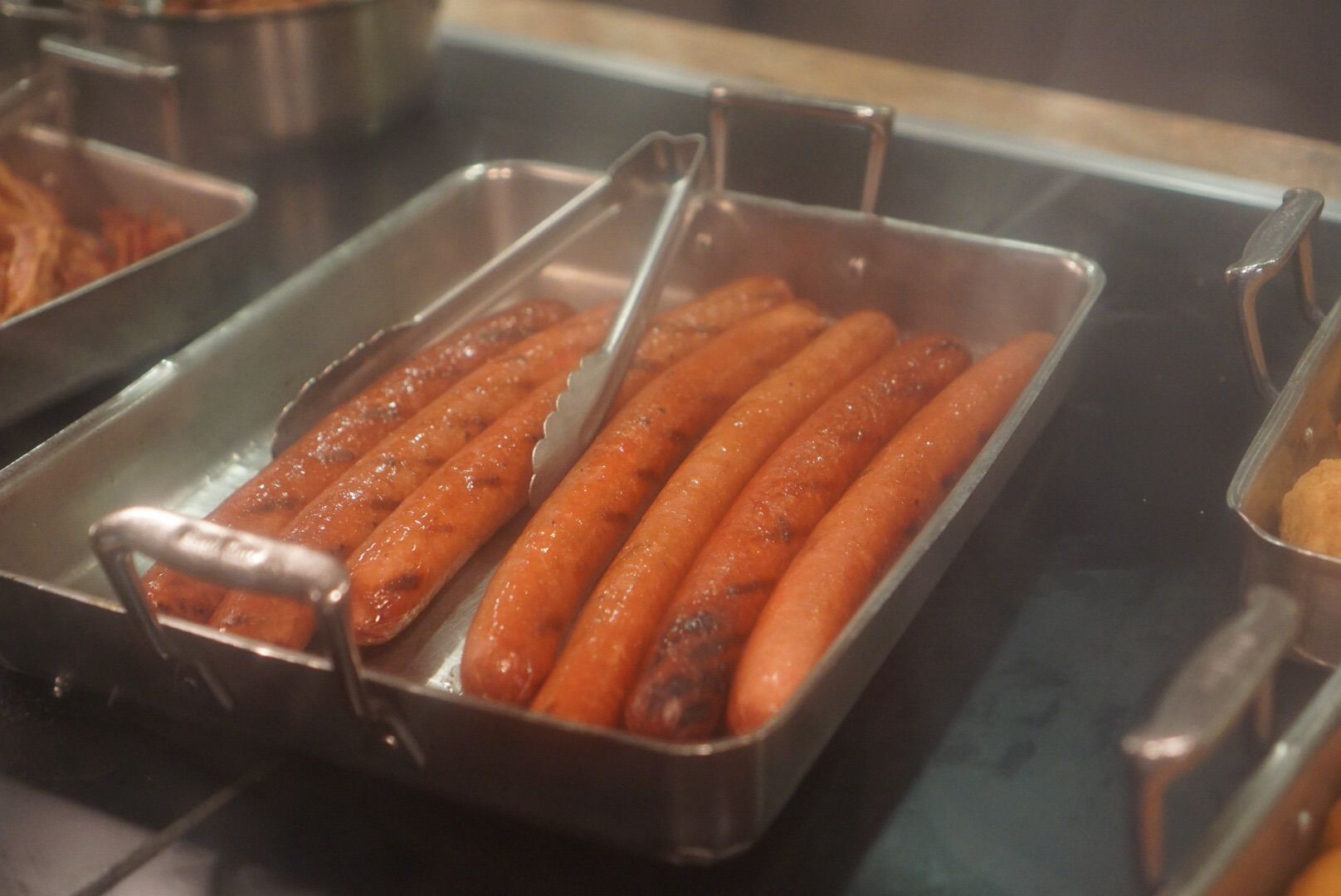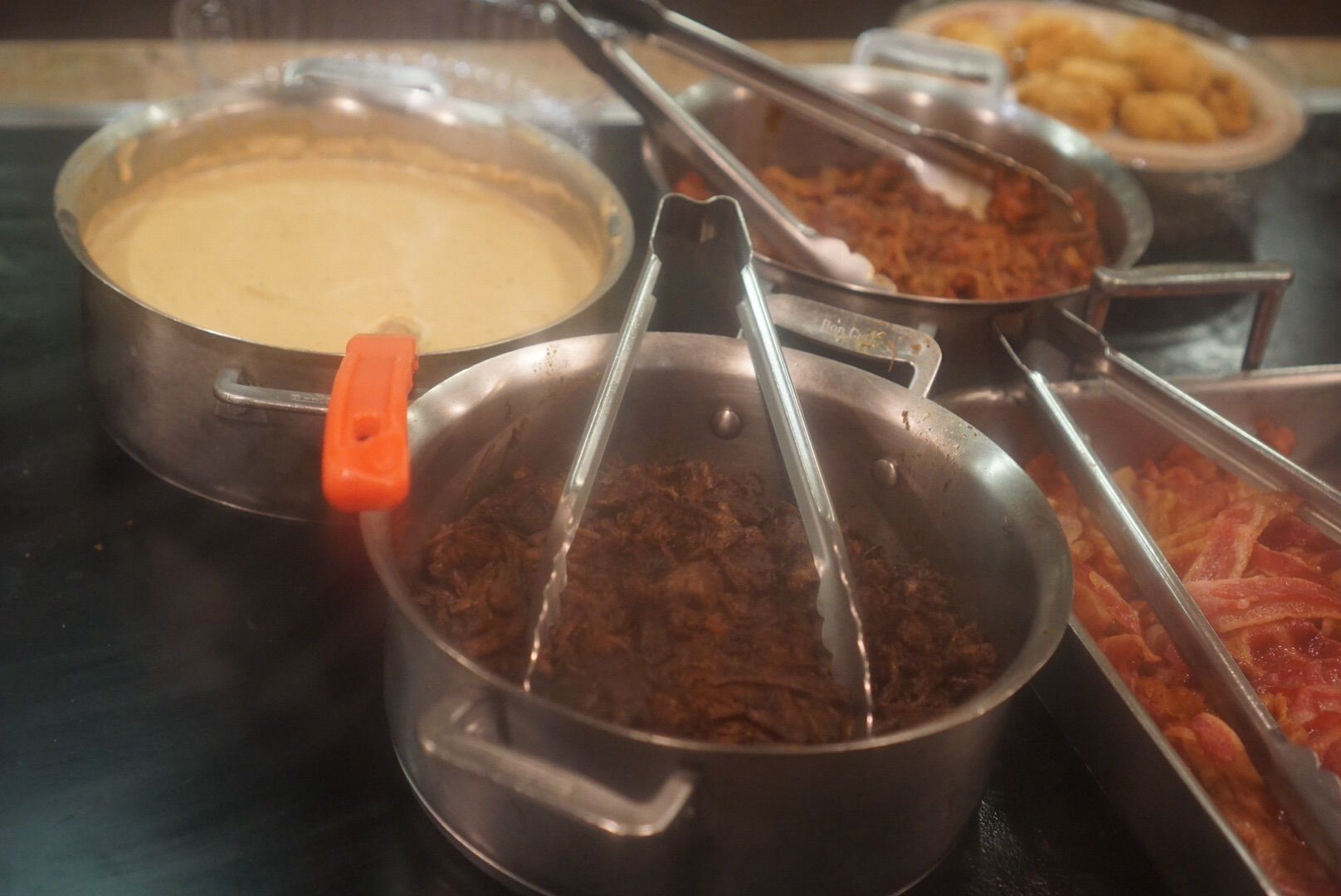 Here is the bacon for the Bacon Cheeseburgers…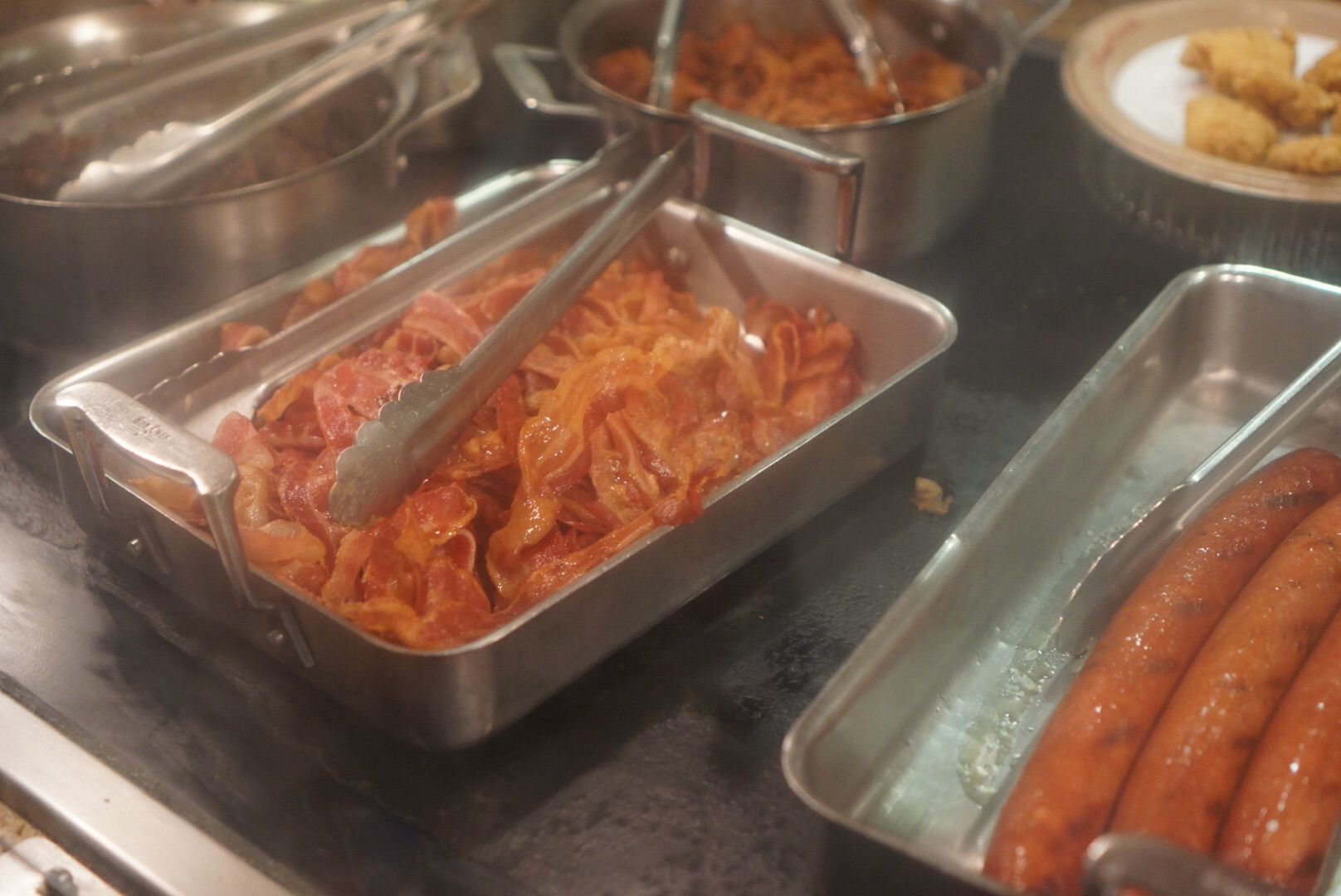 The burgers though were cooked to order on the grill.
And then these Chicken Nuggets that looked very tempting…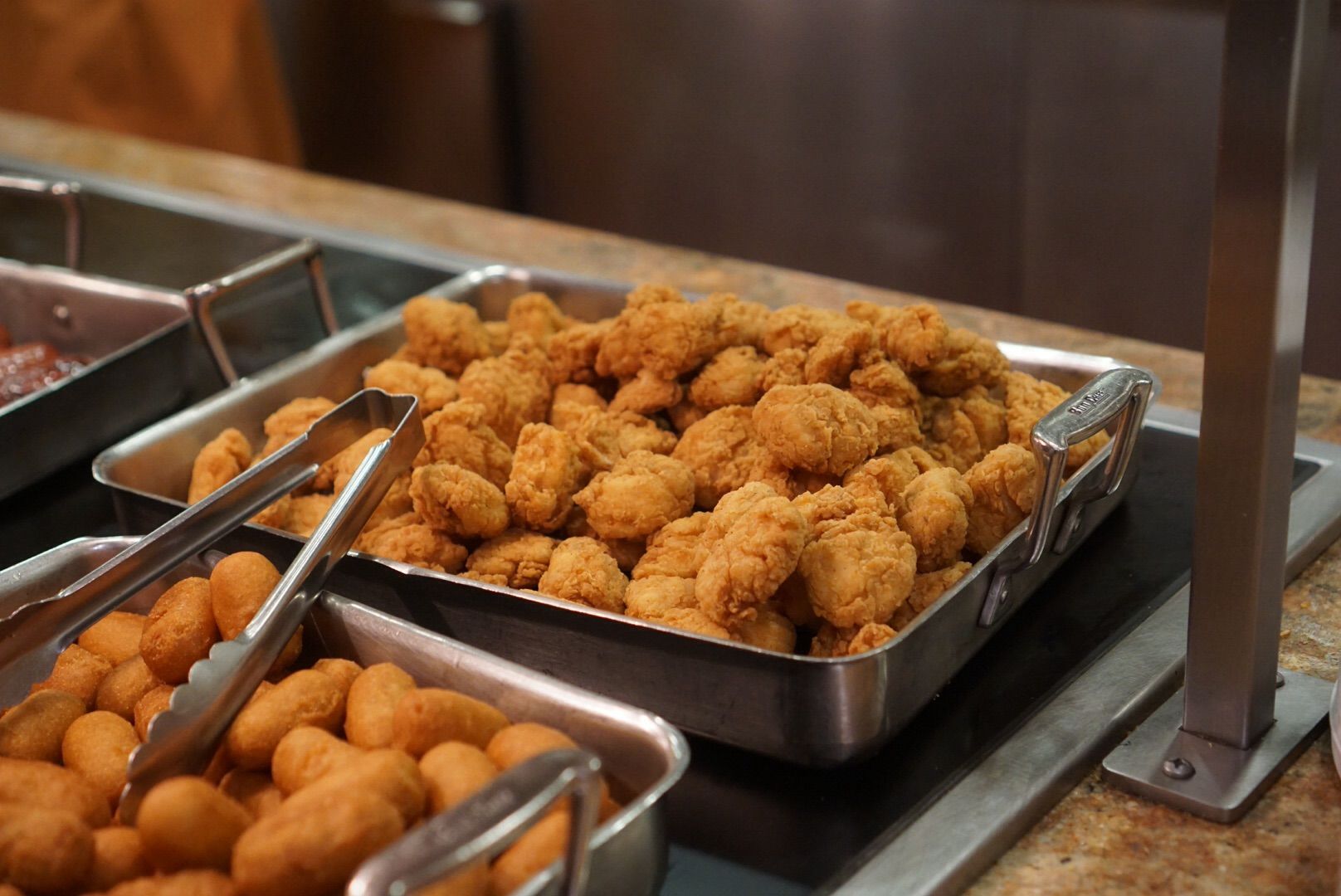 But I stuck with the entree that I had in mind when I got into The Grill station line, which was the…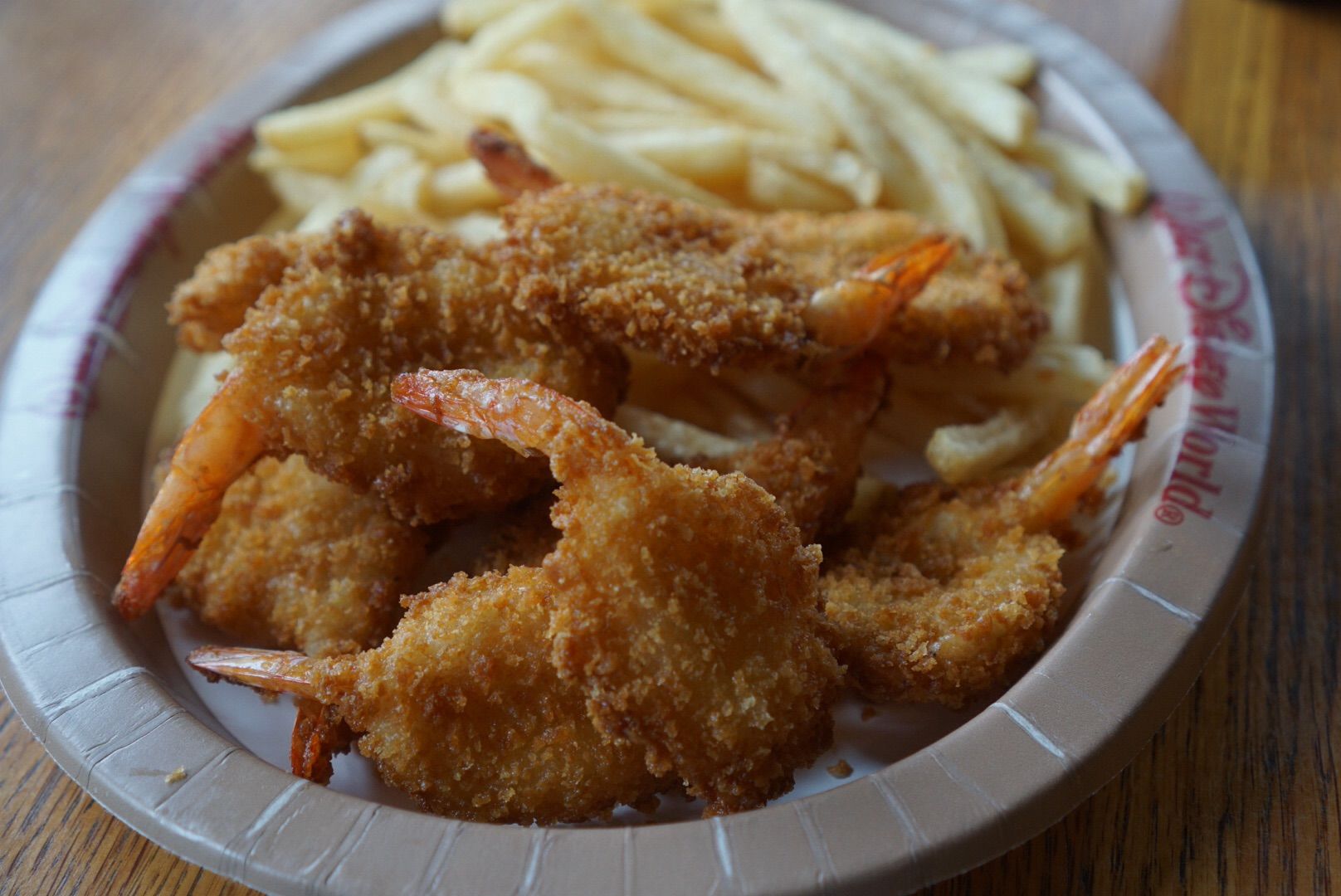 Southern Fried Shrimp Platter with Remoulade Sauce, Creole Coleslaw, and French Fries – $13.49
Now I normally like cocktail sauce with my shrimp but there was none at the Condiment station.  There was ketchup, bbq sauce, mayonnaise, and mustard, but no cocktail sauce.
But after tasting the remoulade sauce that came with the shrimp I found that I didn't need cocktail sauce…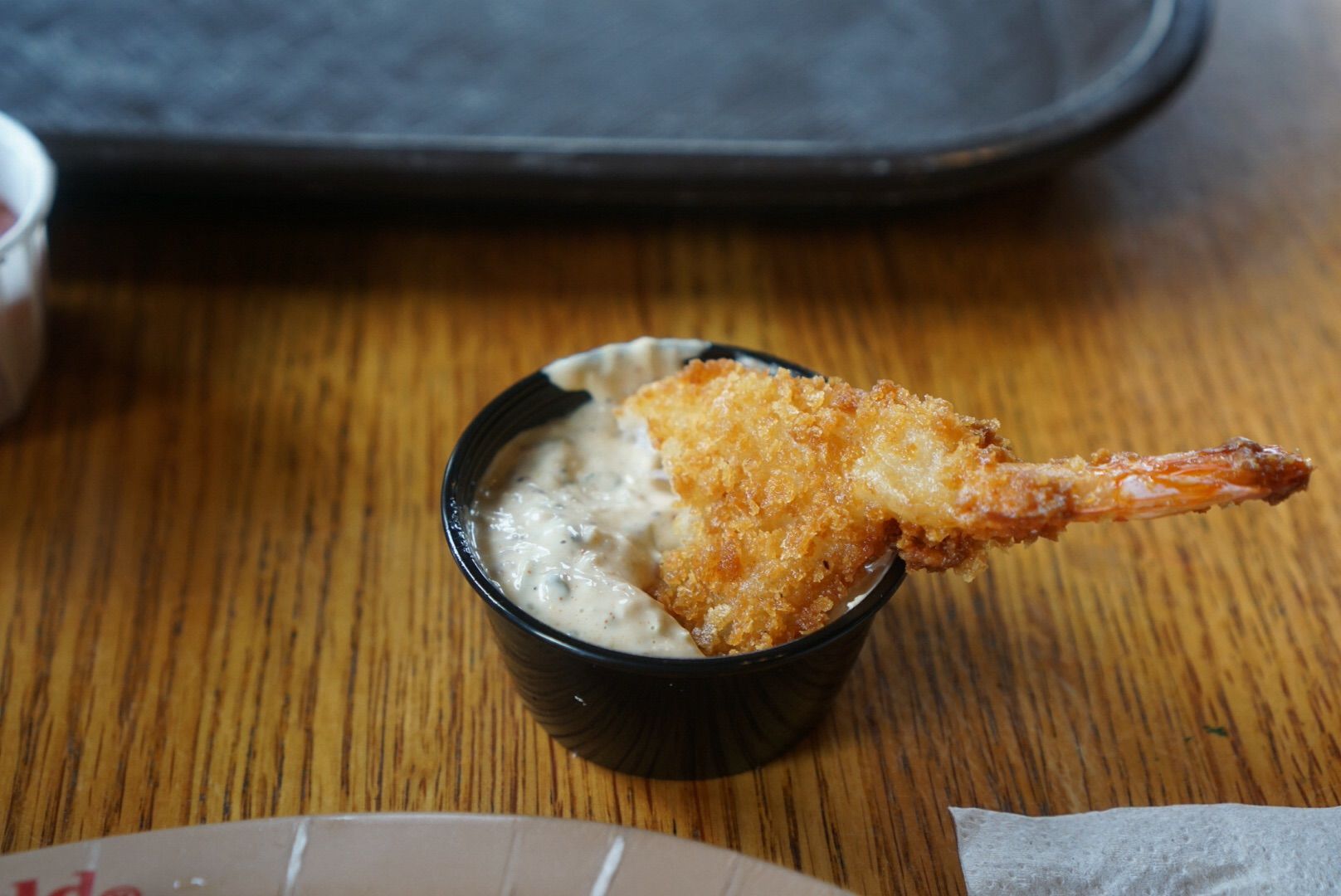 …because the remoulade was very tasty with the shrimp.  It was kind of like tartar sauce only better.
While the shrimp was very good and plentiful (there were at least 10), the french fries were just okay…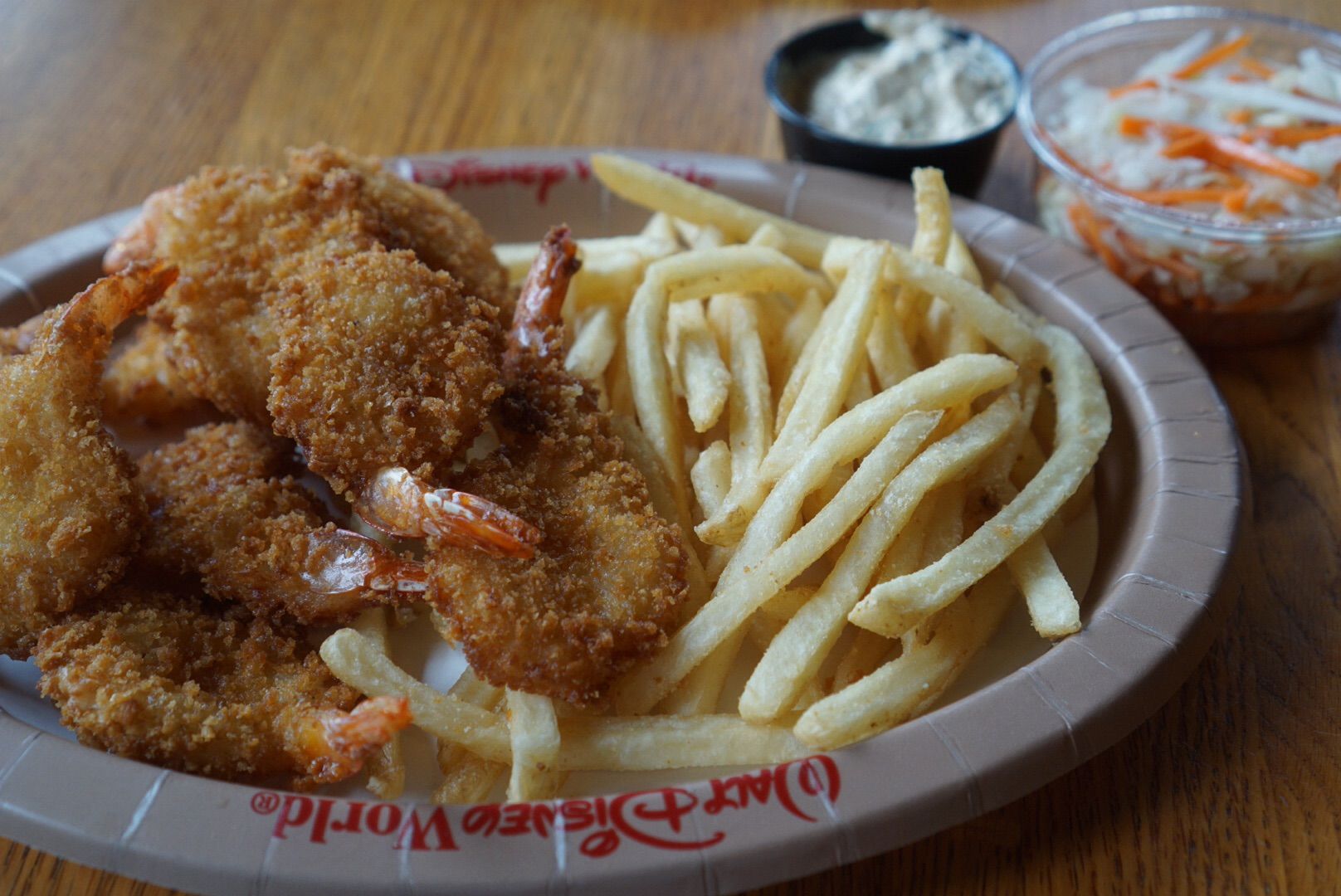 I would have preferred them to be a bit crisper and warmer. They had been scooped from a large serving bowl that was sitting under a heat lamp.  Even so they weren't bad.  I've seen recent reviews though showing thick cut fries so it seems there has been a change in the fries here.
As for the Creole coleslaw…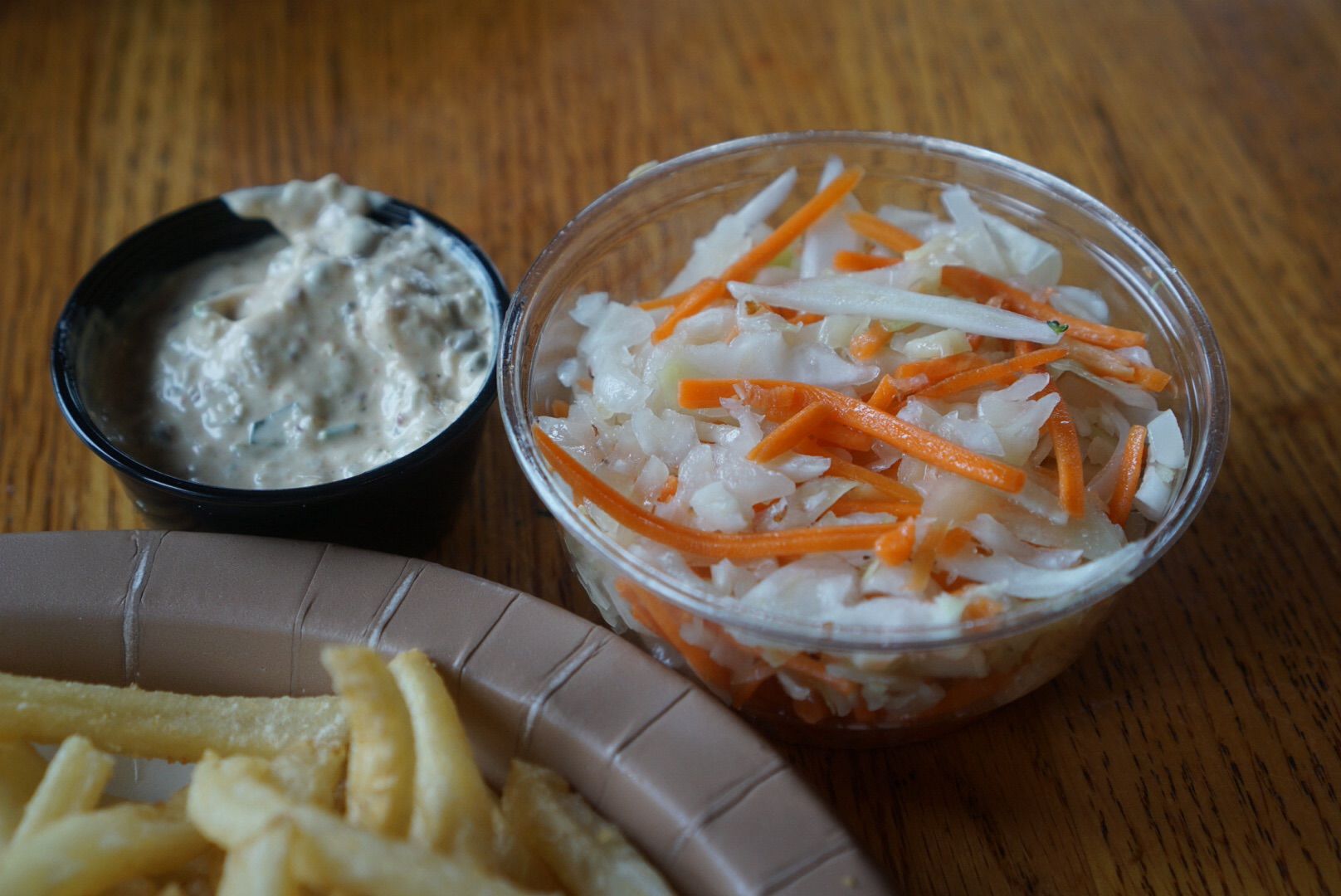 Though I prefer creamy coleslaw, I thought this was pretty good for an oil-based slaw.  And though I was expecting a little spice because of its name, it was more sweet than spicy.
Now for a side note regarding the refillable mug I had gotten 12 days earlier while I was on the Disney Dining Plan at the beginning of my trip.  I was still able to fill it with soda at the Riverside Mill's self-serve beverage station.  Though I had read somewhere that they were good for 14 days, with this being the 13th day I was a bit nervous that I would set off some kind of alarm, lol.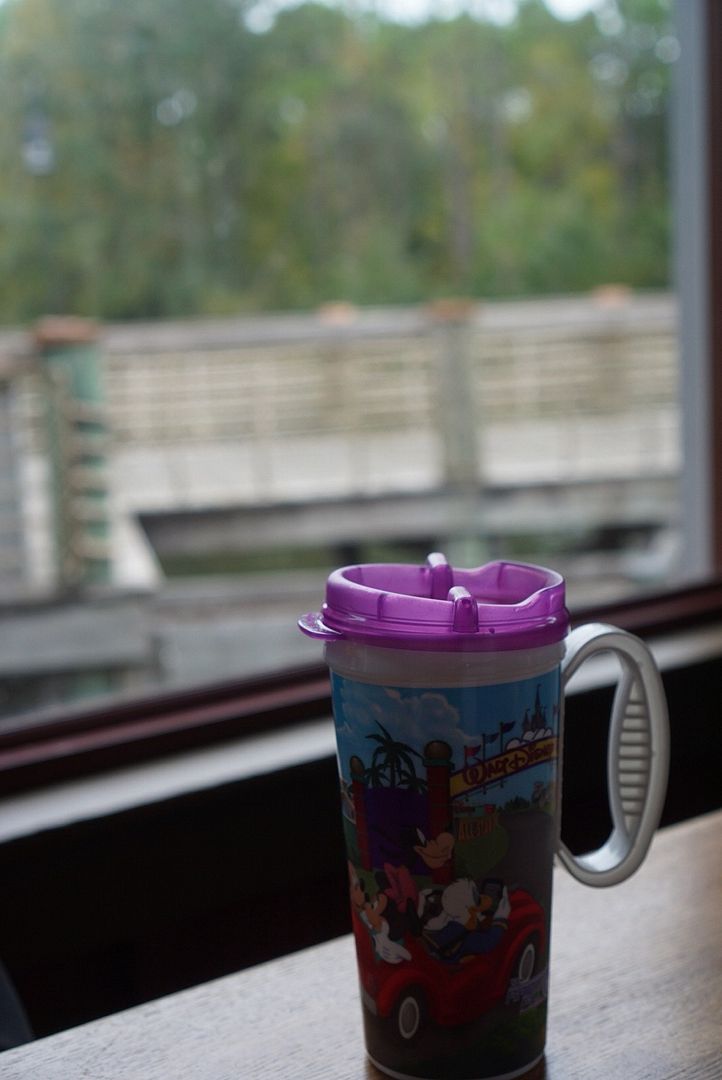 Another note regarding the refillable mugs…they were in the process of putting out the Christmas theme mugs. This was on November 4th.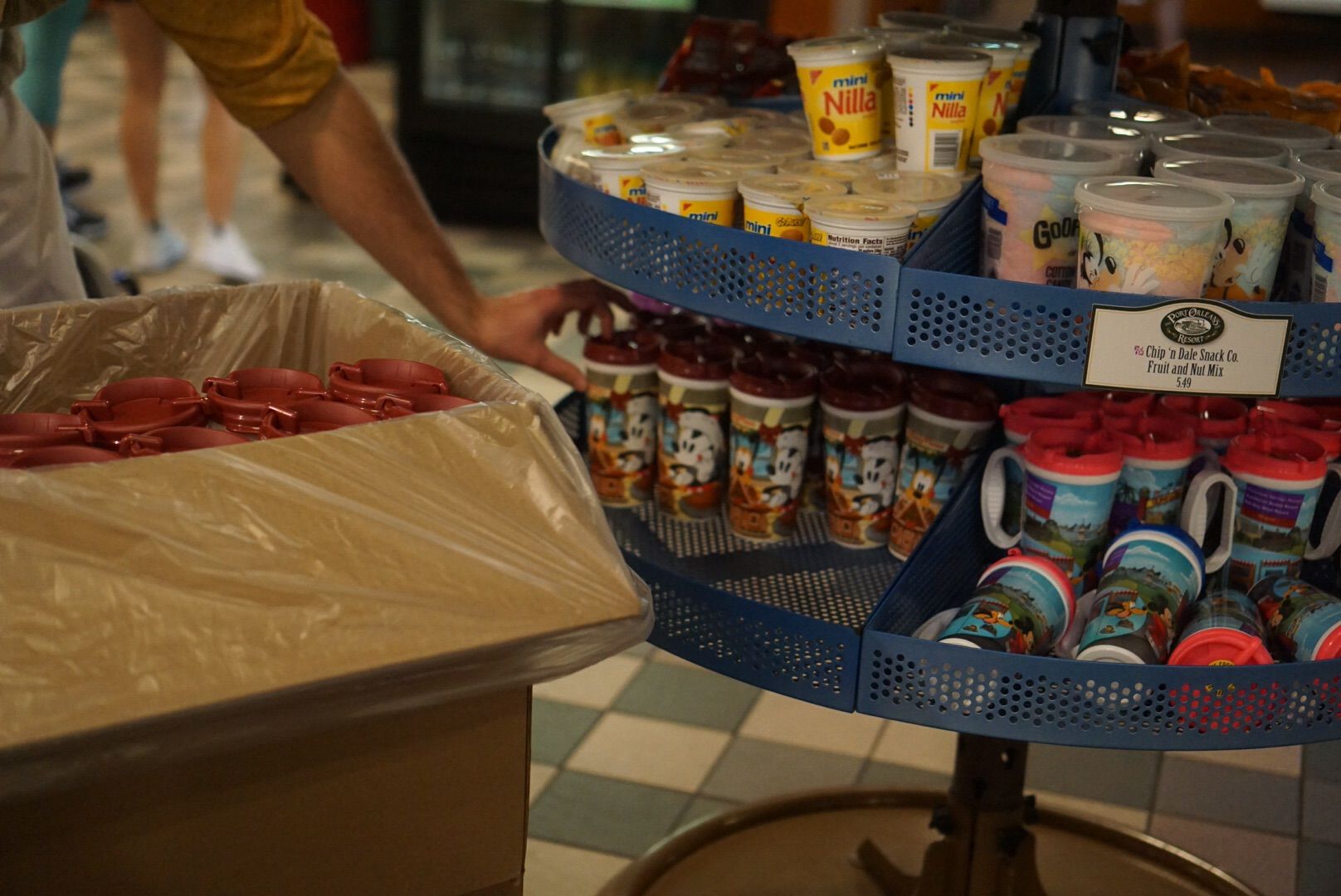 And so, that just leaves the ratings and rankings.  While Yelp reviewers rate Riverside Mill only 3 stars, it fared better with the reviewers on Trip Advisor, where it rated 4 stars.  I would probably split the difference and give Riverside Mill 3 1/2 stars.   As for its Trip Advisor ranking, it comes in at #480 of the nearly 3,000 Orlando area restaurants reviewed there.  Narrowing it down to just the nearly 300 restaurants in the Disney World area, Riverside Grill ranks #147.